No get-to-gether can be complete with some fun-filled appetizers or easy finger foods for the crowd, other than the usual, but grand cheese board – y.u.m!
With so many exciting things to make and eat, it'd be great to step out of the chips and salsa zone and replace those platters with easy finger foods for the crowd, that not only taste good but are also very easy to quickly whip up (prep + execution).
So we're sharing 8 delectable recipes that sway between cheese to breads, veggies to fruits, and some protein as well.
Let's take a look so you can start copying and pasting!
BAKED MAC & CHEESE BITES
This appetizer had me at "baked" and "cheese" and will quickly disappear once they're out of the oven.
FRUIT & CHEESE STICKS
Grill some pineapples, apples or that juicy pear you got and put them on a stick with some mozzarella cheese and you are good to go!
MINI PIZZAS WITH MUSHROOMS & ROASTED TOMATOES
Meat or not, these mini skillet pizzas are a healthy delight and never boring at any party! You can also get creative by making pizza on a toast!
MOZZARELLA BITES
Now who doesn't love the quintessential party food, mozzarella sticks? Fried cheese, how you doin?! Add a side dip, some french onion or chilli dip and you're good to go!
CRISPY BAKED CAULIFLOWER WINGS
Roasted vegetable are never boring and we're obsessed with cauliflower bites. Don't forget to add a funky dip though!
CHICKEN SKEWERS WITH PEANUT SAUCE
Another party favaourite, marinate those chicken bites in some coconut milk and spices wil become tender on the gril. And add some sticky peanut sauce which is also very easy to make.
MINI CHEESE BURGERS
Mini cheese burgers make a super mini statement. And you can get a variety of bite sized burgers at the good bakeries.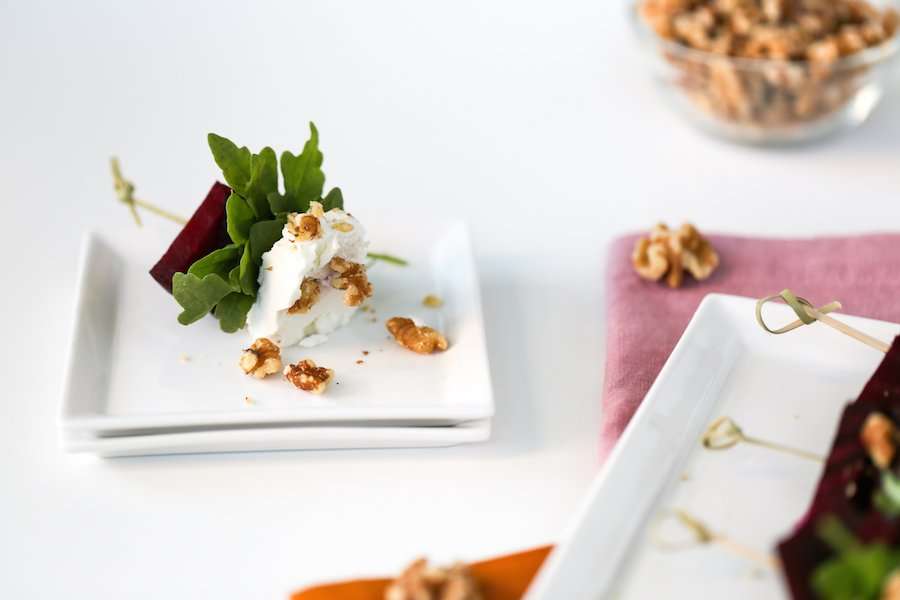 BEET SALAD ON STICK
A bite-size of beet, cottage cheese, some greens, and walnut is enough to deport me to a healthy haven.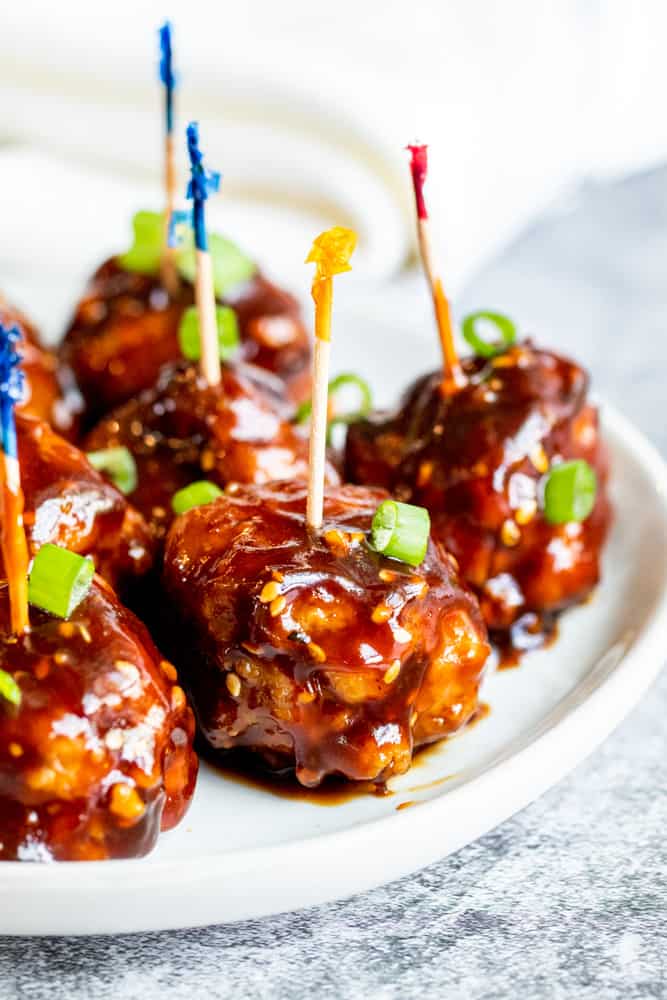 SAUCY ASIAN MEAT BALLS
Saucy meatballs are a party must-have. Period.