The who's who of B-town strutted their stuff down the red carpet at the esteemed 63rd Jio Filmfare Awards last night and had the internet go in a frenzy as critics and loyalists went on and about to sing praises (or not) about their favourite stars.
#TeamSiddySays, being the avid fashion-loving folk that we are, it was our utmost duty to compile a list of Bollywood stars who put their fashion foot forward just right, and well some others too – who clearly missed it.
BEST DRESSED OF THE NIGHT
He's fun, well, more like eccentric and that reflects in his sense of style as well. Give it up for Ranveer Singh. His retro suit was the perfect ode to 63 years of Bollywood!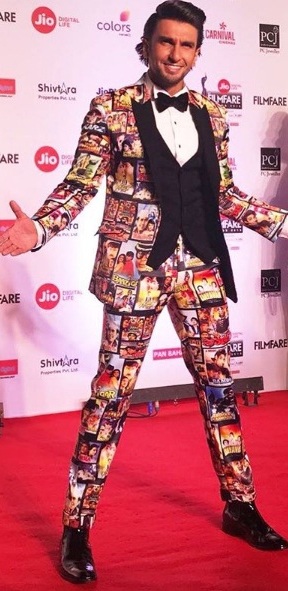 Well, who if not the beauty queen herself? Manushi Chillar looked like a million bucks dressed to kill in this stunning deep red gown.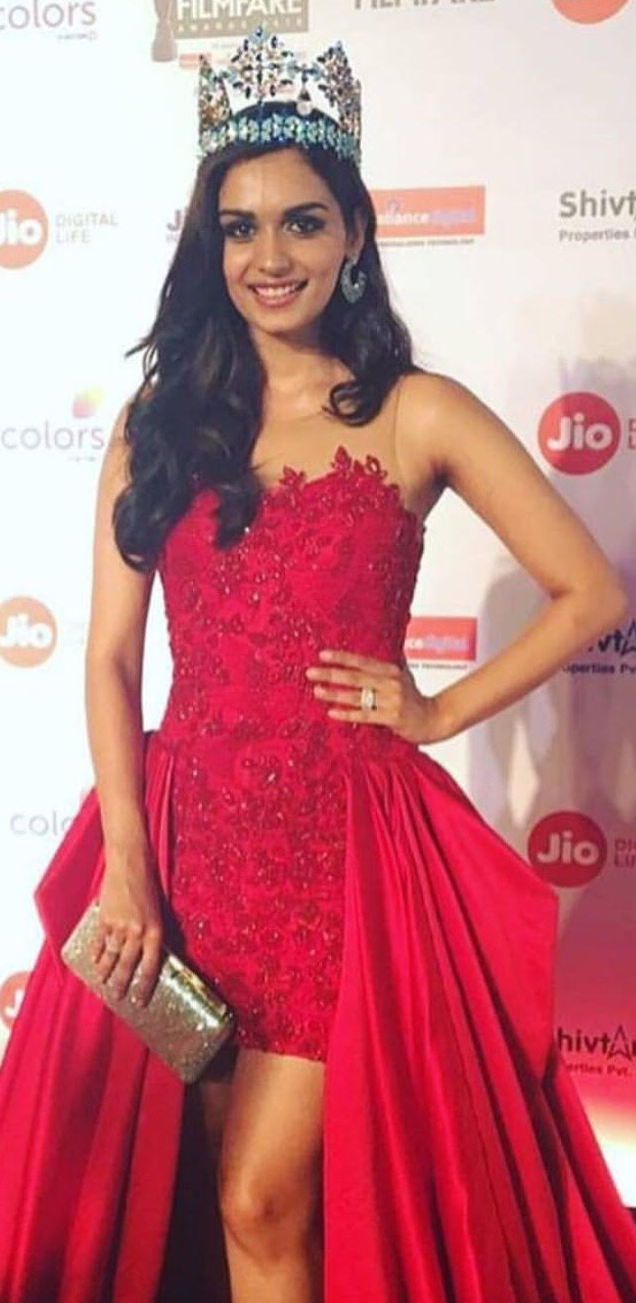 Dressed in Vera Wang, last nigt Sonam Kapoor looked like the epitome of everything that's uber edgy and chic. Who could have better pulled off those risky pant shorts with such oomph!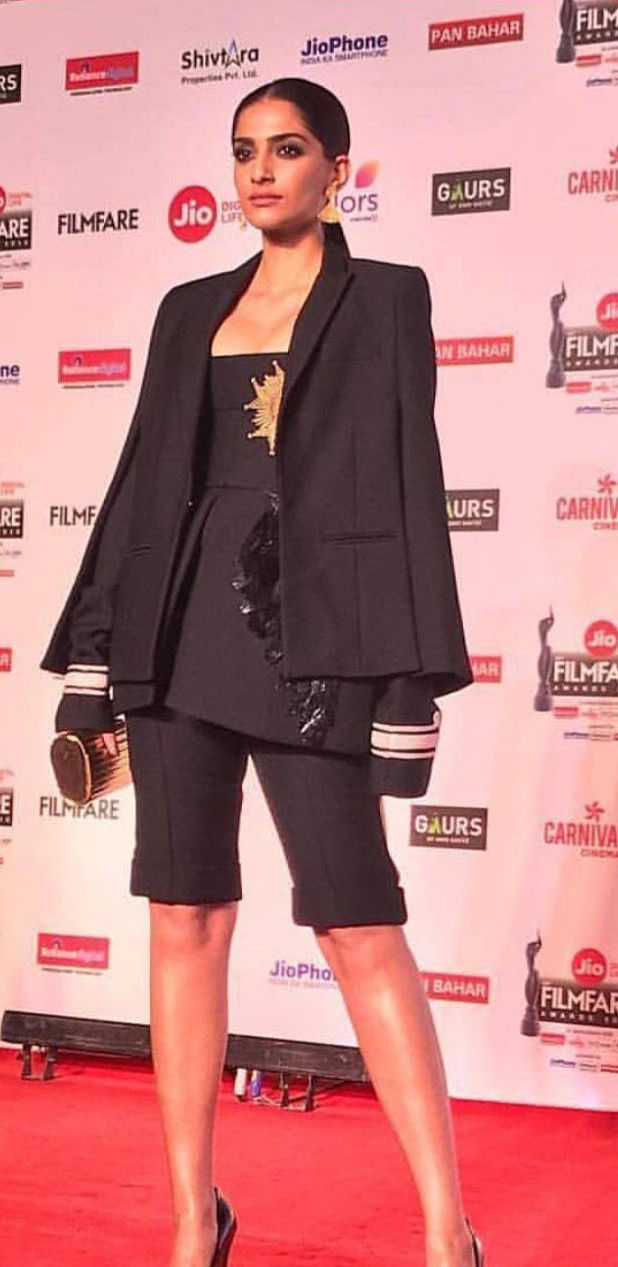 Shahid Kapoor has always set butterflies going off in our tummies with that yummy face and the never-out-of-style attire of his. Needless to say, we were smitten last night with his all-white look for the red carpet and oodles of charm.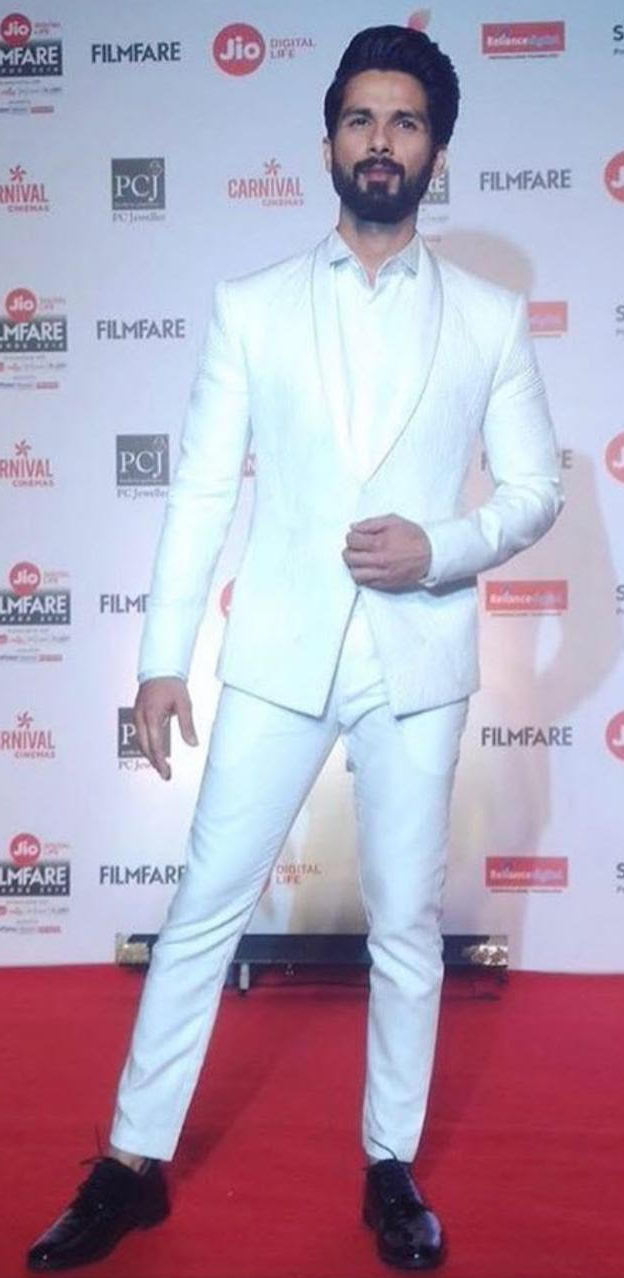 Perhaps our favourite look of the night is the gorgeous gown donned by Pooja Hegde who looked fancy like she just had graced vogue's cover.  Talk about legs for days. Sigh.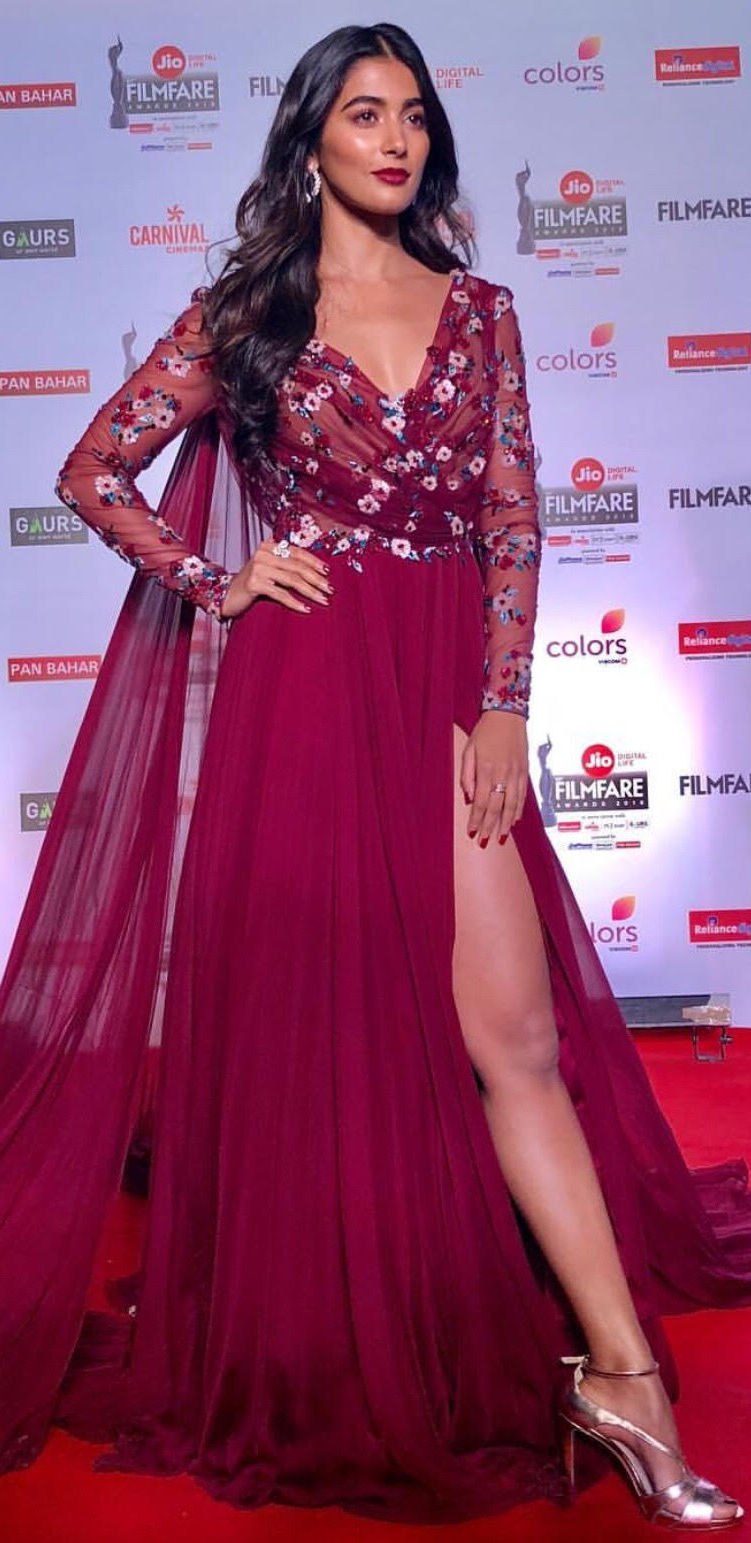 .
WORST DRESSED OF THE NIGHT
Gotten a little tired of Rekha's monotonously statement and unruly long hair coupled with bright red lips? Us too. And that oh-so-shiny Sarhi is hurting our eyes – a tad bit tacky we'd say.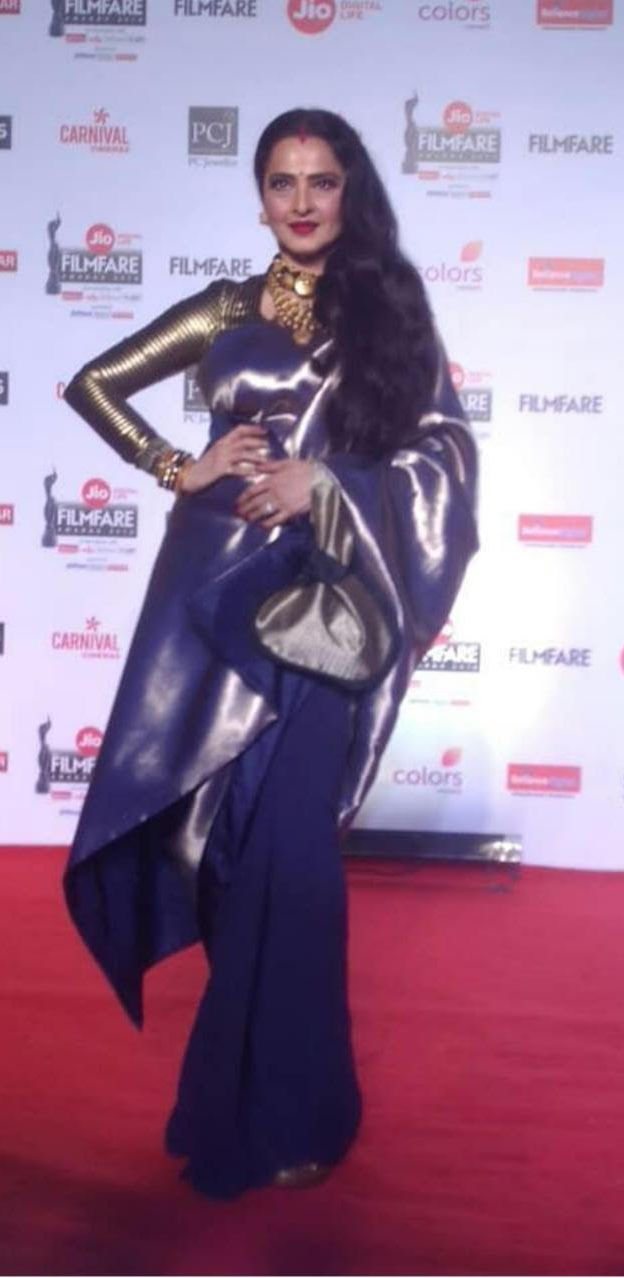 The ever-graceful Sonali Bendre clearly missed it last night with this rather confusing attire. It was a relationship that went down the moors – Tutti Fruiti meets Cherry Blossom or Hussain Rehar meets Shehla Chatoor. We aren't sure.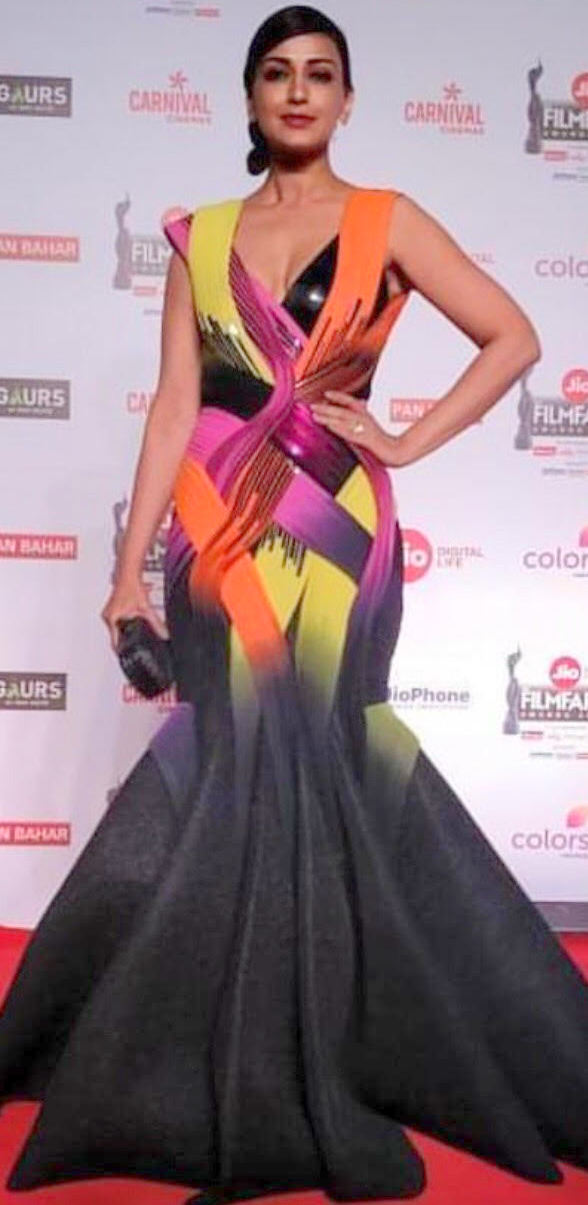 The cute-as-a-button Alia Bhatt forgot to draw a line while putting some thought into opting for this dress as yards and yards of unnecessary frills that obviously failed to work in her favour. She looked distasteful.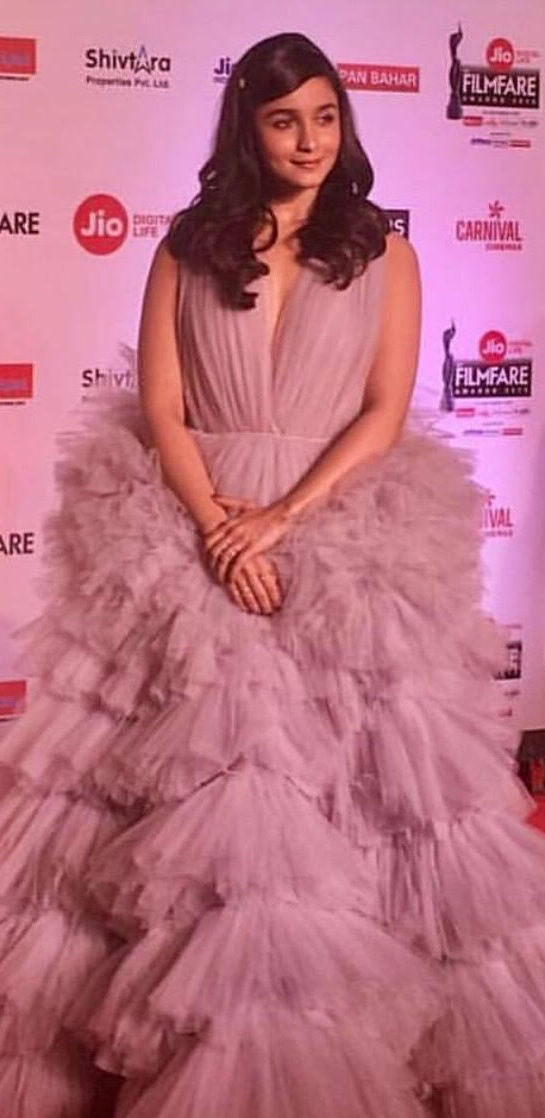 Okay, let's be honest. We like the prettily worked-on Sari but what's with the hair, and that clutch oh? It resembles a nest recently-pecked by a pair of nasty crows and our reaction, is a facepalm at this, of course. Two words for you, Kalki? Stylist and Image Consultant – period.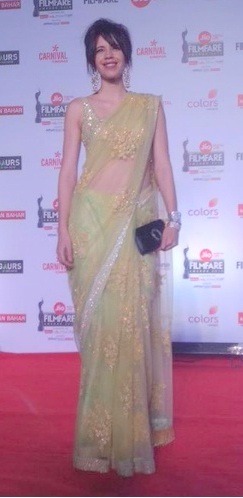 We're sort of confused of what is what. The embroidered net gown or the candy floss pink that made Preity look like a puff pastry.