As you may be able to tell with the numerous posts that we do regarding this specifically, we just LOVE looking out for trends especially on fashion weeks. It is a place where a culmination of fashion can be seen and is the best time to identify what is trending and what is definitely out.
This time, we were invited to attend the Fashion Pakistan Week in Karachi to witness their Autumn Winter 2014 edition. We saw more than 20 designers showcase on the ramp and the who's who of the industry could be seen in the audience and on the red carpet. We got a chance for a hands-on look at the fashion happening in Karachi and here are the trends that we saw:

SKIRTS, SKIRTS, SKIRTS!
Continuing the trend from Spring Summer 2014 in Lahore earlier this year,  the 'Full Skirt' isn't going anywhere. We saw them on everyone from the ramp to the red carpet- skirts hung high, low and midi on many a gorgeous gals. The trend was picked up by designers like Mohsin Ali for Sana Safinaz, Adnan Pardesy, Nida Azwer, Zaheer Abbas to red carpet fashionistas like Ania Fawad, Anber Javed and so many more.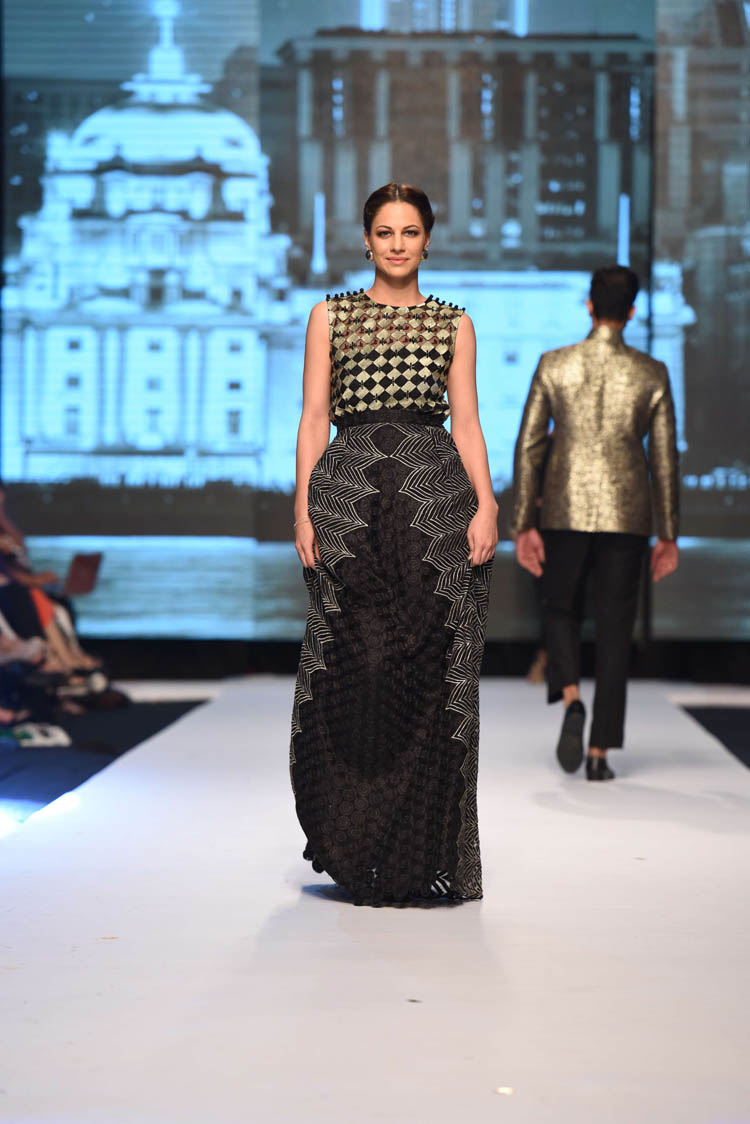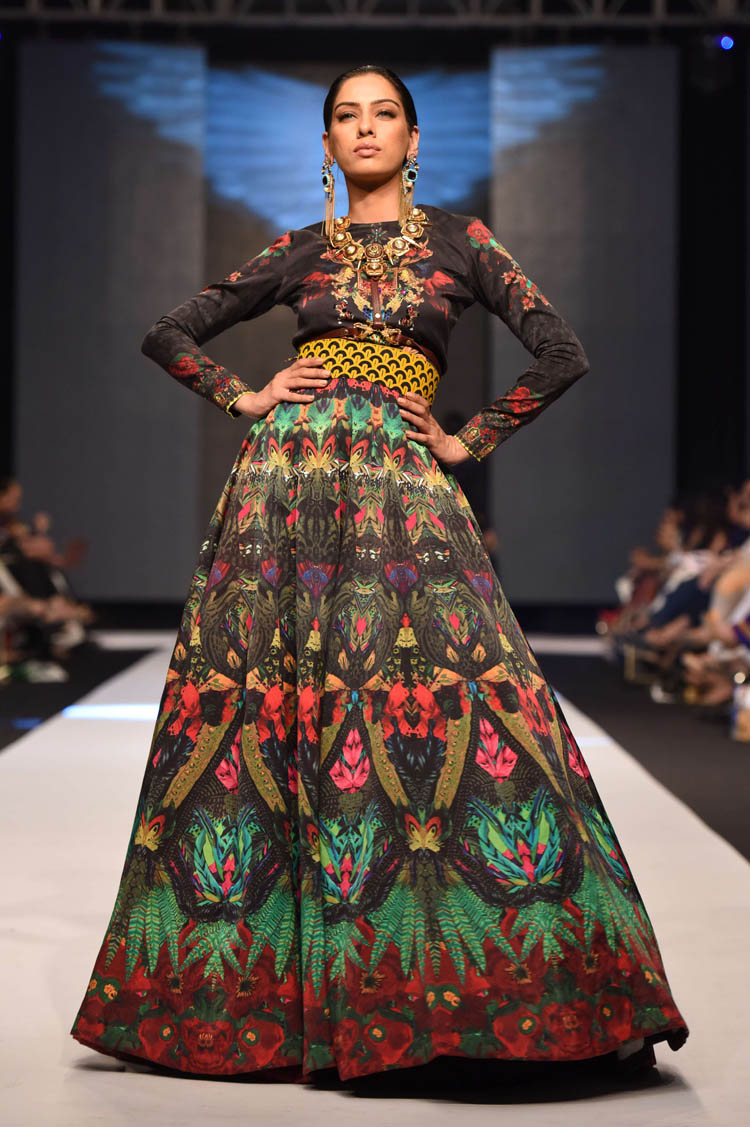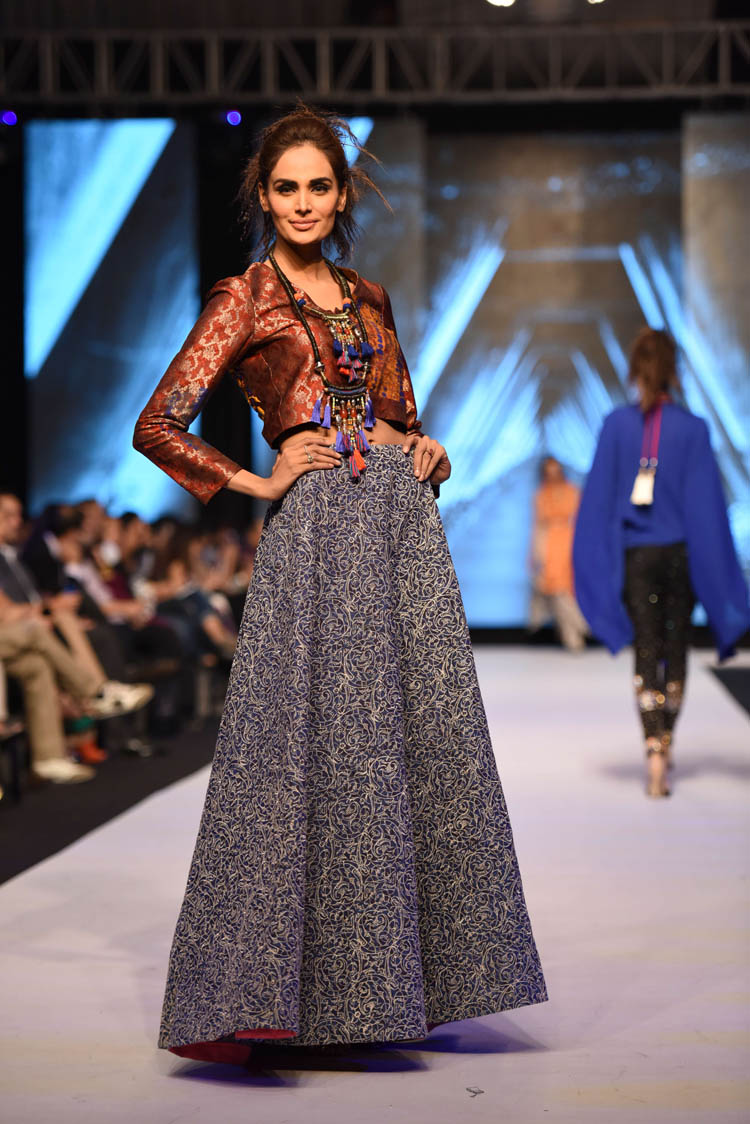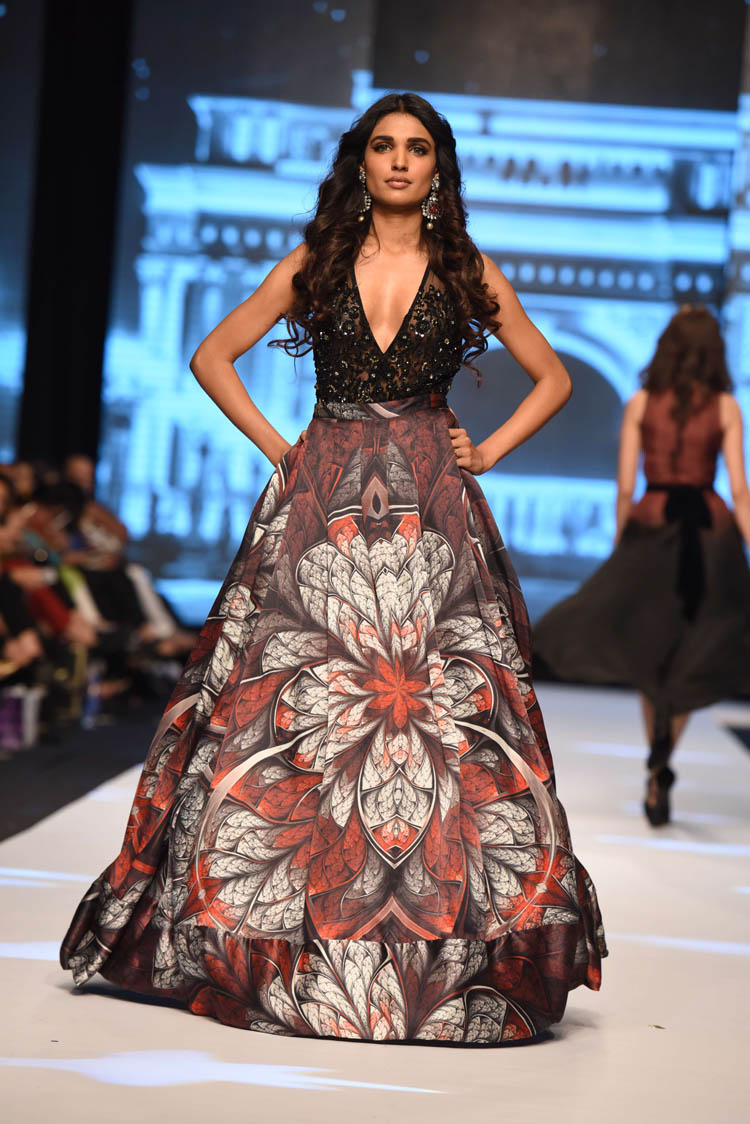 THE FULL VOLUME SHALWAR.
We saw a comeback of the much loved patyala shalwar or harem pants or a fusion of the two. Ishtiaq Afzal Khan showcased it in orange, Nida Azwer in unique print while Maheen Khan opted for a more beige/gold silk one.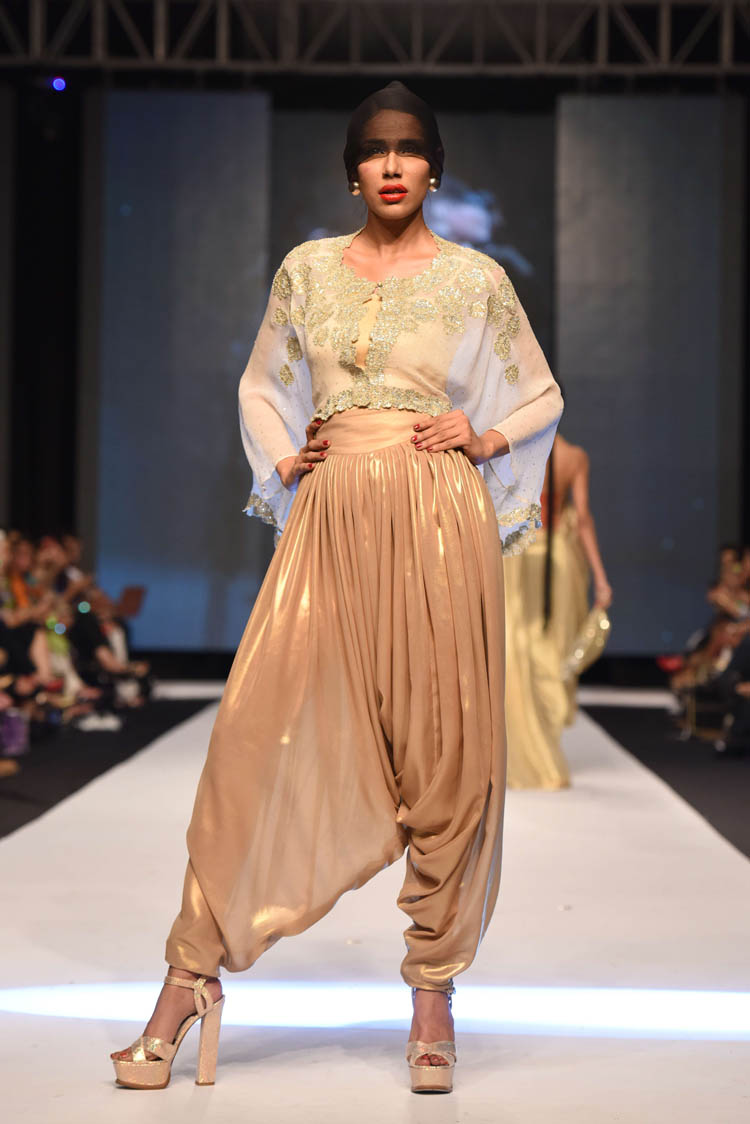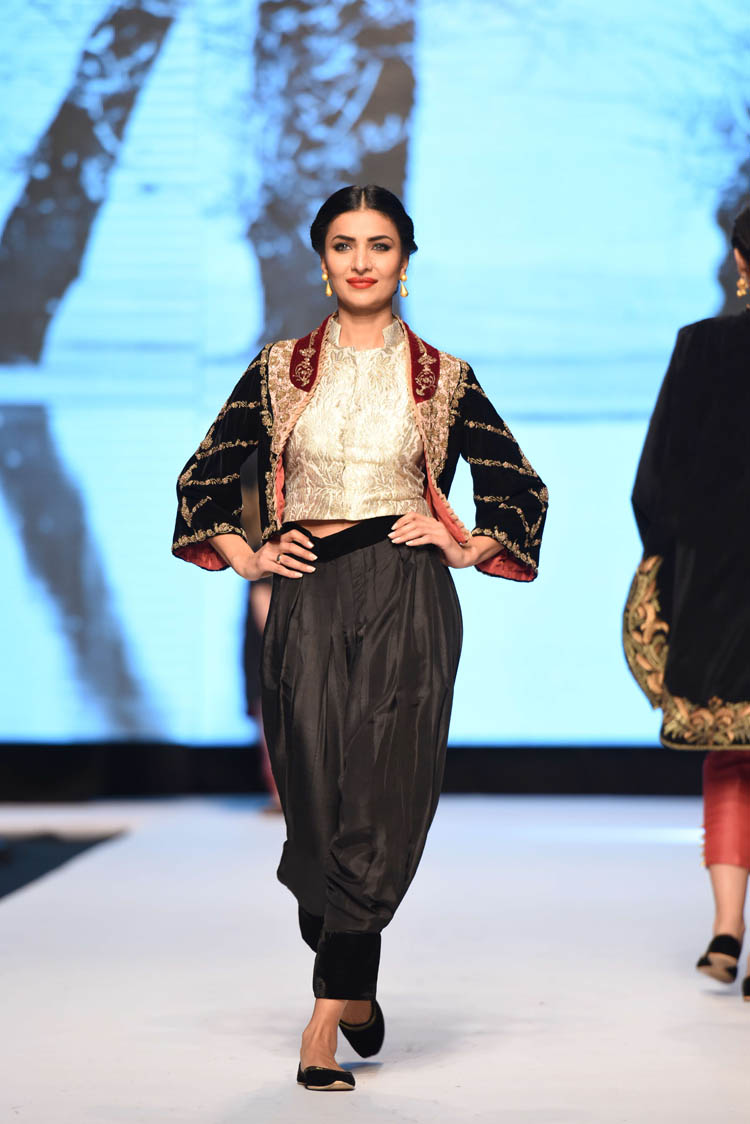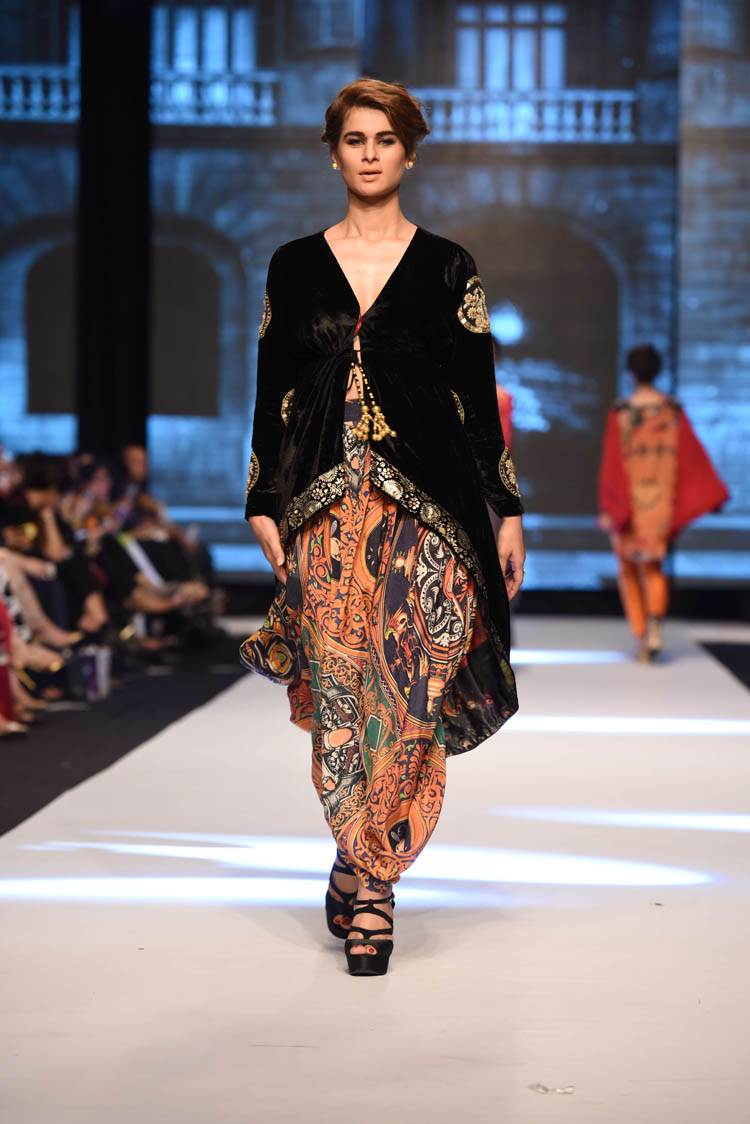 JACKETS, COATS & CAPES.
Amna Aqeel, Ayesha Hashwani, Nauman Arfeen for men, Mohsin Ali for Sana Safinaz, Sanam Chaudhri and many more could be seen showcasing them on the ramp. Meanwhile, we also saw numerous people wearing them on the red carpet. This trend also has continued from Spring Summer earlier this year and is this time more season appropriate.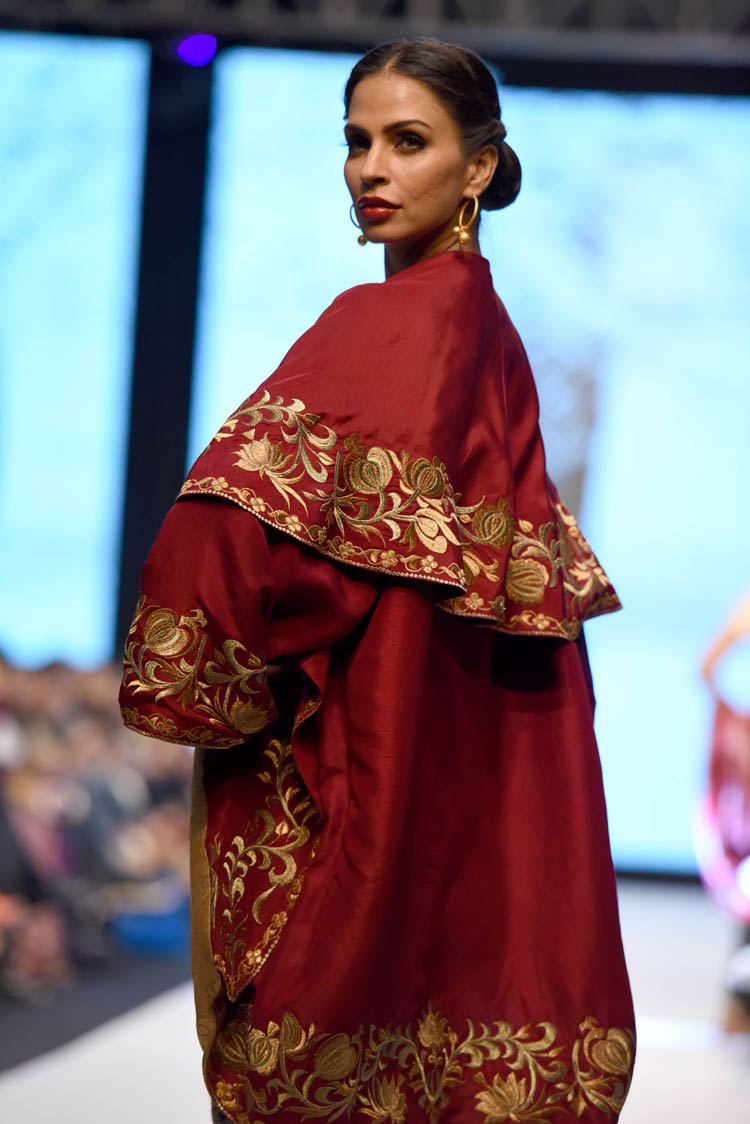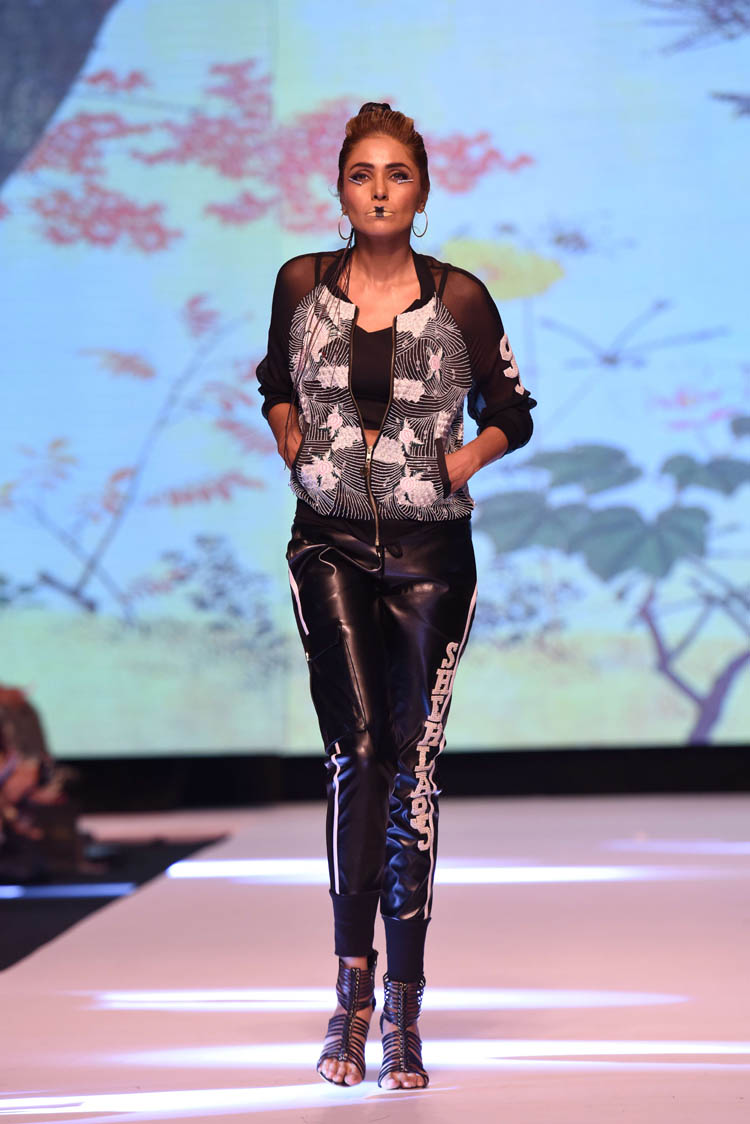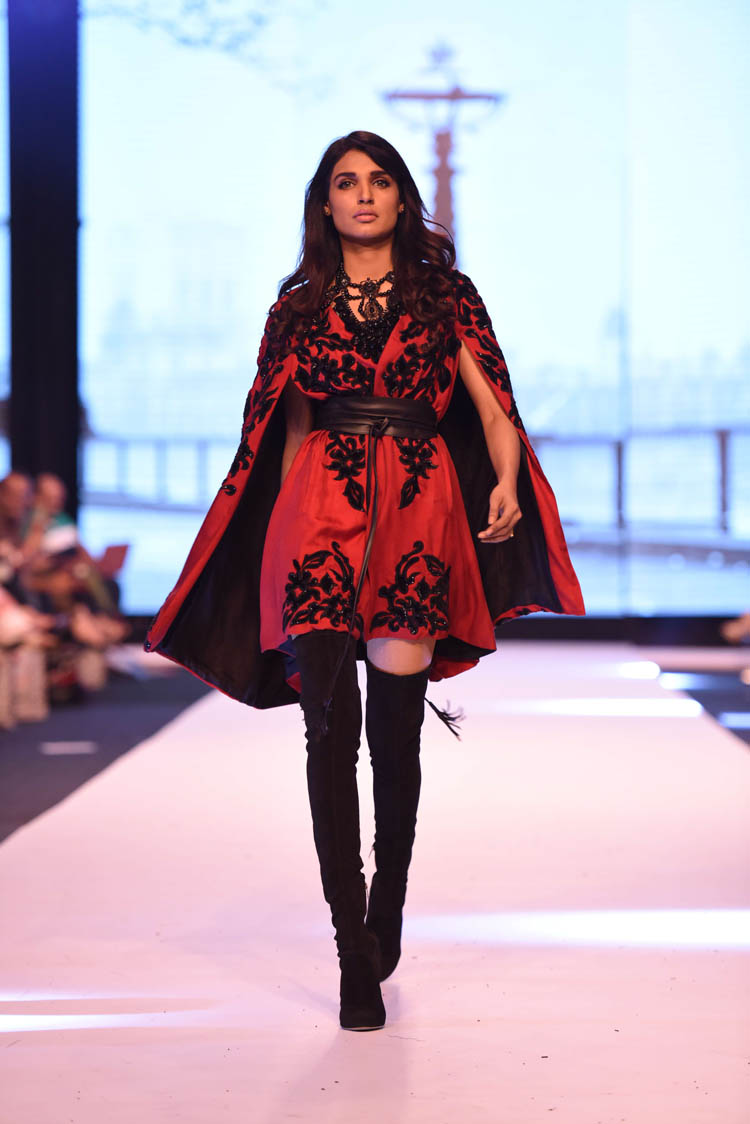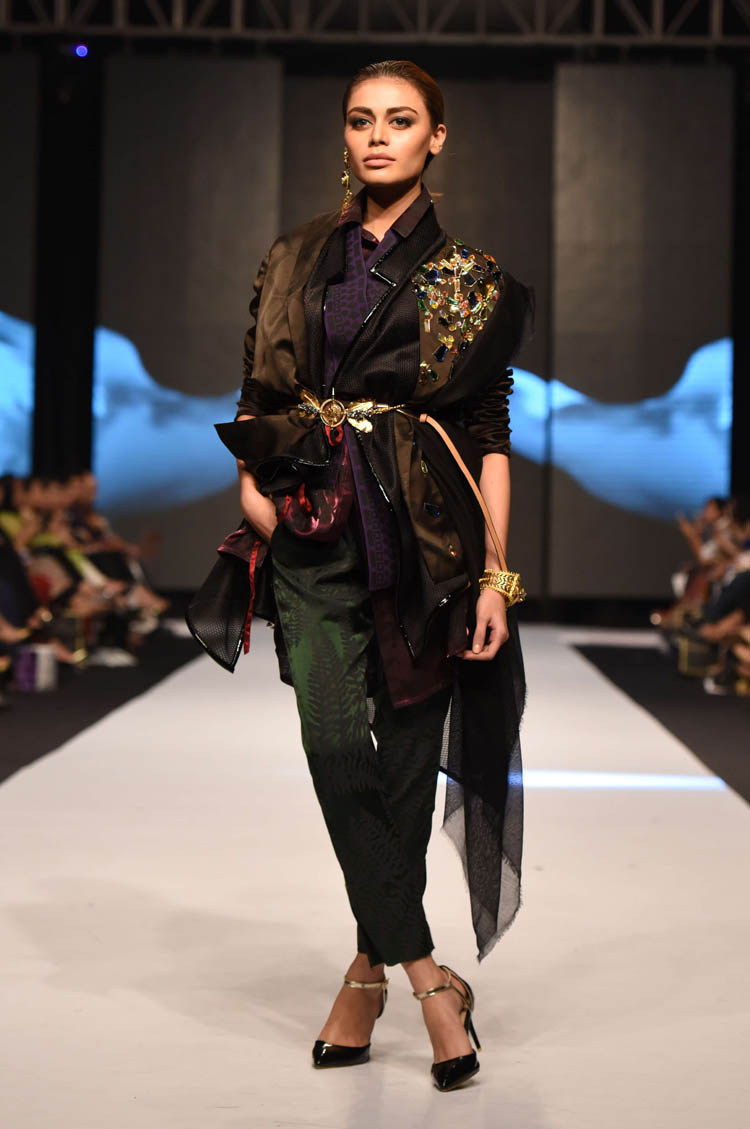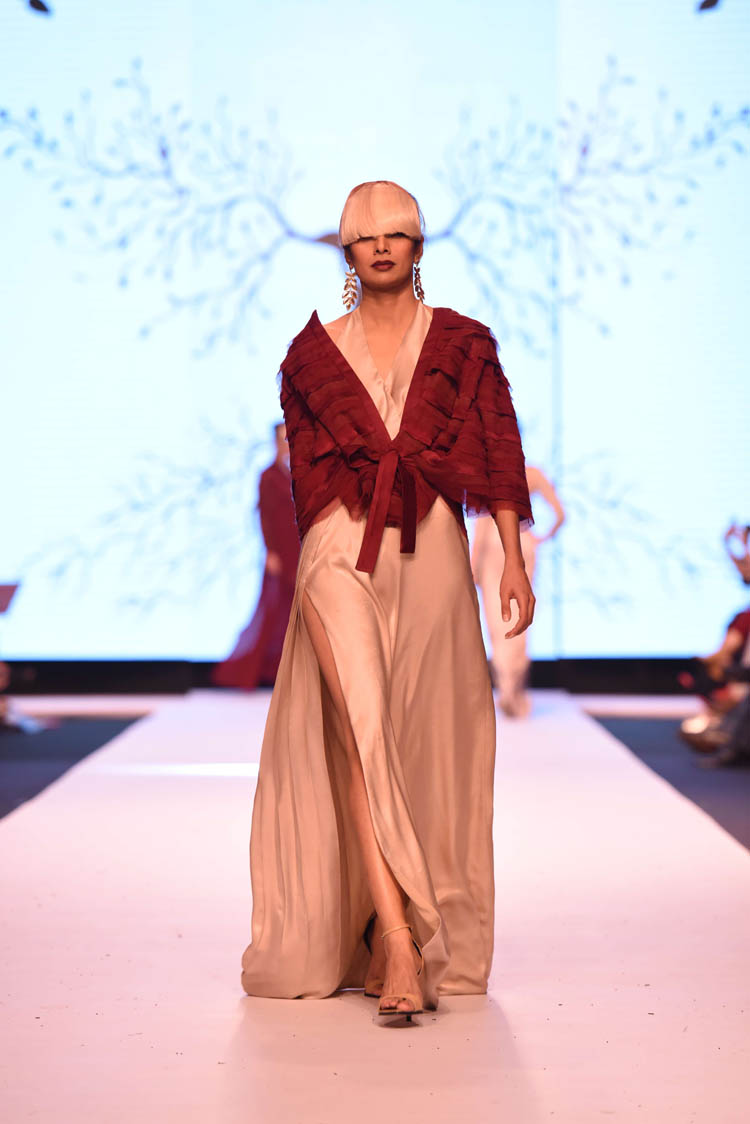 STATEMENT ACCESSORIES [Both big AND small!]
On the ramp, Mohsin Ali for Sana Safinaz showcased Outhouse and the jewelry was impeccable. Shehla Chatoor brought her A game with jade accessories and clutches and Fnk Asia went bold with ethnic statements. Through the week we also saw numerous people like Nusice Jamil, Huma Adnan and Maheen Karim supporting big ornaments in their ears and necks.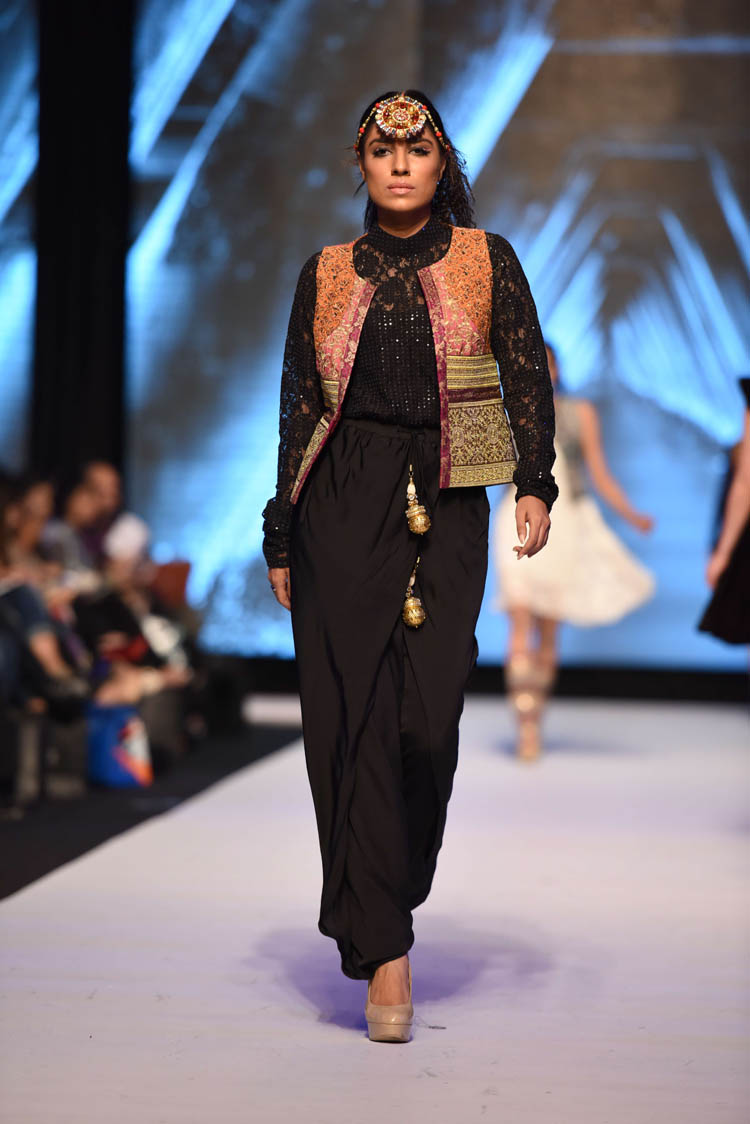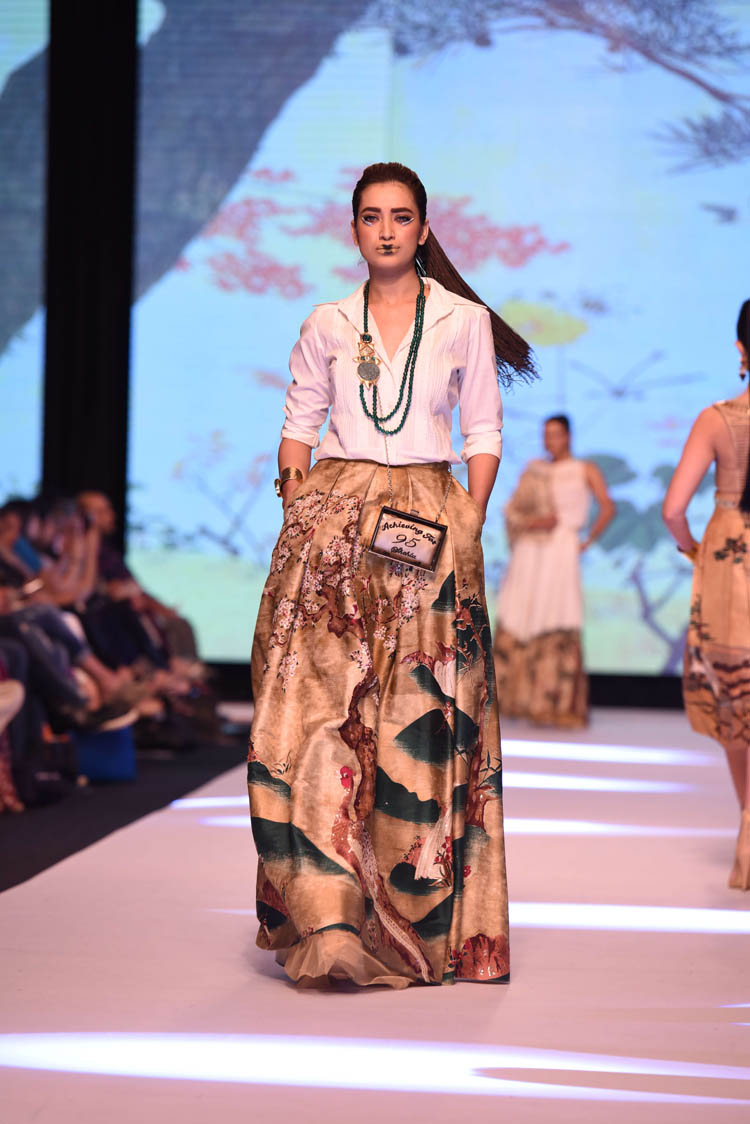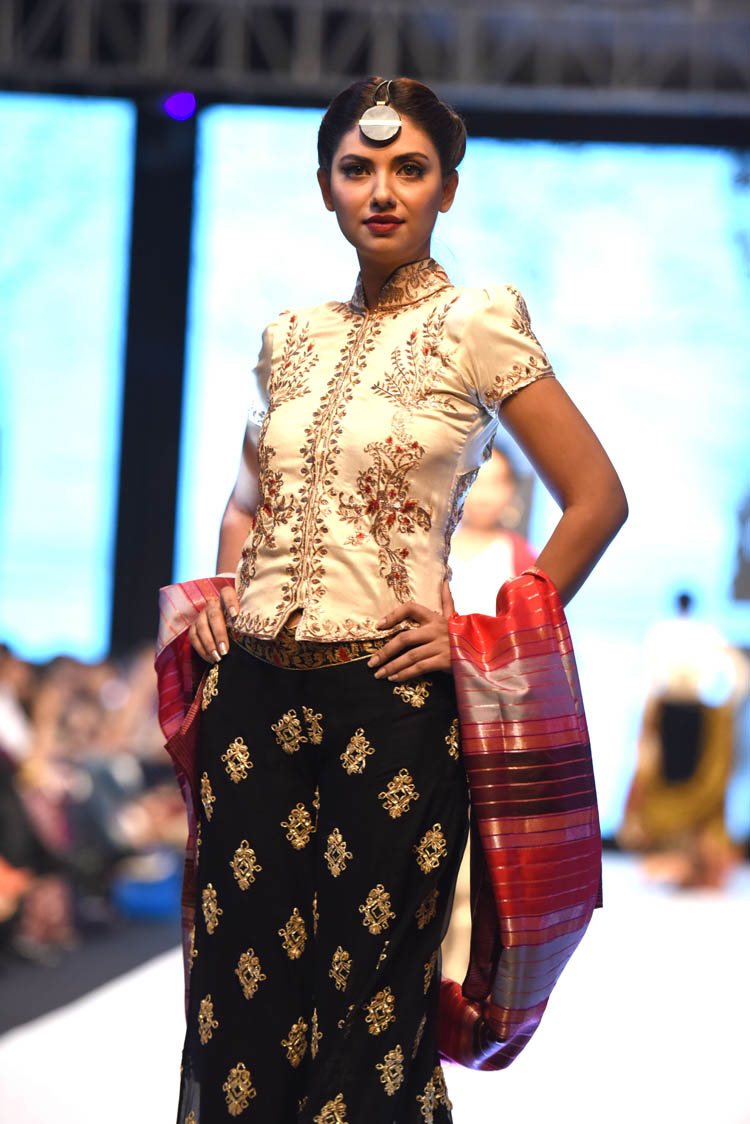 CROP TOPS.
Irrespective of Autumn/Winter we saw numerous designers who showcased cropped tops such as Amna Aqeel, Sadaf Malaterre, Shehla Chatoor, Faraz Manan and Fnk Asia paired mostly with skirts and tapered pants sometimes with a jacket on top even!