We mean it when we say that Food is our first love. Team SiddySays has always been ardent foodies. We always get really excited whenever there is a launch of a new eatery in town. The city at present has got almost everything to please everybody's appetite for sure. This time around we visited Buffalo Wings and Rings located in the hub of the city on MM Alam Road Lahore, right above Levi's and Yellow Store. The interior of the restaurant was tastefully done with an indoor and outdoor seating space in the terrace (to enjoy the not so good weather these days).
We arrived at our official lunch time and to our surprise the place was quite vacant. As the name suggests, the first thing that came to our mind was that the restaurant's specialty will be its famous wings but it goes way beyond it.  There is an extensive menu offering a variety of appetizers, salads, sandwiches, wraps and burgers.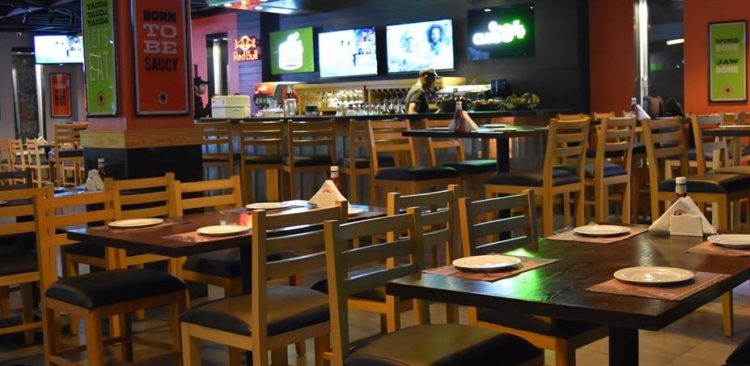 Tip: Since the menu is extensive and the operations are new, some items may not be available.
Visit Buffalo Wings and Rings if:
You are looking for a comfortable eating space with family or friends with a variety of food items on the menu and good service.
You want to have a variety of sandwiches and burgers with the right level of spices served with super fresh curly fries.
You like to have wings with wide range of sauce.
You don't mind a loud noisy space.
You want outside seating area as they have a huge terrace.
Want value for money as the portion sizes are gigantic.
You don't want to visit Buffalo wings and rings if:
You aren't much of a fast food person.
You are on a diet as mostly the items on the main menu were deep fried except for the salad.
You cant finish your portions.
You want a quiet family time. The place essentially is for youngsters.
So here is what we ordered during our visit:
Chicken tenders with fries
Boneless wings with BBQ sauce
Crispy chicken Sandwich
Italian Beef Burger
Kiwi Freezer