Gul Ahmed Winter Collection 2020: The Color of Winters is a beautiful and subtle display of 102+ delicious winter looks using Velvet, Karandi, Twill Linen, Khaddar, Corduroy fabrics this season. The entire Winter Collection 2020 is a unique 3-piece unstitched collection with Pashmina Shawls and Velvet Dupattas and a unique exhibition of matching separates.
Interestingly, Gul Ahmed Winter Collection 2020 has something for women of all ages with rich embroideries and delicate thread work to suit a diverse palette.
So, we picked out our top 5 favorite trends from Gul Ahmed Winter Collection 2020 for the woman of today.
PUFF SLEEVES
The puff sleeves are more than just a fleeting trend and you'll be seeing more than one puff sleeve style in structured and sheer outfits. This pastel embroidered Karandi unstitched 3-pieces from Gul Ahmed's Winter Collection will give a traditional outfit a vogue look.
MATCHING SEPARATES
Here's a "How to Wear Corduroy in 2020″guide by Gul Ahmed Winter Collection 2020 because it's graceful and perennially in style. And you can wear it in a printed shirt or like matching separates this season and look in style.
VINTAGE LOOK
The old school, vintage look has made a huge comeback this season. Incorporated with muted tones, rich embroideries and silhouette, Gul Ahmed's Winter Collection is bringing "classic" back.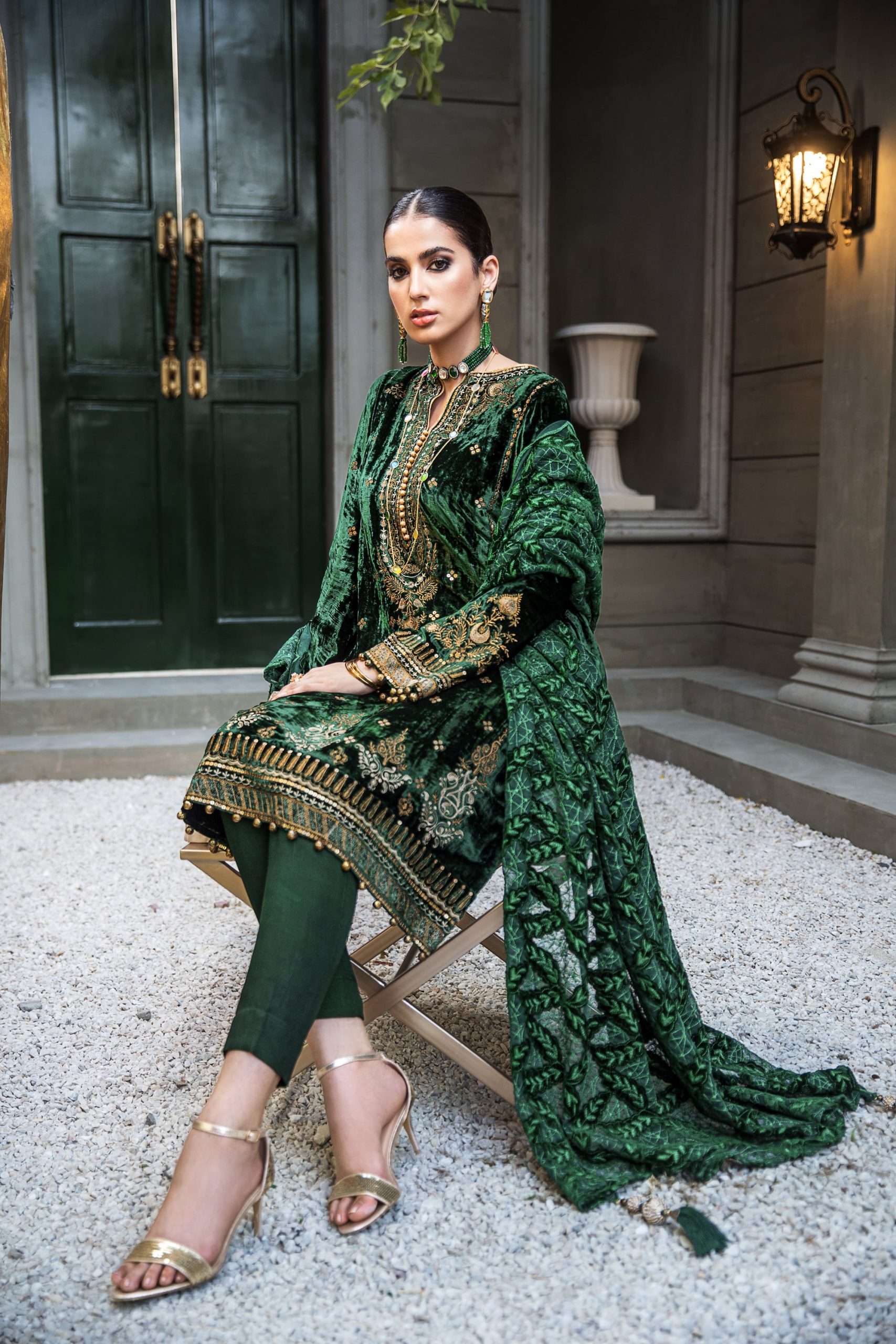 EMERALD GREEN
Emerald Green is Fall/Winter's must try colors, so you'll be seeing it everywhere. And one of our top picks is this deep emerald green velvet unstitched suit that looks like the color of the Royals. Paired with an embroidered net dupatta, an embroidered velvet shirt with zari and sequins on the back and dyed twill linen trouser. Gul Ahmed's Winter Collection 2020 has 8 premium velvet suits to pick from.
CULOTTES
Culottes maybe a tricky trend but you can totally tackle it with an eastern look particularly in this deep blue embroidered 3-piece karandi and linen.
PASHMINA SHAWLS
Pashmina shawls are a versatile accessory and can give a regular outfit a face lift. Gul Ahmed's winter collection has 5 gorgeous 3-piece unstitched outfits with printed pashmina shawls that can also be worn like a wrap or a scarf.
You can look more into desi winter trends.