With Eid-ul-Adha a mere few weeks away, GulAhmed's festive unstitched Eid collection is every lady's idea of immaculate dressing because the Eid collection features an array of prints and luxe fabrics so you can sparkle on this blessed occasion.
GulAhmed's unstitched Eid collection can be defined through sheer elegance that is lusciously styled and will make a fashion statement because of the supremely high-quality fabric that ensures durability along with the usage of non-fade colors and dyes that gives the outfit longevity. Furthermore, to set these 3-piece festive suits apart for a sacred occasion like Eid-ul-Adha, the use of intricate embroidery, lavish embellishments and a marriage between fine fabrics in a versatile range of colors and patterns make the Eid collection by GulAhmed, unique!
Considering every Pakistani woman's sartorial choice, GulAhmed is always one-step ahead of curating the perfect festive look that suits our taste, so here are some of our top picks from the festive Eid Collection.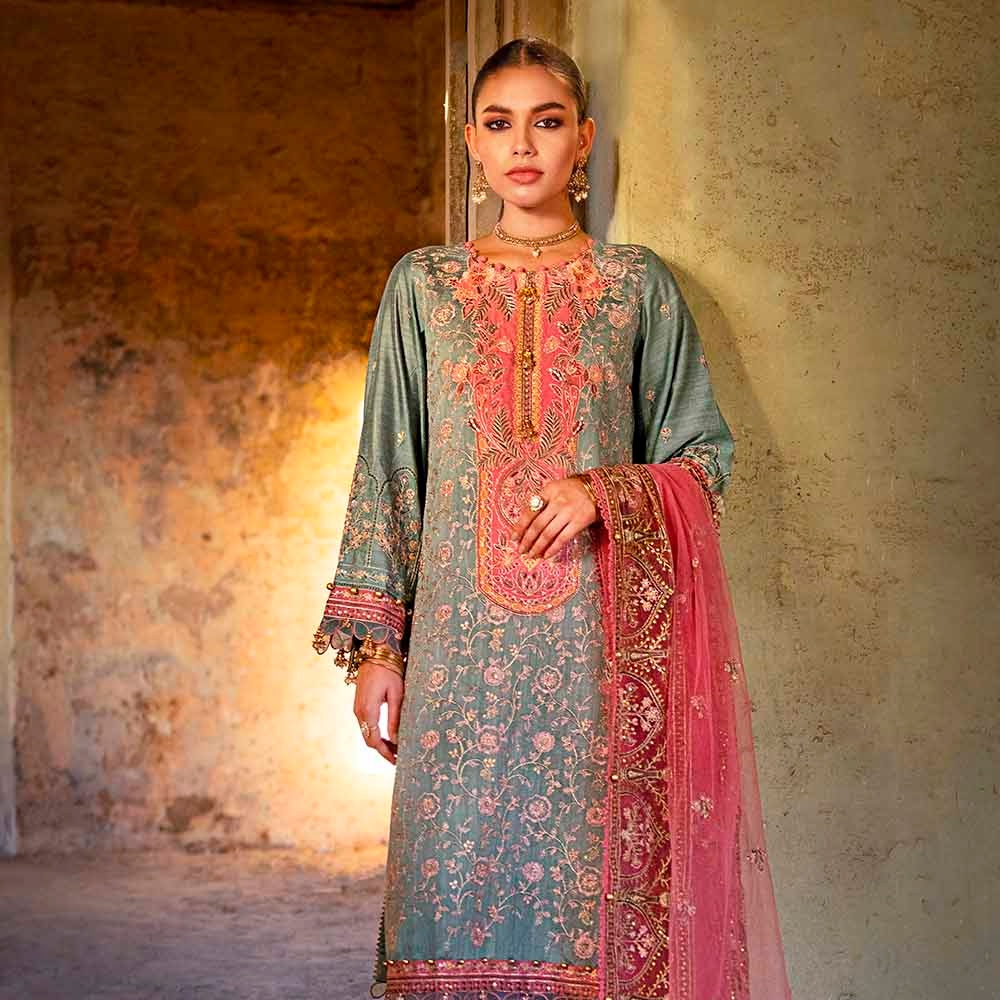 This 3-piece unstitched sequin suit is adorned with beautiful embroidery on a khaadi net shirt and soft lawn. The sequin embroidered net dupatta and dyed silk trouser add a pop of color to the calming palette of this lovely suit, making it a perfect choice for a day look!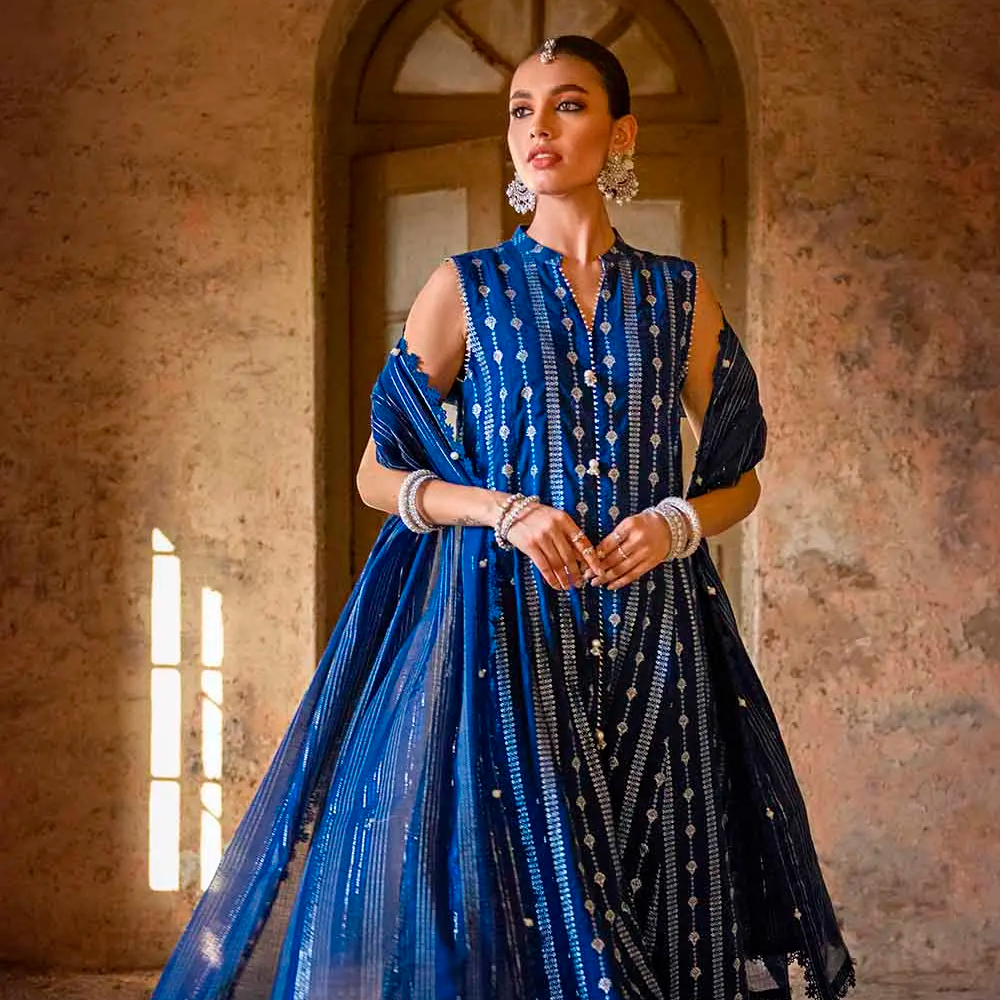 The color blue stands for healing, understanding and softness, and this 3-piece jacquard suit is a very embodiment of these traits. The traditional stitching style settles with the printed motifs and is a very customary look for a special day like Eid-ul-Adha.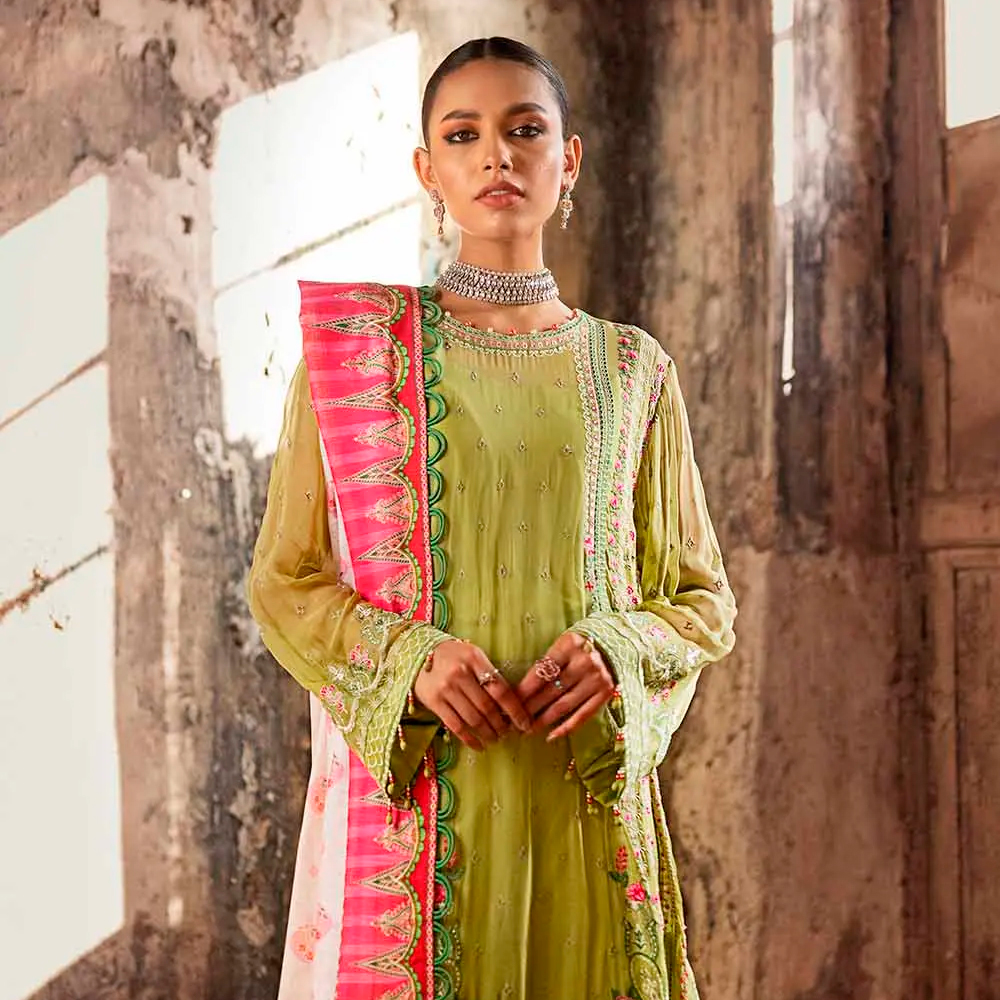 When it comes to fashion, chiffon fabric signifies high status and therefore, this 3-piece unstitched chiffon embroidered suit with a digitally printed paper cotton dupatta will make you standout. Pink and green is a classic pairing as they create a sense of balance with softness and warmth to the play of embroidery.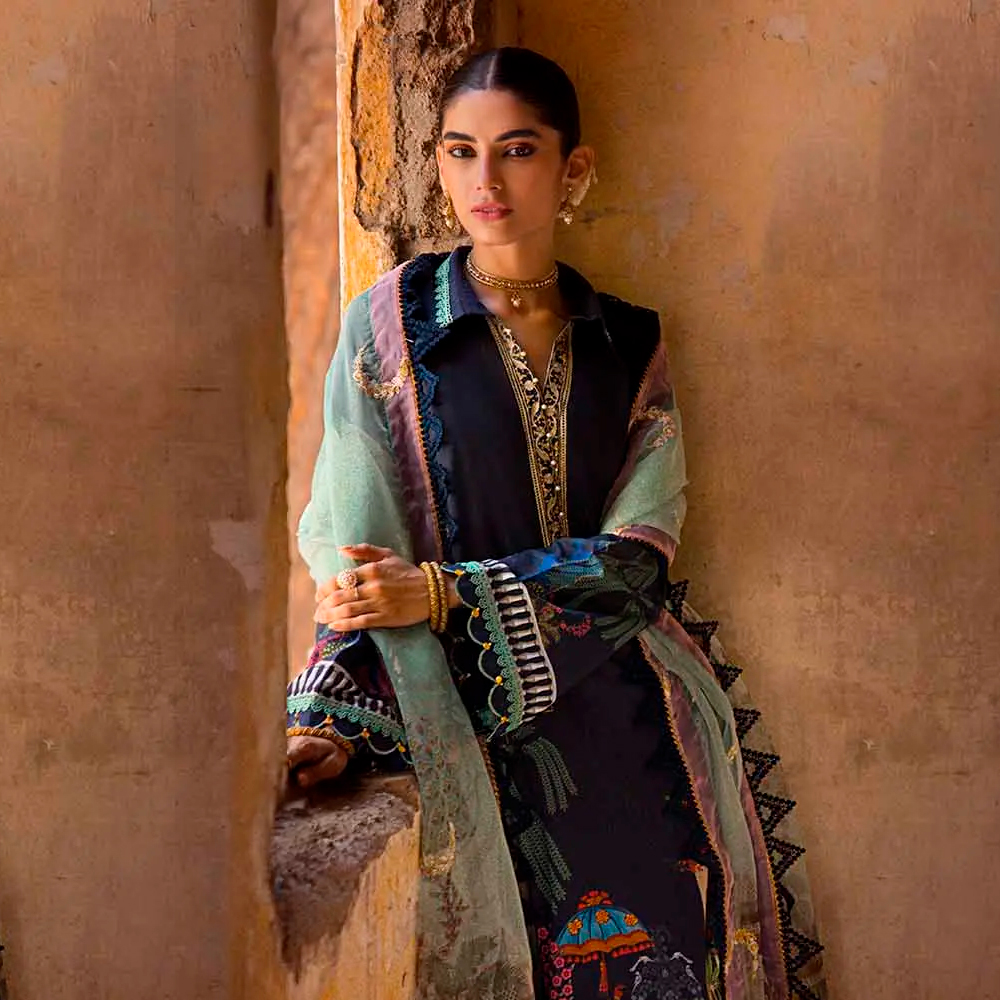 If you wish to go for a modern yet elevated look, this 3-piece has a very contemporary digitally printed design on the shirt that boasts embroidered border on the shirt and sleeves. To top it off, the printed organza dupatta adds charm to this very sophisticated look. A total steal, we'd say!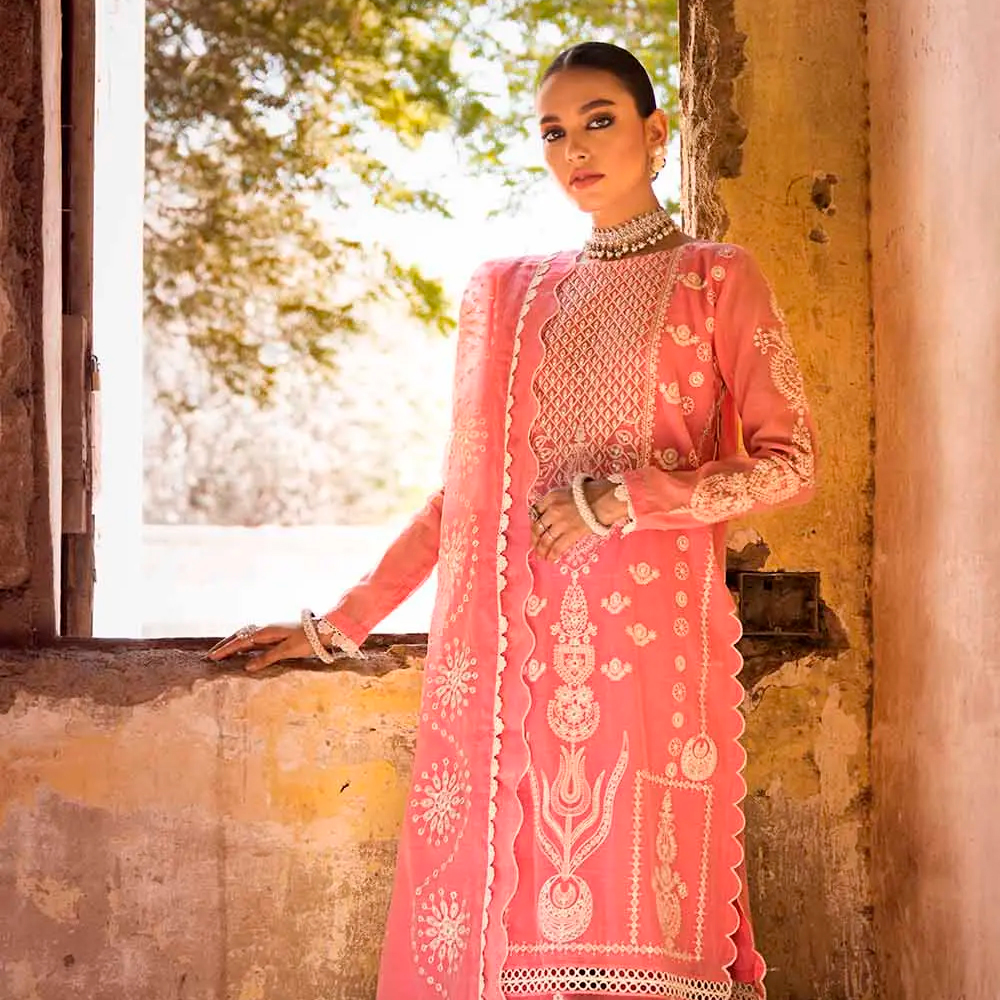 The color pink is all things soft and feminine and this unstitched suit with finely detailed embroidery on cotton net with an embroidered organza border and a foil embroidered paper cotton dupatta is like the sweet icing on top of a cake. This pretty solid outfit is your quintessential summer look. All you have to do is click on "add to cart."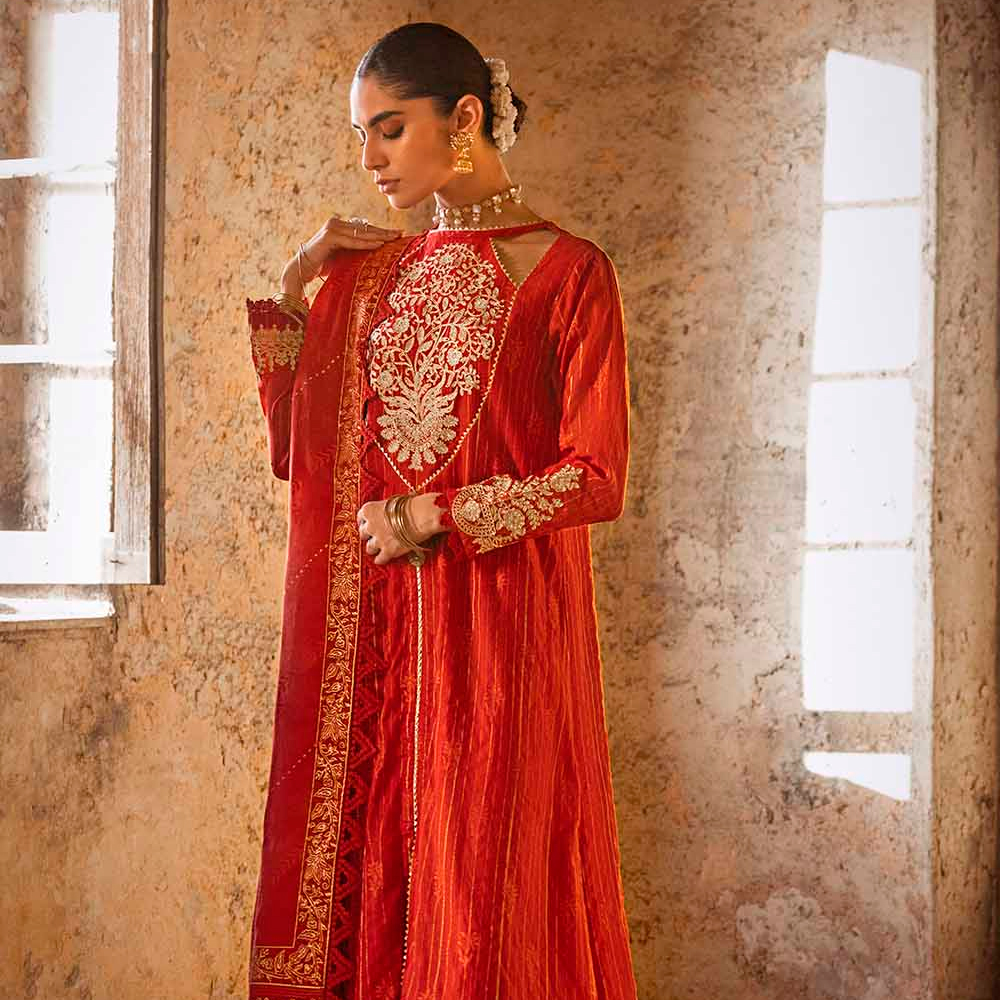 Let's go bold and beautiful with this red hot number because the fabric and embroidery details are exquisite on this 3-piece unstitched suit. A gold and lacquer printed mehsuri dupatta with an embroidered mehsuri border is paired with an embroidered lacquer printed zari stripe on the front of the shirt and sleeves and an embroidered organza border.
GulAhmed's unstitched Eid collection highlights the perfect sentiment of sanctity and togetherness. A delivery fee of PKR 99 is applicable all across Pakistan along with a 30-day fuss-free exchange policy. You can shop online at www.gulahmedshop.com or drop by your nearest store and rejoice this Eid-ul-Adha in your favorites by GulAhmed.