One thing we love are Potatoes. Baked, mashed, steamed, boiled, fried…give them to us in any way! Which is why we would like to kick off our Ramzan Recipes section with a recipe that we know we love.
Here is an easy Recipe to make for Iftar or dinner without much hassle. A big shout out to Mishaal in Canada who created and photographed these for us!
Ingredients:
Baking potatoes (or semi boiled regular ones): (2) large
Chopped fresh garlic: (1.5) tsp
Parmesan cheese shredded or pwd: (1/4) cup
Worcestershire sauce: (1/4) cup
Olive oil: (2) Tbsp
Cheese slices: (2)
Salt n pepper sprinkle
Method:
Apply cuts on both sides of potatoes in different directions making sure you dont slice them all the way. Mix all other ingredients (except the slices and salt n pepper in a bowl well). Apply moxture to both the sides ( a little on the bottom side and 3/4th of it on the top of the potatoe) . Cover these with cheese slices and sprinkle salt n pepper.
Place the potatoes in an oven proof dish (lightly oiled) and bake for 15-20 mins at 425 degrees Farenheit.
—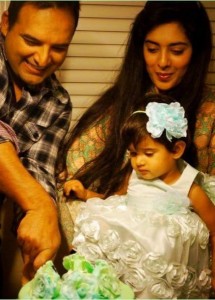 About Mishal
I hated the idea of any housework, esp cooking. I got a lot of flak for that, coz I couldn't even boil an egg properly, although I love to eat.
Marriage and moving to a foreign land with halal and non-halal issues, was the start of my timid ventures into the kitchen area. Armed with my basic love for food and a few favourite recipes, I soon discovered potential of cooking and baking, and the culinary miracles that can be created in the kitchen! Now at last, my love for cooking matches my love for eating and feeding my family!