While Ali Hamza may seem like the lesser known half of Noori, he is no less in talent. The often under estimated and extremely media shy musician opened up to the SiddySays team for a heart to heart.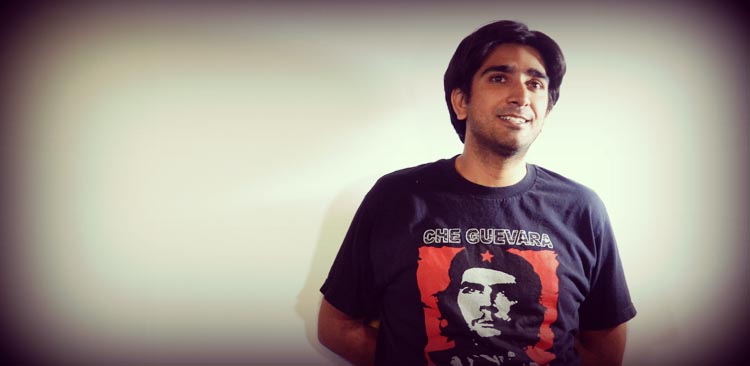 GROWING UP:
Ali Hamza studied at Cresent Model School growing up. He recalls the time fondly and says he was always 'a decent student' and he didn't have to try to hard.
INTRODUCTION TO MUSIC:
Ali Hamza is the grandson of Raza Kazim, the famous lawyer and a great patron of art and music. Music has simply been another language that Hamza speaks since birth. Speaking of his mother he mentioned, 'She plays the Sagarveena, an instrument invented by my grandfather. Even as a baby she would play it for me… I grew up with music all around'.
Hamza spoke of his grandfather's extensive music collection and the live recordings in his studio. At a very young age, Ali Hamza and Ali Noor had the privilege of being exposed to fine music and artists.
SHAPING OF A MUSICIAN:
Ali Hamza joined LUMS to eventually graduate in 2001. He has no answer for why he did that except that's what 'seemed right'. Interestingly, this was the only university he had applied to… LUMS also defined Hamza as a musician in many ways. The usually shy musician developed a bit of a cult following with underground hits like Bhenc**d and Gawalmandi.
Ali Hamza explained, 'These songs are not to be taken at face value, everything I write has a meaning to me… I would like Bhench**d to be sung by a girl someday. I want women to have a voice, to be able to tell someone off'.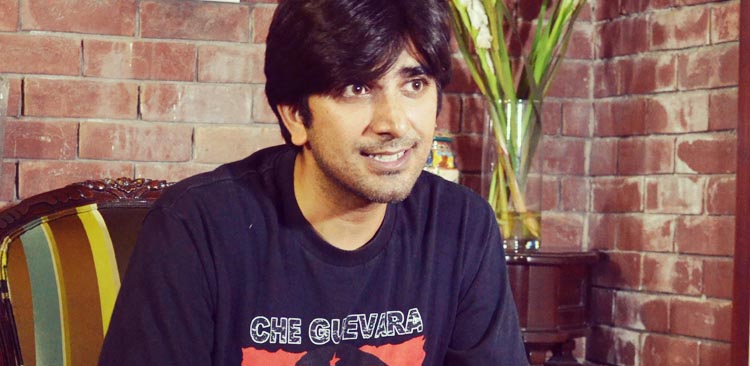 THE BIRTH OF NOORI THE BAND:
After LUMS, Ali Hamza joined his brother Ali Noor to launch Noorie as a band. Ali Noor had already enjoyed success with hits like Manwa Ray. Hamza recalled 'I was the most conscious person on stage, I wouldn't move, I wouldn't loosen up… I thought all eyes on me and people were judging me…. Sometimes a band member would give me a kick to get with the program'.
While Noori is still alive and kicking it is mostly performing live. The last album was released a few years ago which was one of the 2 albums Noori has released with Ali Hamza as a band member.
LIVE PERFORMING:
Ali Hamza enjoys performing live now. He finds that the type of adrenaline rush you get from a live performance is unmatched. One of his most memorable performances of his career was in Dubai when Noori performed infront of a 50, 000 packed crowd. Ali Hamza feels that over time, raw musical talent has been compromised owing to recording studios. While he feels the recording studios have added great value, he also thinks that an artist should never let go of concerts and gigs as those truly grow an artist.
COMMERCIAL MUSIC:
For him music is made to serve oneself. Music should be for a purpose and that purpose must be reflected in what an artist puts out there. There is nothing wrong with commercial music so long as the artist doesn't compromise on quality. Hamza also feels that an artist's reach has expanded many folds with the coming of the internet age – Noori's rise came from Kazaa and Napster. He expressed that music for him was a not a commercial product but rather a journey for self-discovery.
FAVOURITE MUSICIANS:
When asked who his favorite artist from Pakistan was; Hamza said 'One must submit to the music not the artist '… therefore he has no favourite artists but he loves the songs that artists have done. His recent favorite song is by the artist, Faris Shafi, 'Muskura'. In relation to which he says,  'The real artists of the 21st century are going to be artists that are giving you the whole experience; the musical experience, the visual experience and the human experience.' 
WHAT'S TO COME:
Ali Hamza spoke of the various experiences Noori members have gained over the years. 'Making our own videos, doing our own photography, helping production of albums… it has all increased our skill set an diversified it beyond music'. While Ali Hamza remains committed to music and Noori, something tells us that we'll be seeing Noori make more than just music in the coming future.
Images Credit: Anoosh Zeerik