Lately, the radical change in shopping trends, especially in Pakistan, has grown at an astounding rate.  Although, a late entrant into the business of e commerce and online shopping, Pakistan has brought a paradigm shift in the fashion industry and is creating a huge value proposition for the customers nationwide. Almost all the fashion houses in the market are pushing the product inventory and have devised clear targets to stand out in a brimming marketplace.
We bring to you, yet another exhilarating new fashion online threshold, Studio by TCS  who are also the title sponsors of Fashion Parade London. Founded by the very prolific, Saira Awan Malik (corporate lawyer turned entrepreneur) of TCS (Pakistan) Limited, which is a leader in the courier and logistics industry in Pakistan. Saira aims to flourish the international and e commerce fragment of her family business.
Born and brought up in Karachi, Saira has spent over a decade in London. Acquiring an undergraduate degree in history from University of Yale to studying Law at Cambridge University, to completing the Bar Vocational Course at Inns of Court School Of Law in London, Saira has also worked at an American corporate law firm which was mainly capital markets and M&A transactions. To her credits, she has been on the board of British Pakistan Foundation since 2012 and is also a founder member of the august British Pakistani Lawyers' Association.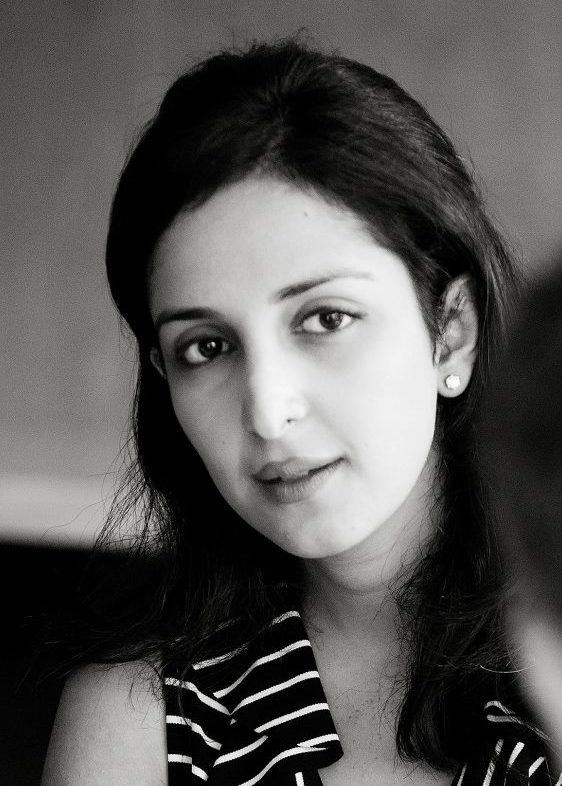 After doing hardcore corporate fieldwork for 6 years, she decided to switch over to her family business. When she joined TCS last February, she found it to be a dynamic and exciting company, chock-full of fresh and ground-breaking ideas. She confessed that although she missed working at Cleary Gottlieb, but she enjoys her current vocation which is poles apart from what she primarily pursued.
When chatting about conceiving the idea of her new website launch in specific, Saira mentioned that, "Having already started on an e commerce initiative in Pakistan by the name of Yayvo.com, we were considering ways to offer our services to the Pakistani Diaspora not just in the UK but all over the world. Having lived in the London for the last 11 years, I had experienced the frustration of trying to find semi-formal and formal wear by Pakistani designers. My trips to Pakistan were always too rushed and there was nothing credible available online. The size of the South Asian Diaspora in the UK alone is about 3 million, and there are approx. 8 million non-resident Pakistanis worldwide. I wanted to fill the gap in the market and offer a reliable, high-quality service."
With the unprecedented standing of TCS, Studio by TCS aspires to provide you with the same resolute assurance to excellence and customer service. Nevertheless, it is a haven of luxurious designers on just one click away. You name it, and they have you delivered it right at your doorstep wherever on the globe you are!
The website at present features sixteen designers and would be further escalating their offerings to take account of other carefully selected designers. This is a curated website and, whilst they want to offer as wide a range (in terms of categories as well as price points), they will only place quality products on the website.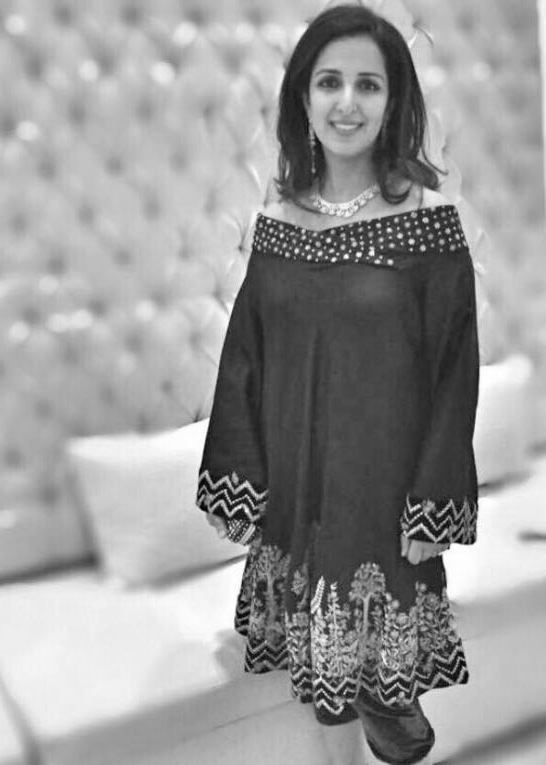 "We want to be as competitive price-wise as local Pakistani retail prices. Secondly, we are powered by the logistics strength of the TCS-UPS global alliance, which gives us an added advantage that most e-commerce platforms don't have. Lastly, we are catering to a global audience, so we aspire to the standard of any high-end international website" stated Saira when asked about the exclusivity of their online portal from the extant.
Their strategy to attract more shoppers is an overwhelming demand for Pakistani designers and high street fashion not just amongst Pakistanis, but amongst all South Asians. Saira further added, "Initially, we are focusing on getting word out that we are here. We are running a one-month free worldwide shipping campaign, starting February 6th and will run different promotions and campaigns from time to time."
Studio by TCS envisions being the website of choice for South Asian customers and fashion designers, as the administration would like designers to work intimately with them to help improve their systems and processes too. They foresee themselves to be a part of the Pakistani fashion industry's growth story and showcasing Pakistani Fashion and designers on international front.