It used to be utterly frustrating sometime back when you would have the perfect clothes for an occasion but struggled to find shoes. Anything available looked straight out of a wedding picture or looked like a sorry replica of a famous brand. It was rare that you would find a shoe to love.
Luckily, with a lot of retail boom and younger people joining the fashion sector, it is not the case anymore! One such brand that we have come to admire for their fun aesthetic and very good price points is HOBO by HUB, so when we were viewing Eid Collections, this young, urban, hip brand made it to our Eid Must have list.
As stylists we cant stress enough on the importance of shoes, the entire look can come crashing down if the footwear isn't right. So here are some pointers that will help you have fun with your shoes!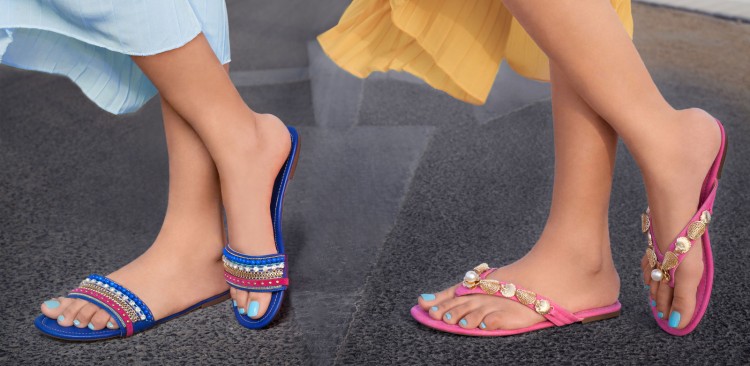 If you want heels, go for mid heels. The extra long stilettos are done for now and they are excruciatingly painful too.
Wear contrasting colors. If you have a solid color outfit, lets say blue, try on a pair of red sandals, or maybe yellow with black, or a neon with white. Matchy Matchy is a bit over done!
Go look for shoes first and then build your look around it. Break the norms and find that shoe you love and then settle for the dress!
Make a statement with bold embellishments like huge stones or pearls and some bling bling. if you give your entire look a good thought before buying anything you will realize its fun to let your shoes do all the talking!
To help you further here is a look at what HOBO has in store for Eid!