HSY is one of Pakistan's most prized designers. It is known for representing Pakistan at an international level unlike others. Therefore, it comes as no surprise that HSY collaborated with Harris Tweed to show his collection 'Shah' in Scotland. The HSY X Harris Tweed collaboration is definitely a welcome one. The collection will be showcased via a solo show on Nov 30, 2018 at Kelvingrove Art Gallery and Museum in Scotland.
From what we hear, the HSY X Harris Tweed collaboration is a collection of unique gowns. It features the best of Scottish textiles and Pakistani designs. Furthermore, it is refreshing to see that HSY has made a solid effort towards adding Pakistan to the international scene by ensuring that this showcase is for a cause.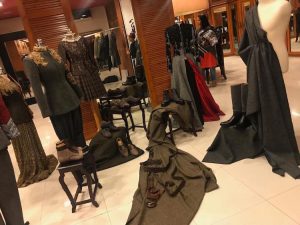 Speaking to SiddySays exclusively, HSY, said,
"At HSY, we are very excited to be presenting this new campaign which is more than just a collection to us. HSYxHarrisTweedHebrides collaboration is definitely a first for any Pakistani fashion brand and what makes it even more special is that both brands have weaved together for a cause."
Furthermore, he added, "The show as we understand is already sold out! It's an honor for us to represent Pakistan on a global stage yet again. And I would like to personally thank the UK Medical Aid to Pakistan for this initiative. And we hope raise both awareness funds for the deserving through this campaign."
As always, HSY is making Pakistan proud on the international arena.