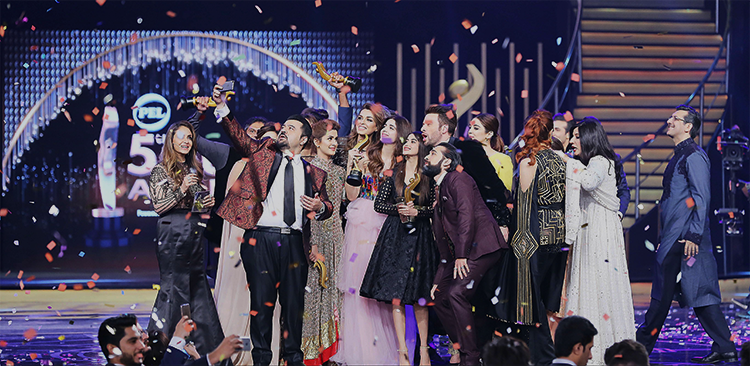 The never ending April festivities came to an end last with the much talked about Hum Awards. Even though Hum has the A list star power but the event in Lahore wasn't as starry as we would have thought. It could be since many celebrities have work commitments and can not travel to another city, which is sad really because everyone would have attended if the awards were in a place like Dubai, and we feel the industry needs to support each other more. Most of the celebs attending were either performing or nominated. However, some stars did shine brighter than the others on the red carpet.
We saw less obssession with international designers thank God, but the ones who carried them, further proved that a custom look is a custom look, and just wearing someone foreign is no measure of anything. So ladies please stop. We have listed our favs and not so favs from the event (we have deliberately not added the people we styled. Because who are we to say....)
2. Aisha Khan.
We love Aisha. She's fun, very witty, big hearted and immensely beautiful. However, the look given to her was completely boring and didn't do anything for her personality. Not showing skin can also be done in a very powerful way, but we feel it was a let down especially for a woman doing such powerful things on TV to wear some thing that didn't add to her persona.