We are loving Hum Tum right now. It is easily one of the most fun, light-hearted and entertaining shows on air right now. The show is doing a great job of combining comedy and subtle commentary on vital topics of conversation around us. The actors are doing a great job with their characters. The four leads are exceptional especially Ramsha Khan and Junaid Khan. The supporting cast is doing a fine job as well. Read onto find out what happened in the latest episode.
Qutubuddin(Adnan) says there's no fault in the proposal that came for Maha(Sarah). He thinks these are the kind of proposals that are going to come for Maha because she is divorced to which Neha(Ramsha) says that also happened because of their father. Ulfat, her mother played by Arjumand Rahim, slaps Neha over misbehaving with her father.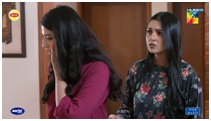 Daddu(M.Ahmed)defends his grand daughters in that moment and says its high time they realize that parents can make mistakes too and they should own up to them instead of blaming their children for them. A truly amazing moment.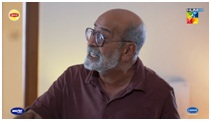 Adam finds out Neha stole the USB because she plans to leak the admission paper that Qutubuddin has prepared. He tells her to think of what will become of her father's reputation once word gets out that his paper was leaked. He tells her to think of his credibility and image that will forever be tarnished because of her. Once she realizes she's wrong, she returns the USB to Adam only to find out it was empty all along. He knew she would do something like that which is why he made a backup and deleted all the files from it.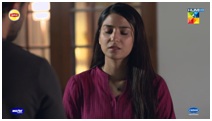 Neha urges Maha to raise her voice in front of their father for her rights or else she will keep getting insulted and slapped because of her.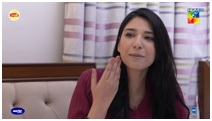 Sarmad's(Junaid)mother tells him his father is against his marriage with Maha because she is divorced. He tells her whatever happens, he will only marry Maha and no one else.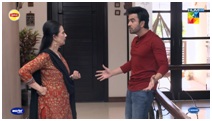 Neha and Adam take Maha to the hospital because she is sick. On the road, Neha gets harassed by two guys but Adam(Ahad)intervenes and shoos them away. We see a real protective side of Adam towards Neha which shows regardless of their banter, the two don't really hate each other. This was a nice development between the two and we hope this will lead to something romantic between the two.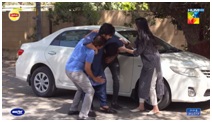 Sarmad gets worried when he hears Maha is in the hospital. He immediately leaves for the hospital to make sure she is okay.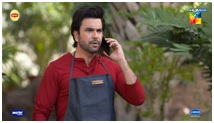 To find out what happens next, keep watching Hum Tum at 9 pm on Hum TV Network and watch this space for more reviews.