Today's episode of Hum Tum was such an entertaining one. It showed us Neha's relentlessness. We learned how she does not accept defeat and doesn't settle down until she has won. Ramsha Khan is killing it as Neha(Ramsha). She is feisty, incredibly sarcastic and petty in the best way possible.
Also, Junaid Khan's Sarmad is such a sweetheart. He has never played a role as simple and loving as Sarmad. He always diffuses the tension and is always mediating between fights. Continue reading to find out what happened in the latest episode of Hum Tum.
Neha remains locked in her room. She doesn't even let Maha(Sarah)and Sasha(Anoosha) in who have to spend the night on couches.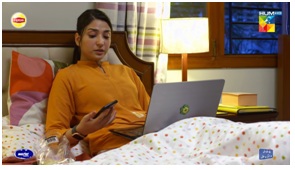 While Adam(Ahad) is dancing over beating Neha in the viva, Neha records him on her cellphone.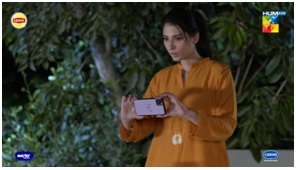 The next day, she asks her father to conduct a surprise viva right there in their house so that it can be proved she is better and more intelligent than Adam. Qutubuddin(Adnan) reluctantly agrees. Both the families gather at one place for the surprise test in which Neha answers every question correctly and beats Adam. She then gloats about it in front of him and everyone else.

Just when the test was about to begin, Sarmad(Junaid) asks Maha(Sarah) about her burned hand. Before they can talk, they are interrupted by Sarmad's sister. He tells her you always make an entrance at the wrong time. His awkwardness is so relatable and funny.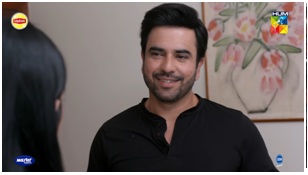 After his defeat, Adam starts punching his pillow but Sarmad tells him to not worry about it since for everyone in the university, Adam is the clear winner. This puts him at ease.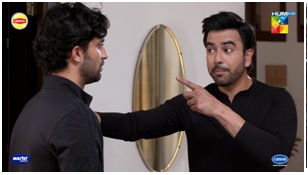 Neha asks Sasha to hack Professor Jabir's(Saifi) ID so she can put up a status about hers being the top scorer in the viva from his account. She does this after Maha tells her that in everyone's eyes, Adam is the real winner.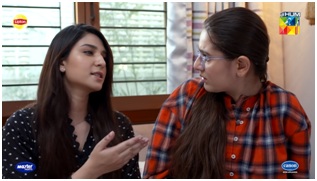 Sarmad's father asks him for Rs. 500,000 for a business for which he needs to go to Dubai. He tells him he needs to buy a bike for Adam because he doesn't have any other means of transport. Being a good, he then agrees to arrange the money for him even though nothing good will come out of it and its all money down the drain.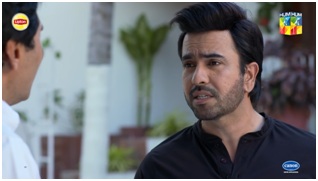 Hum Tum is an entertaining ride through and through. From the looks of it, the show will continue to be that way till the very end. To find out what happens next, keep watching Hum Tum at 9 pm on Hum TV Network and watch this space for more reviews.