Almost 10 Rozas down and 20 to go, the spirits are high even under the blazing, unforgiving sun. As the heat goes up, the energy to drag oneself to the boiling kitchen goes down and tendency to look for Iftar options out of home, increases.
While this can be taxing on the pocket, more often than not the Iftaris at eateries are disappointing owing to the crazy rush, the lack of taste and the general hulabulu at Iftar time. However we went out searching for the best Iftars that come under 1500 per person that wont give you a serious dent, and satisfy the thirst and hunger pangs.
Salt n' Pepper Village
The traditional Salt n' Pepper Village Iftar cum dinner, with live cooking and a wide range of desi cuisine is priced at 1395 + tax. The variety is phenomenal and you might leave disappointed that you couldn't try everything!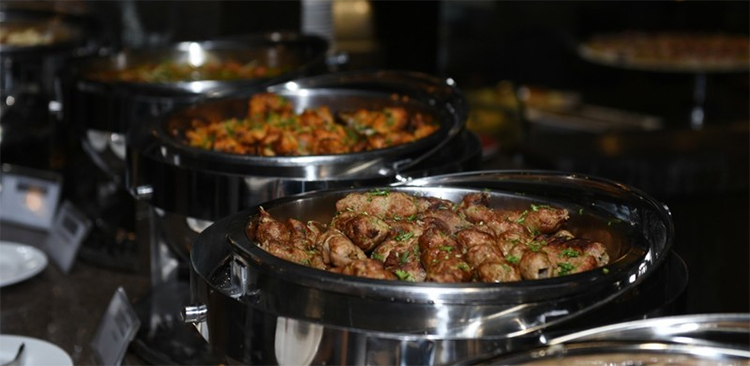 NANDO'S
Our favorite Peri Peri place is perfect for Iftar because A. Its meat and B. Its delicious meat. On offer are the quick and convenient Ramzan Sharing Platters for 2, 4, 6 and 8 starting at Rs.750+GST/head, and look something like this:
2 quarter chickens, 2 garlic bread, 1 peri bites, 1 peri chips, 1 spice rice & 2 bottomless drinks.
4 quarter chicken, 1 red pepper dip, 2 garlic bread, 1 peri bites, 2 peri chips, 2 spice rice & 4 bottomless drinks.
6 quarter chickens, 1 red pepper dip with pita, 2 garlic bread, 2 peri bites, 3 peri chips, 3 spicy rice and bottomless drinks.
8 quarter chickens, 2 red pepper dips with pita, 4 garlic bread, 2 peri bites, 4 peri chips, 4 spicy rice and bottomless drinks.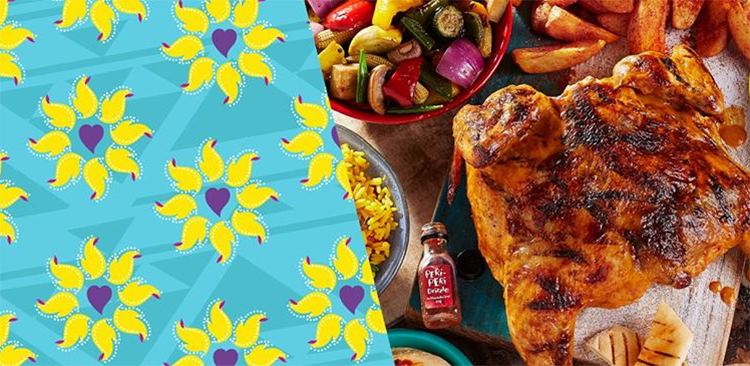 BOMBAY CHOWPATTY 
For those who like their Chaats for Iftar, Bombay Chowpatty never disappoints! A variety of Chaats, and desi paratha rools and BBQ the place is great for a n Iftar Meal only for Rs. 1099+
The assortment includes: falsa juice, rooh afza, fruit chaat, dahi bhally, assorted pakoras, burgers, sandwiches, mini samosas, spring rolls, crispy fried wings
Note: This is followed by a 12 dish huge dinner with a lot of BBQ, gravy, chinese and dessert options which you need to see to believe!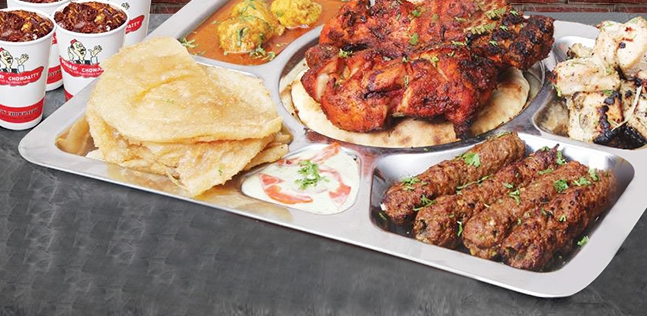 CAFE LATCH
Feel more like Café food, then head on to Café Latch in Mall 94 Gulberg, Lahore for their Iftar platter offering your favorite prawns, chicken tenders, tempura potato, almond dates samosa and pakoras with fresh lime, lemonade and margarita.
And after all that you have the option to choose one entrée from the main course just for Rs. 105o+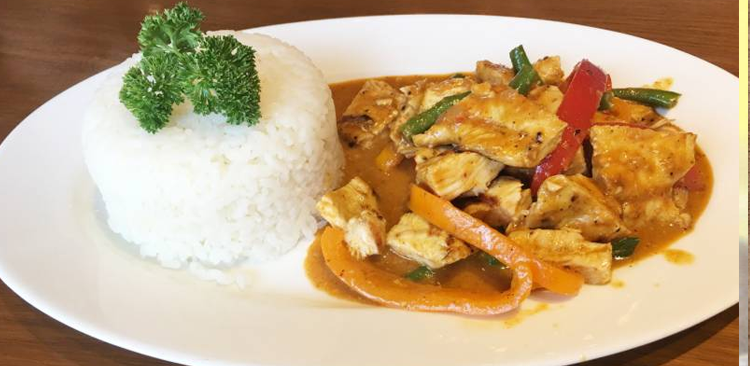 CITY CAFÉ & GRILL 
The new kid on the block in Lahore, this place is making waves for delectable food and a great ambiance, check out their Iftar and dinner buffet only for 895+
Iftar Corner
Almond date, dahi bhalay, fruit chaat, fried wings, samosa, vegetable pakora,
Main course
Chicken namkeen boti, chicken cheese kabab, chicken masal biryani/ kabuli pulao, Bombay mutton/mutton khara masala,  chicken karahi/ chicken jalfrazi, mix dall, sauteed vegetable, chicken cashewnut/chicken chilli onion, egg fried rice, chicken chowmien, mini beef steak, spicy fettuccine pasta, penne pasta.
Desserts/salads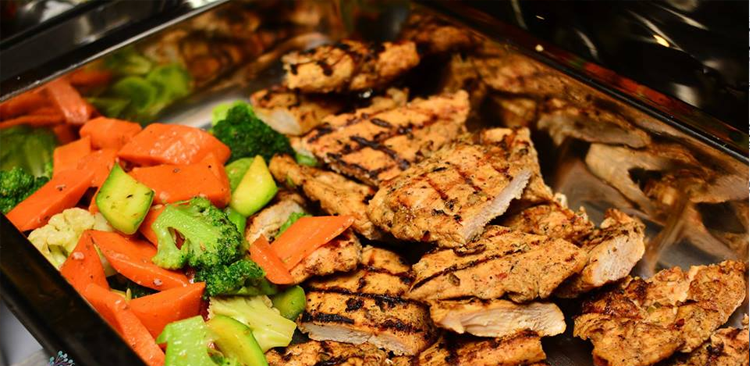 MANDARIN KITCHEN 
Although new, Mandarin Kitchen has won over our taste buds with its Oriental Fusion Cuisine. Situated in Z block defence Lahore, they offer a Ramzan Platter and a complimentary Iftari on offer for Rs. 1395+
The platter incudes Prawn Tempura & Spring Rolls to start, a mix of your favorite Asian & Chinese classics served with Noodles & all-you-can-eat Rice for the Main Course, Tea & Seasonal Desserts to Finish! Sounds like a plan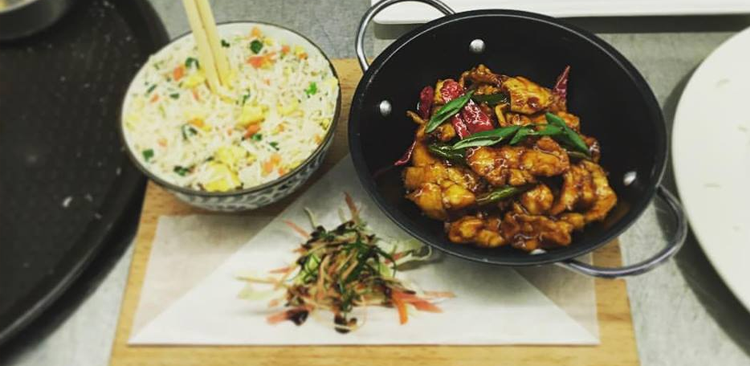 Bufflo Wings and Rings
If you have a big appetite and love fast food this place on MM Alam Road, Lahore is for you. It will fill you up and make you want more and the Iftar deals are amazing.
Iftar Platter Deal 999 +
Dates fruit salad, cole slaw or salad, lemonade or milk shaake, burger or quesadilla, fries, 4 wings soft drink, dessert,
Iftar for 1: 499+
Dates, lemomade, 10 wings or burger or quesadilla, fries, fruit salad, soft drink,
Iftar for 2: 999+
Dates, lemonade, 2 burgers (chicken or beef) or Quesadillas or 20 wings, fries and fruit salad
Iftar for 3: 1499+
Dates, lemonade, 3 burgers (chicken or beef) or 3 quesadillas or 30 wings, fries, fruit salad, 3 tenders and soft drinks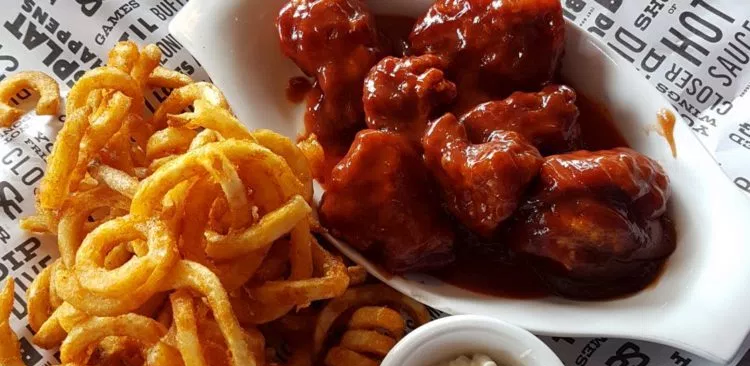 OPIUM
For Thai and Chinese cravings Opium in Gulberg, Lahore is the place to be. A wide variety for dinner and iftar only for Rs. 1499+
Iftar items:
Fruit juice /  fresh lime, fried crispy chicken wings, fried wontons, dhaka chicken, chicken cold sandwhiches, mini samosa, fruit chat, chana chat, dates,
Dinner Items:
Salads
Vegetable chicken, kung pao chicken, green curry chicken, Thai lemongrass & chili prawns, Chinese sweet & sour fish, stewed vegetables, black mushrooms chili rice, egg fried rice, thai basil chicken noodles
Desserts
Oreo crunch, bread pudding, chocolate cake, creme caramel, fruit trifle, apple crumble
Cold drinks, tea and green tea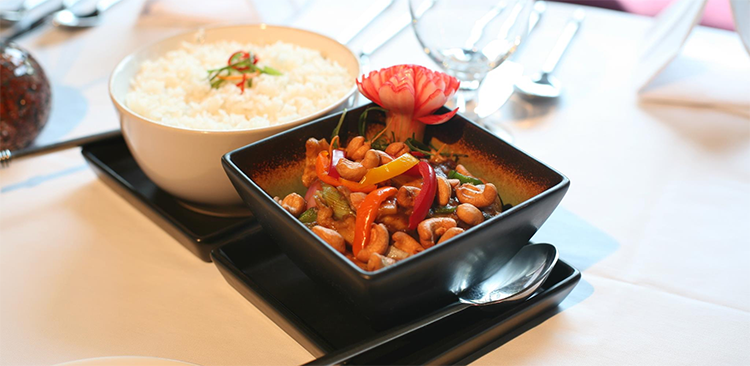 Burger King
Fast Forward to Fast food Iftar, if your metabolism can handle it. BK is economical and fresh offering various deals!
BK Deal for 2 Rs. 699+
1 Long Chicken Burger
1 Tender Grill Crisp Burger
2 Apple Pies
2 Drinks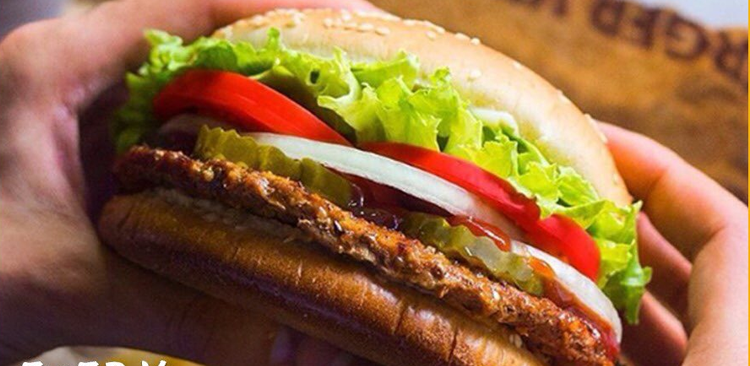 BK Deal for 4 Rs. 1399+
1 Long Chicken Burger
1 Spicy Tender Crisp Burger
1 Fiery Crispy Chicken Burger
1 Chick' N Crisp Burger
2 Apple Pies
1.5 Litre Drink
KFC
Finger Lickin good it is, and nothing can replace the flavor of the original KFC! They do have some good sharing deals, that we feel could fit well with people who want different things at Iftar (that Zinger is mine though!)
Deal for 2: 695+
2 Zinger Burgers,
2 regular fries
2 regular drinks
Deal for 4: 1395+
2 Value Burgers
2 Zinger Burgers
4 Chicken Pieces
2 Dinner Rolls
1 Pepsi
4 Day fresh Flavored milk