It is good to see how actors don't shy away from experimenting and taking up challenging, roles. One such actor is Farhan Saeed who is on a mission to showcase his versatility as an actor. HUM TVs' latest offering Jhok Sarkar has been introduced with a lot of fanfare. The star attraction is Farhan Saeed who returns to the TV screen after the massive success of Mere Humsafar. Bankrolled by MD Productions Jhok Sarkar is written by Hashim Nadeem and directed by Saife Hassan. After a grand first episode, let's analyze the proceeding of episode 2.
ASP Arsalan Gets Posted At Jhok Sial
Despite being a topper of his batch, Arsalan (Farhan Saeed) gets posted in the remote area of Jhok Sial where lawlessness is at its peak. This has resulted due to the infinite recommendations by ministers, MNAs and political elites. His family is surprised as they were expecting him to be posted at the headquarter. Especially his father who has been a retired police officer feels that people hailing from the lower middle class are subjected to such treatment. However, Arsalan being a diligent officer accepts this opportunity with open arms. He further assures his seniors that he will do his level best to adjust.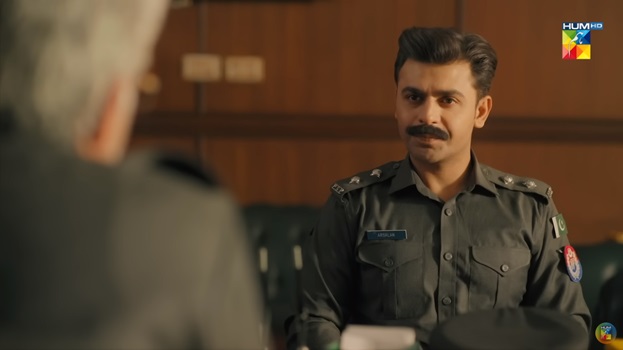 ASP Arsalan Gets Plum Offers
Arsalan's love interest Lubna asks him to meet his father played by (Saife Hassan) on an urgent notice. The latter's father is an established businessman and isn't too pleased with Arsalan's posting in Jhok Sial. He offers him that he can pull the strings at the top management and get him posted at the headquarters. Also, he wants his daughter to live separately in a big house that he will gift them after the wedding. Arsalan however makes it very clear that his family and duty are above all.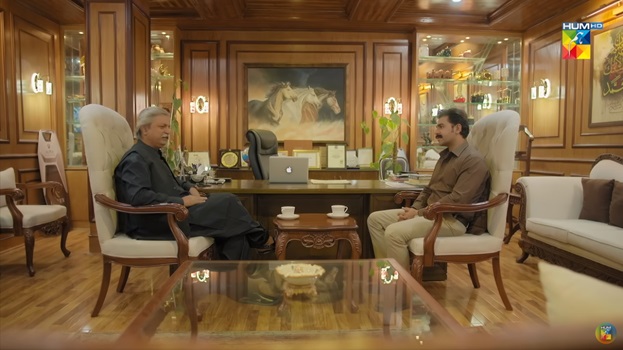 ASP Arsalan Won't Become A Ghar-damaad
After the intense meeting, Lubna wants to know the reason behind Arsalan's refusal. On the contrary, Arsalan doesn't want Lubna's father to plan his career. He tells him that posting in a police officer's career is a normal thing. He is a self-made person and doesn't want any favors in his life. He wants that she should accept him the way he is. if they aren't happy with each other, these materialistic things like bank balance, money, car, and status will do no good to their relationship. For Arsalan, Lubna's presence is his biggest luxury.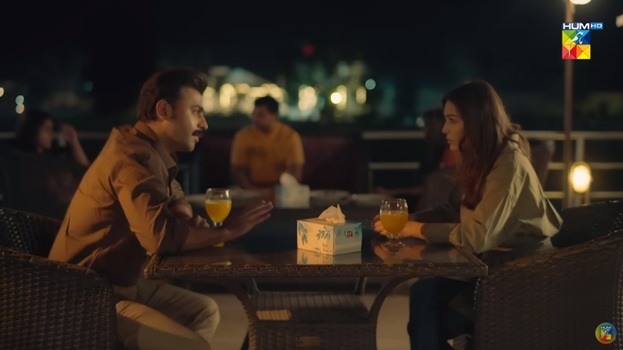 SiddySays Thinks
Farhan Saeed as ASP Arsalan sets the pace and bar high for an intriguing watch ahead. We have seen him before in light-hearted roles but in Jhok Sarkar he stands out. The way he gets into the skin of his character is seen to be believed. The way he carries himself and delivers his dialogues with in a subtle way shows that he is one of the finest actors today. Every relationship in his life has a special place. The heroic, brave and sincere character will win over the audience, once he takes on the feudal lords of Jhok Sial.
 Watch the 2nd episode of Jhok Sarkar here