There has always been a dearth of period television shows in Pakistan. Barring a few exceptions, our writers and show runners have never made an effort to bring our history and our country's past struggles on our television screens. It looks like that's about to change with Wahaj Ali's new drama serial "Jo Bichar Gaye" which aired its first episode today. The show is an intense drama and has elements of riot, rebellion and revolt in it which are prominent in every show that is based on a historical narrative. Jo Bichar Gaye is an adaptation of author Col Z. I. Farrukh's autobiographical novel which tells the story of the 1971 Indo-Pak War, including the Fall of Dhaka (East Pakistan).
The show features a star cast that is headlined by the outstanding Wahaj Ali along with strong performers such as Maya Ali, Nadia Jamil, Adnan Jaffar, Talha Chahour among others. The show has been written by Ali Moeen and directed by Haissam Hussain.
Farrukh arrives in Dhaka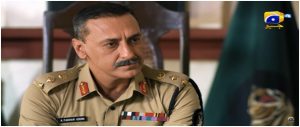 Farrukh (TalhaChahour) travels from Pakistan to Dhaka where he reports for duty at the cantonment center is. He is instructed to join the intelligence division by his superior.
Sonia and Rumi have dissimilar but strong opinions
Rumi (Wahaj Ali) is a young, hot-headed Bengali activist who is highly critical of Pakistan and its treatment of Bengalis. He compels the students at the Dhaka University to join movements that would give Bengal independence. Sonia (Maya Ali), whose family is friends with Rumi, doesn't agree with him and says the country has already gotten independence. It is clear that the two don't see eye to eye on their political views which leads to a lot of friction between them. They often end up arguing with each other.
This is evident when Rumi is having dinner with Sonia's family and the two start arguing again. She thinks he is instigating Bengalis which could lead to unrest in the country.
Rumi is affectionate towards Sonia
It is also clear that there's something between the two but they are always on the opposite ends of the field because of Rumi's extremist ways and Maya's disagreement towards them.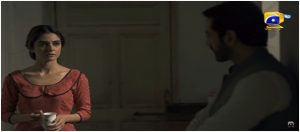 Farrukh can sense the upcoming storm
According to his finding and intelligence reports, there is going to be a mutiny which will be caused by the Bengalis. His seniors tell him nothing of that sort will happen.

Farrukh and Sonia meet for the first time
Farrukh comes to Dhaka University to attend a function. Before that, he bumps into Sonia and is mesmerized by her. His eyes remain fixated on her during the entire performance.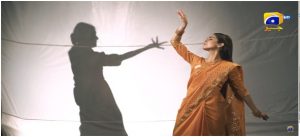 Rumi riles up the students
At the end of the event, Rumi walks on stage and delivers a speech of the mistreatment faced by Bengalis at the hands of Pakistan and its people. He instigates them to fight for their independence.
Our Verdict
Fans are excited to see Wahaj and Maya come together on screen for the first time. It is also a change of scenery for Wahaj who has only been a part of romantic dramas and family soaps before this. And by the looks of it, he is going to crush it and we can't to watch what happens next. To find out, watch this space for more reviews and keep watching Jo Bichar Gaye on Sundays at 8 pm on Geo TV.
You can watch ep of Jo Bichar Gaye here