18 years, really? I remember my first ever suit from Khaadi. It was a ferozi hand woven three piece of luxury. I wore it with pride as a young girl, saying its Khaadi. 18 years later, its still my go to place when I need something for a 'Susrali' event.
Not only has Khaadi kept its aesthetic intact, but also they have continued to inspire other brands that are still trying to be Khaadi. Adding pret lines, home assortment and what not Khaadi has gone from strength to strength in all these years.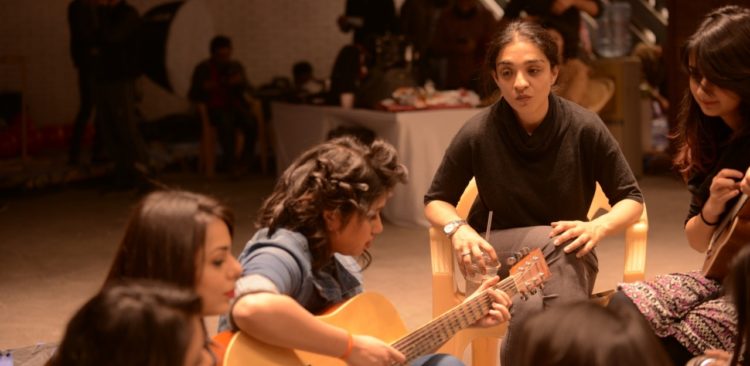 I especially love the way they are celebrating their 18th birthday, with this special song that's about empowerment. It starts with the tune of "Happy birthday to you" played on ukulele and guitar.
Choo Liya Aasman by All Girl Band is all about enthusiasm, passion and positivity, and this All Girl Band is embodiment of all these things. The instruments are being played by the girls themselves and not just a guitar, but also unconventional western instruments like ukulele, violin and drums to the eastern ones like Harmonium, Sitar and Tabla (which is not a piece of cake). The song is very well composed it has a great melody and a well-balanced fusion of western and eastern instruments.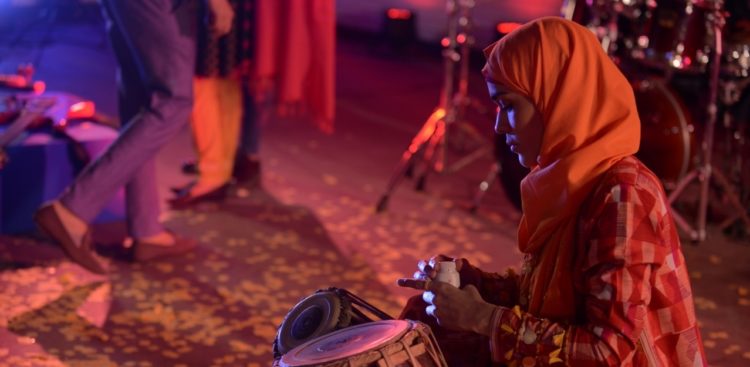 The video is shot in a Factory where men are seen working on the classic khadi machines, breaking stereotypes of factory images. Beautifully shot, the video is all about light and dark colors and empowerment.
If you haven't already, please have a look and enjoy celebrating 18 years of brilliance that is Khaadi!