Qasim Ali Mureed (director) brings out an unusual sensitivity that is often lost in dramas loosely based on real-life characters. His recent outing MeriShehzadi airing on HUM TV deserves standing applause for bringing out a multi-layered performance from its lead protagonist UrwaHocane. Halfway down, the drama serial written byZanajabeelAsim Shah continues to entertain viewers with ample intrigue, twist and turns. This week's episode 14 kept the momentum going with some major jaw-dropping revelations.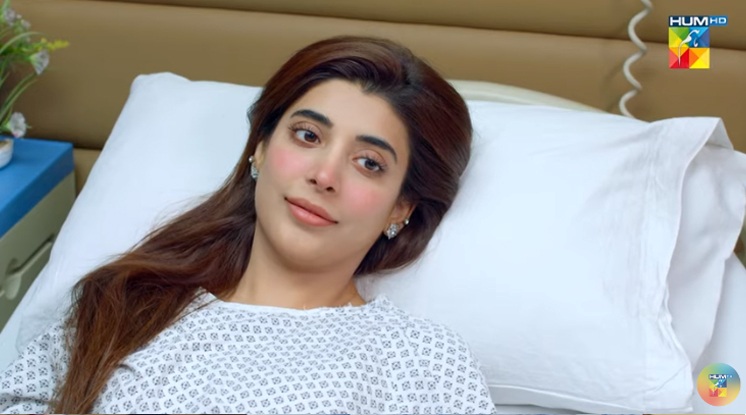 DANIA EMBRACES MOTHERHOOD
Dania (UrwaHocane) gives birth to twin boys, Shehroz (Ali Rehman) returns from his foreign tour. He is a happy father, and the entire family gets together and celebrates this big moment in grand style. Unfortunately, the Aqiqiah is ruined yet again by a set of leaked photographs of Shehroz withhis first wife Cam (Sonia Mishal). The pictures spread like wildfire and Dania is in disbelief. She questions her husband as to why has he re-opened this chapter again. She tells him that she cannot share her husband with anyone. Shehroz with his insensitive nature tries to calm down Dania and asks her to happily pose for the cameras.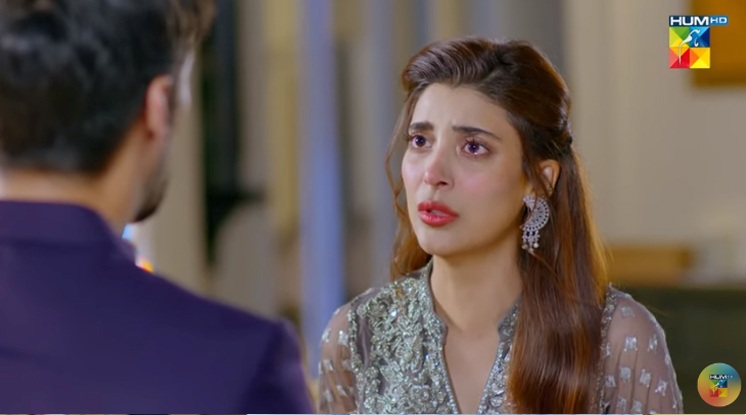 DANIA REFUSES TO BOW DOWN
Dania won't sit quietly this time and wants to settle this matter once and for all. On the contrary, Shahana (AtiqaOdho) very easily blames her for being middle-class and regressive. She tells her to keep her personal and political matters separate. Nobody in the family supports Dania, not even her father Salahuddin (Nauman Masood). She asks Shehroz to divorce Cam, but he refuses to do so. Dania leaves the house with an ultimatum that she will only return when Cam will be completely get out of his life.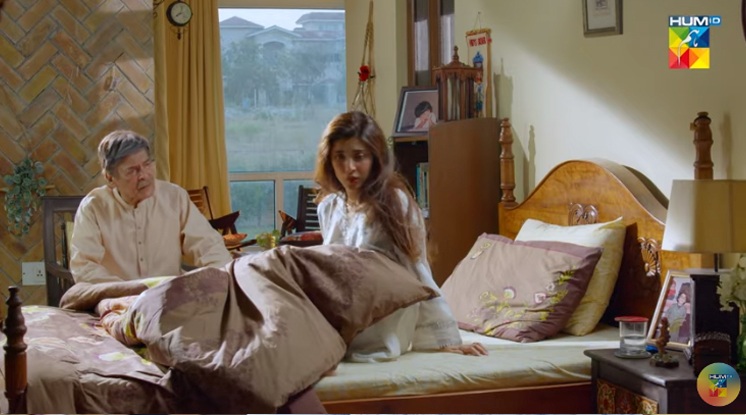 DANIA COLLAPSES AND SANAULLAH BACKS HER UP
Dania arrives at Sanaullah (Qavi Khan) place and suddenly collapses. She recovers soon but misses her newborn. Her grandfather backs her up with love and support. He recalls all of what his deceased wife said about Salauddin that he would never protect and do any goodto her daughter. Like Dania, Sanaullah too is furious this time, he tells Dania to stick to her decision of punishing Shehroz.
DANIA TARGETS SHAHROZE TO SEEK JUSTICE
Sanaullah meets the party chairman and informs him about the situation in detail. He exposes Shehroz's cunning acts of how he pressurizes and feels insecure from Dania. Some inside sources get this meet-up news to Shahana, she calls Shehroz and informs her about the matter. The latter refuses to leave Cam as he is deeply in love with her. Shahana warns his son that they will lose their political career and social standing all because of Cam. Adding more to the horror, the party chairman visits their place and gives a clear warning that they shouldn't underestimate the power of Dania as the entire nation loves her. Dania's one press conference will put curtains on their political careers.
SIDDYSAYS THINKS
Urwa Hocane's transition from an innocent girl to a headstrong woman deserves brownie points. Allow UrwaHocane to steal the show, she delivers her career best so far without getting melodramatic. With complete command, terrific technique and the right amount of poise, Urwa gives Dania an extra dimension. Episode 14 was Urwa's show all the way and she handled the delicate sequences with great sensitivity. The narrative leaped in terms of pacing and there wasn't a single dull moment in the proceedings. MeriShehzadi rests on the shoulders of Hocane and she goes all out to make Dania's strength and fears believable on screen.