After a decade too long of wait for the fans, Noori is back with their album 'Begum Gul Bakoli Sarfarosh'.
Launching the album in Lahore, Karachi and Islamabad through a personalized signing in all these cities and very fun meet and greet with fans-Noori reminded us how they do things differently and why they remain the most loved band in Pakistan.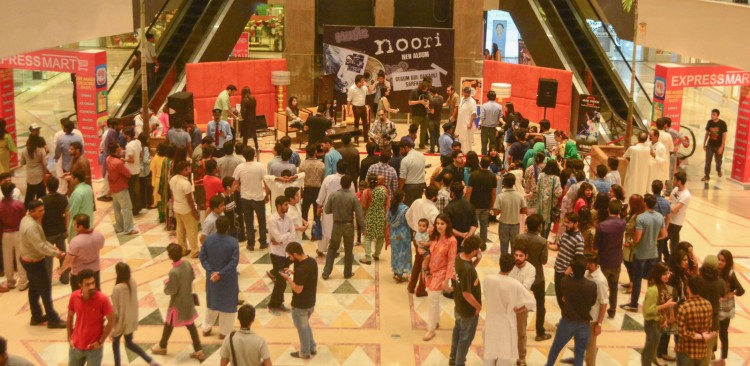 We caught with Ali Hamza and Ali Noor to take a quick flavor of the passion and inspiration behind the album:
1. What took Noori 10 years to come out with an album?
The album took ten years because honestly we were a bit disillusioned and lazy. We were not sure how to proceed as the Pakistani music had become very barren and we were still doing well as a band, so we were in s strange spot where we couldn't get clarity on whether to  pursue music with full force in Pakistan, where people had stopped working on albums or making music videos, as was the norm back in the day when we started.
Also, we were not sure about the choice of songs in this album as they were written even befor "suno k main hon" and "Pile Pati" so it had been some time, which is why  we were not sure whether to shelve it or realize it.
2. Tell us more about the trilogy the album is a part of.
The trilogy is essentially the growth of a person from being extremely naïve– In the first part he was thinking that he can change the world and fix everything wrong around him.
The second part was about the same guy  growing up and realizing that a lot of things are just not possible and loses heart.
The third album is all about realizing that one cannot give up and must try to find solution. The best solutions are long term and mostly revolve around what an individual can change in himself and consequently change around him.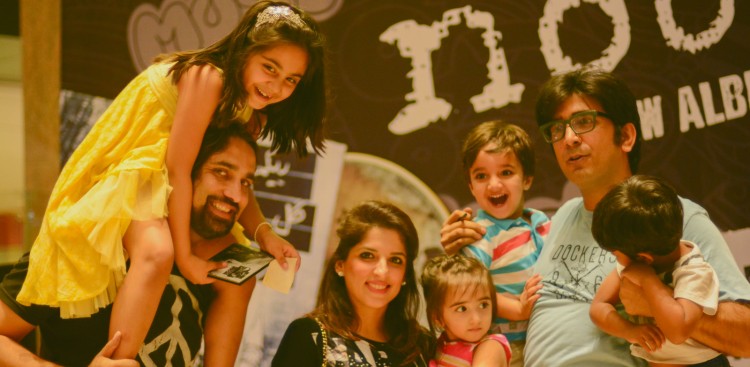 3. 10 years is a long time and your songs have a socio-political flavor…how much has changed in these 10 years and did that affect your work?
This album was conceived before any of the others. It has the first song we ever wrote, even before 'Suno kay mein hoon', so it was many many years ago. Especially the past 10 years have been, socio politically a roller coaster. The whole landscape, social and political has changed and in the final stage of making the album we realized that almost anything and everything we grew up believing k 'iss mulk ma aisa  hoga' had completely changed. However we also saw hope in the message of the album that is relevant for today–that we can start fresh and that is what these songs are about.
4. What do you feel about the music industry…is there a revival brewing? What do we need to revive it?
To be very honest, when this whole process was starting we thought we were looking at the potential revival of the music industry, but after realizing this album and getting feedback from the people we have come to realize that it is much bigger than the music industry. We are not just looking at the revival of the music industry, but the revival of the youth of Pakistan. They will re examine and analyze what time they belong to and what is needed to change, and we think that  if music becomes one of the catalysts of change then we are looking at the birth of a new music industry.
5. Are we going to see more of Noori on stage?
Hell Yeah!! A WHOLE lot of Noori on stage. Now that we have tried out these songs on a small scale and we have realized that all 9 songs have just blown people away –we are all set to play them live and kick some major live a**.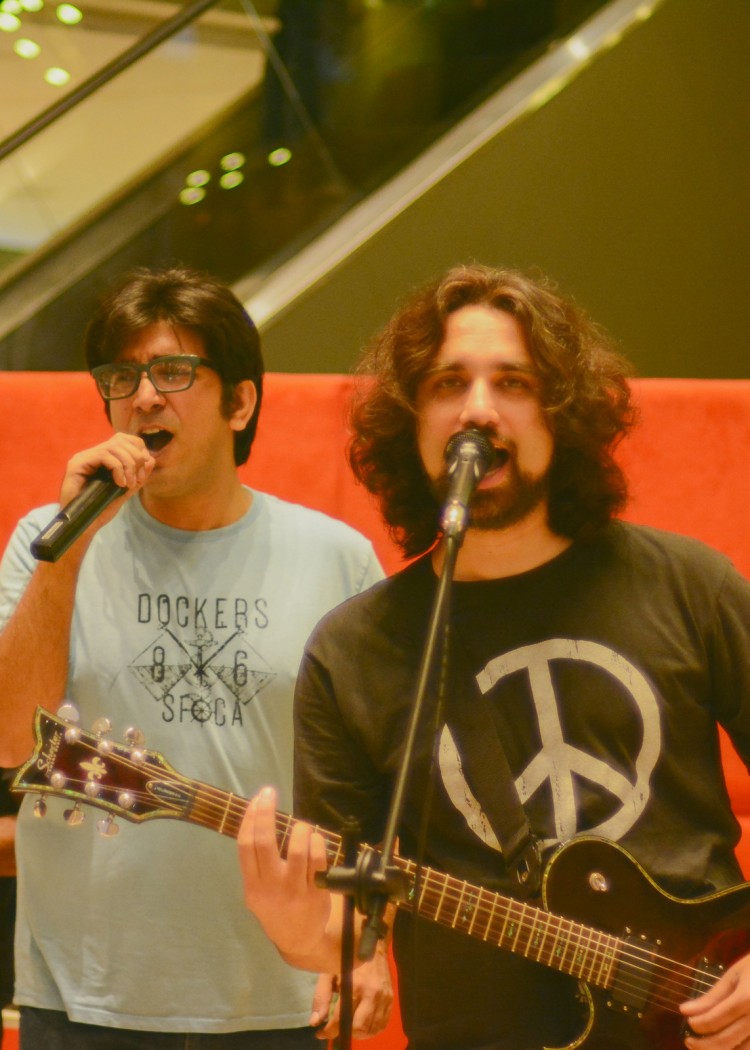 6. What are your personal favorite tracks from the album and why?
It's too soon to decide that. We just got done with the album and taking a breather. We will start listening to the album after we take a few days off and after a few performances we can determine which songs are our individual favorites.
The album is available for streaming exclusively on  Patari