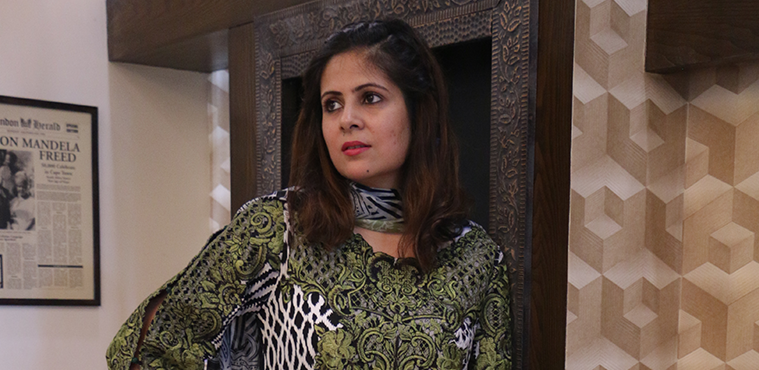 As a working woman, mom, stylist, there are many things I consider when I choose to wear something. The aesthetic it carries, the environment I am going in, the time of day I am wearing something, how my hair is looking and so on.
It is crucial to dress according to your personality, body and occasion. Here are three looks I styled for myself with Shahbano lawn for three different times of day. Since I am minimalist by nature, and I do like to mix things up, I chose three prints, how they are to be stitched and when they are to be worn. Hope you like them.
Evening Look
My evening look is more bold in color, print and design. I am all for monochrome, but what makes this look more interesting is the use of single green color in embroidery on neck and sleeves and very minimal print on trouser. It is a very well balanced outfit, which is perfect for family dinners. I love the fringe details on the hem and very subtle detailing on sleeves with buttons. Open hair with a side braid and simple heels and you are good to go. What I really like about this outfit is that even though it is printed lawn, the print is very different from what we see on almost all lawns nowadays. A bit of geometrics is fun, no?