Porsche Pakistan recently invited team SiddySays to take a test ride in their latest SUV; Cayenne S E Hybrid. Let us tell you, we just loved it. Porsche Pakistan is located near the airport in a secluded compound but the showroom was beautiful featuring a selection of cars that can simply blow you away.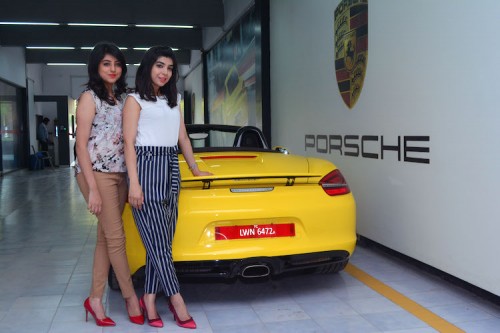 The new Porsche Cayenne S E Hybrid is the third plug-in hybrid offered by the automobile giant and the first plug-in, high-end SUV in the world. Porsche is also currently the only company globally to offer three different types of plug-in vehicles; the Panamera S E-Hybrid and the 918 Spyder, bringing the expert manufacturers to the front of the plug-in hybrid race.
For those of you who don't know, hybrid cars are becoming increasingly popular because of their economic and environmental benefits. Such vehicles usually combine two or more power sources and the result is a stable and fuel-efficient piece of technology that provides a glimpse to the future of automobiles. Conventional hybrids usually charge their electric motors during driving and then allow drivers to utilize both the regular engine and the electric motor together or use either engine.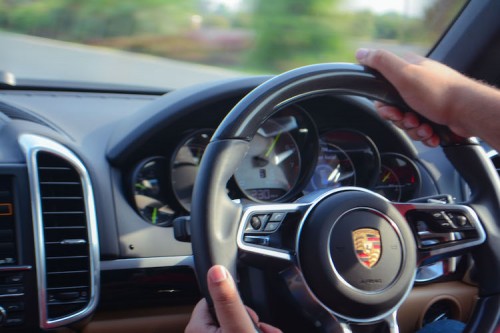 However, plug-ins are a far more appealing option. Why you ask? Well, plug-ins have bigger batteries that can be charged while driving but also through a conventional power outlet which can be done easily at home before setting out on a journey. This function allows for greater travel time on the electric engine all the while producing no local emissions. Hard-core car lovers find this option an amazing feature.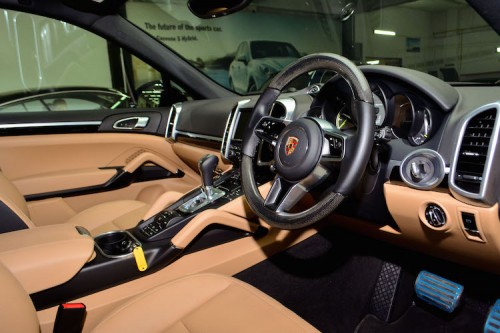 The Cayenne S E-Hybrid (plug-in) is packed with handy features and great mechanics that do not fail to impress. Based on full hybrid architecture with a powerful 10.8 kWh li-ion battery that can be charged in approximately 2.7 hours, the Cayenne can easily cover 18 to 36 kilometers on a full charge. This means that making most daily journeys is possible on pure electricity, without any local emissions. The electric motor is a powerhouse in itself, with a horsepower of 95 and top speed of up to 125 km/hr.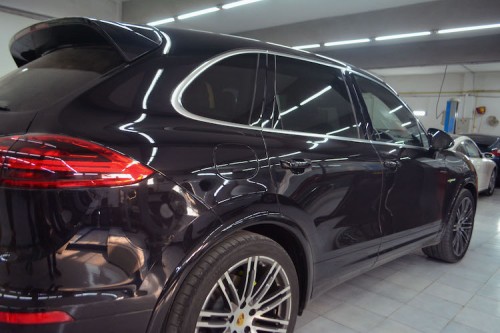 On the other hand, the Cayenne boasts a massive 3.0 liter V6 engine that only consumes 3.4 liters of fuel per 100 km, with carbon emissions of only 79g/km. Engaging the fuel engine or both engines together brings the speed up phenomenally with a top speed of 243 km/hr, total torque of 590 Nm, and total horsepower of 416. What stands out more is that this car also operates as a sports car. Yup, you heard us right. This is a car that definitely combines luxury with performance. The Porsche Cayenne S E Hybrid is priced at north of PKR 20 Million.