Honestly, with the clutter of all local high street brands, and almost everyone churning out the same stuff, raiding stores and finding things we love becomes, hard.
I had previously seen a lot of stuff from BTW Pakistan, they had launched the brand last year with a catchy name, campaign and much fanfare, and I was impressed with all I saw, however the store raid was so much fun, I actually had a hard time choosing my top favorites.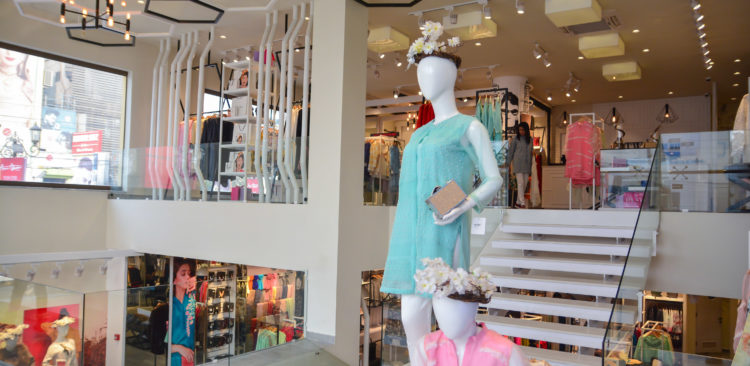 If you have seen the store, you know what I mean when I say this is a very well laid out space. Spacious, clean lines, clutter free and well stocked! You know what you will find where starting from the first floor where the formals are stacked. A good collection of lace, chiffon, georgettes and jacquard, the store has a complete range of party wear tunics and lowers that can be paired together for a formal event.
The ground floor is all about pret. Denim tops, statement sleeves, cool scarves, chunky accessories, clutches, bags, the works. Its THE place to shop for all ages, budgets and sizes. If they had shoes, there would be no reason to leave without a complete look.
What I loved was the fact that the brand had incorporated trends without going OTT, and it was refreshing to see stuff other than digital printed shirts (death be to those!!)
The stand out for me was the variety of clutches and bags, they were in all colors shapes and sizes. A fantastic assortment for any time of day or occasion.
BTW…you guys rock!