Sajal Ali is a star par excellence when it comes to her acting and style. We, at SiddySays, are huge fans! When we got to know that Sajal will be in the upcoming play Aangan, the TV serial became an immediate sell! Aangan is a drama based on the novel by the famous Khadija Mastoor. It is a period drama that has just premiered on Dec 20, 2018. The drama has been produced by the fantastic Momina Duraid Productions for HUM TV and written by Mustafa Afridi.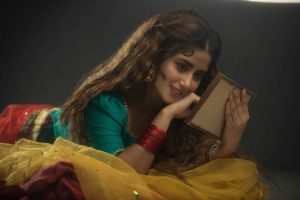 The story is set in 1940s. It highlights the epic tale of Muzaffar Ali Khan's family and their journey from riches to rags. Rash and short-sighted decisions, family feuds, changing cultural values and clashing political ideologies divide the family even before the division of the subcontinent.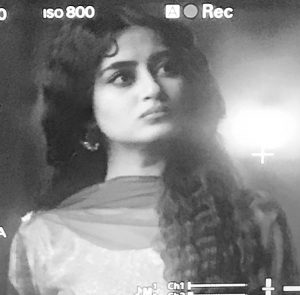 The play boasts a stellar cast including Abid Ali, Ahsan Khan, Mawra Hussain, Sajal Ali, Ahad Raza Mir, Sonya Hussayn, Hira Salman, Omair Tahir Rana, Hasan Noman Qureshi, Madiha Rizvi, Mahjabeen Beena Masroor, Mustafa Bilal, Nargis Bhatti, Zaib Rehman, Shumaail Khan, Uzma Baig and Ali Rizvi among others. It will air every Thursday at 8:00 pm.
Here are the reason why we are excited to see Sajal as Chammi in Aangan: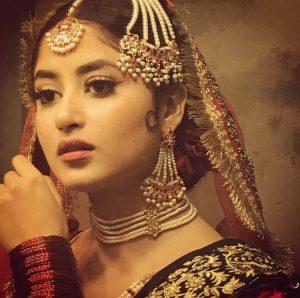 The Acting
This one is a no-brainer! We are super excited to see a stellar performance by Sajal Ali in Aangan as Chammi. Her love triangle with actors Ahad Raza Mir (Jameel) and Mawra Hocane (Aaliya) will be sure to keep every one on the edge of their seats. 
The Vintage Style
Because the drama is set in 1940s that means we get to see Sajal in some stunning fashion statements of the 40s. We saw some incredible pictures of the actress and OMG! Her black and white retro look is to die for! We can't wait to see some more vintage glam on her.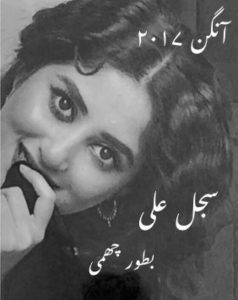 The Cast
Sajal cast along side a stellar cast is a sure sell for us. But let's be real; who doesn't want to see the dapper Ahad Raza Mir and the ever-gorgeous Sajal on the screen together?! They are a match made in heaven!