Girls day out is our favourite idea to have fun. Is there anything better than spending time with your bestie to talk out about your lives over a cup of coffee and a few good pictures to save the memories? We think not! But would it not be a huge disaster if your phone were to give up on you! And that is exactly what happened with Hareem Farooq when we met up for a girls hang out at the Artists Colony in Karachi. Luckily for us, our Huawei Mate 20 Pro was around and saved the day!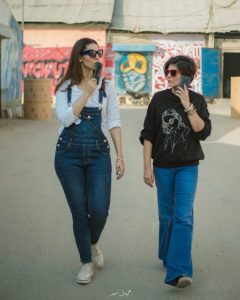 The Huawei Mate 20 Pro not only has that coveted camera but also a feature that we are in love with called the reverse charge. Huawei Mate 20 Pro is the first phone to support wireless reverse charging. If you aren't sure what that means — reverse charging is a way that cellphones can recharge their battery using another. Isn't that simply incredible? The Huawei share is definitely one of the coolest features we have seen in cellphones.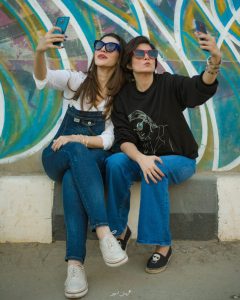 Not just that but the front camera on the Huawei Mate 20 Pro is a life saver when it comes to taking good selfies on a girls day out. The camera hosts an impressive 24 MP resolution in HDR with 3D depth sensing. It is definite must-have if you love taking selfies!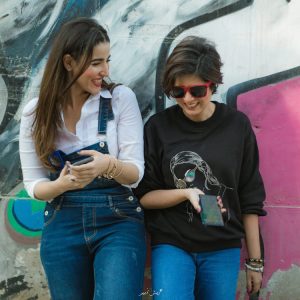 Take an exclusive look at our fun day with Hareem Farooq and how the Mate 20 Pro by Huawei saved the day!