[tps_header]What started as a love affair with fancy cakes, moved on to fabulous coffee and desserts and soared high with a fab breakfast selection, that love for Sweet Affairs has reached new heights with their new health menu. They really do think of everything.
Having launched a fabulous health menu was not enough, they actually plan a different meal every day with 5 to 6 dish selections, prepare it, pack it and deliver it to you every day. Whether you opt for the 15 day package, the 30 day deal or the 42 day challenge, they will deliver all you should and need to eat every day to your home. The meal plans have been created in collaboration with fitness gurus of the 42 Day challenge boot camp.
We had the chance of sampling their health menu and I had to stop eating at meal 5 since the food was really in good quantity. Remember the interval between meals is only 2-3 hours, which means you will be eating throughout the day!
Here is a look at my day with Sweet Affairs health menu![/tps_header]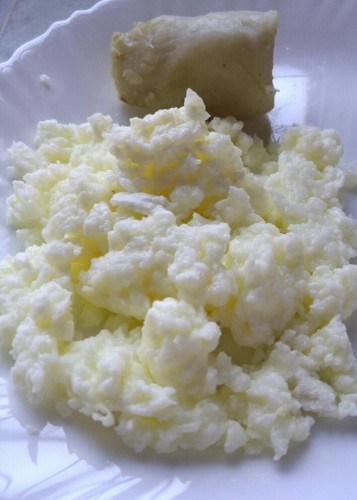 Meal 1: Scrambled egg whites made with light oil and a piece of steamed sweet potato was a perfect start to the day. Light and simple!