'I just love it here, I have been away for 9 years but everything I do and write is around Pakistan'.
As she sipped her lemon and sparkling water and spoke to SiddySays about life, work, passion and everything in between, I couldn't help but notice how refined and beautiful this young woman across the table is.
Having studied at Wellesely College in the US and then on to the prestigious Oxford University, it will not be wrong to say Mira Sethi is a high achiever. So what brought her back to Pakistan and especially to the small screen?
Mira tell us about your journey to the small screen, what made you move back to Pakistan?
Right after college I started working in New York at the Wall St. Journal as a books editor. I was there for two and a half years and loved  the job, but being Pakistani I felt a little bit pigeon holed. So I decided to move back to Pakistan after 9 years of living abroad.
My father didn't take me seriously first when I told him I was coming home for good. He was even more surprised when I told him I wanted to act; he thought it was a phase. I don't think he is laughing anymore haha.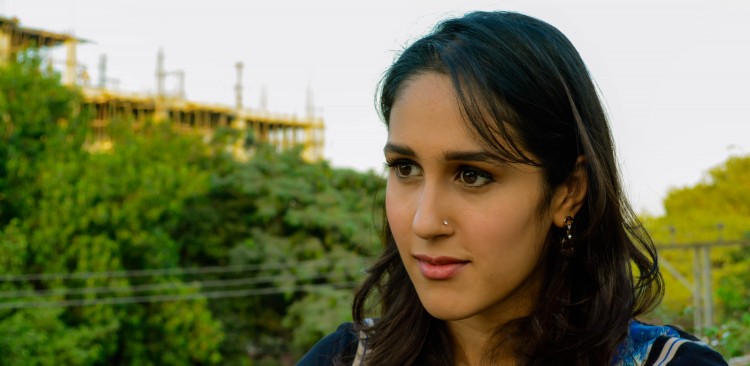 How has it really been after moving back to Pakistan?
I feel another dimension has been added to my life since I've been back. I have developed a love for reading Urdu and especially Urdu poetry has inspired me a lot. I feel really connected to life here and it's much more fulfilling than living abroad.
So you feel settled in work and life here?
Initially I did feel a bit 'burgerish' in the way I was — I am a perfectionist so I wanted to speak Urdu as well as my directors. Now, being immersed in the world of greats such as Faiz, Nasir Kazmi, Parveen Shakir, has really opened up my life in a meaningful way.
Acting is the right field for me. I can express myself increasingly better. After two years in the field I feel very comfortable in front of the camera.
How have the roles been so far and what do you think of the portrayal of women on television in Pakistan?
My debut role was negative. After that I got many offers to do negative roles and I declined most of them. Somehow the concept of a modern girl in our dramas is still negative. Anyone who wears jeans has to be evil, and is somehow always called Natasha! I played three or four 'Natashas' but I think a character needs to have different shades of personality whether it is positive or negative.
Somehow  women continue to be portrayed as victims in our dramas. The more a woman cries, the higher the ratings go. A character I recently played was conservative–but she was conservative without being weepy. I loved playing that character.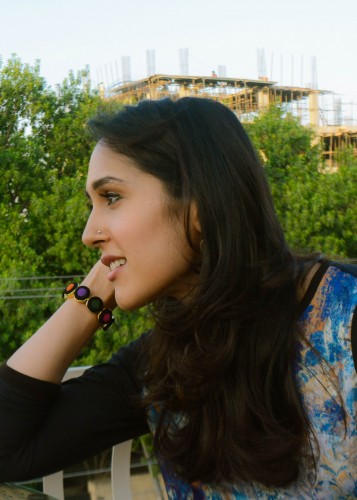 So you feel the scripts are reflective of our society?
Yes, the more violence we see around us, physical and emotional, the darker the scripts become. Even if they are stories about love and family, you will notice an underlying depression in most of the stories. Depression is fine, but it has to be portrayed in a compelling way, which is to say that the characters should have good justifications for their behavior.
Which are your favorite dramas you have worked in and who is your favorite co-star?
So far I've done 7 plays, my favorite so far are Dilfareb and Jaanam. I have really loved working with Aamina Sheikh and Adeel Hussain, they are both fabulous and easy going. Adeel is funny because he often talks about acting in a very philosophical way, he makes me laugh.
Coming from a very different background can you say you are completely comfortable in the industry now?
The more I act the more comfortable I get. But it can get tiring having to be relentlessly bubbly all the time.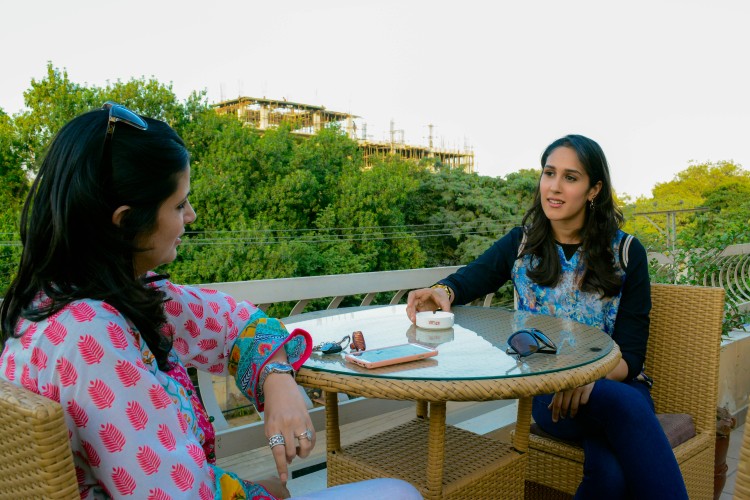 Are films happening anytime soon?
I have been offered some roles and I am considering one. But generally, I feel the scripts are very weak. Writing for TV and writing for films is very different.
I loved 'Jawani Phir Nahi Ani'. It was hilarious and very aware of the type of humor it was peddling.
What else can we look forward to from Mira other than TV?
Right now, other than TV I'm working on my book which is a compilation of short stories. Most of my stories are about love centered around female protagonists. They are set in Pakistan mostly and they are all about young people coming of age in Urban Pakistan.
What inspired you to write your book?
I am fundamentally inspired by people. I'm inspired by the way people communicate, by the way we love and fight and cry, and the things–heartbreak, ambition, ego–that make us love and fight and cry. I'm interested in what makes people tick: if I'm at a dinner party , I will notice how a girl brushes her hair off her forehead in a gesture of nervousness. The way a man laughs. I look at people on the streets. I am always looking. I am a creep, basically. [laughs].