If you thought dark lipsticks were of the days in the past, well think again. Dark lipsticks are bold and aggressive, so to give your face that extra allure and oomph, just got for a bold look because these colors are here to stay.  The hottest lipstick shades can go from pure to redder shades of purple, from black to burgundy — everything will work this season as long as it's dark and very deep.
Choose a lipstick with a glossy finish if you want to shine or go for an intense colour if you want to look obscure and intriguing, or an ever-charming magnetic Purple, but choose a colour that will match your skin tone so your lipstick can catch everyone's eye.
Find out some of our favourite, and the hottest picks of the season right here.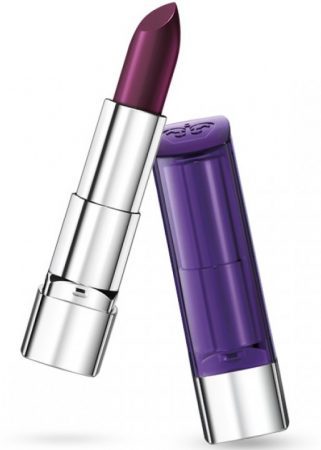 RIMMEL LONDON MOISTURE RENEW LIPSTICK: DARK KNIGHT WATER LOOPS #380
Looking for a drenching lip tint with oodles of Vitamin A, C and E, Rimmel's new Moisture Renew lipstick will fill your pout with intense colour.