Food brings people together. It inspires, excites and celebrates people, emotions and occasions all over the world. No matter what colour, class or creed, food is a source of expression and passion for many.
When it comes to traveling around the world, I always prefer places that offer a great culinary experience.  From handmade pasta and San Marzano tomato sauce in Italy to Thai red curry off the streets of Bangkok the world has so many flavors and aromas that a lifetime of travel is not enough to satisfy a foodie like me. And since life calls and one can not be forever on vacation, there is nothing better than a place close at home that brings together different cuisines. Which is why we not only jumped at hearing about the new international BBQ menu at Polo Lounge in Lahore, we headed straight to the prestigious restaurant to embark on the culinary journey.
The chefs at Polo Lounge managed to impress as they put forth a meal that transports the taste buds to various corners of the world. Try the lamb kebabs and saffron marinated chicken for a stroll in the streets of Beirut, bask in south Italian flavours with the char grilled chicken with basil and cherry tomatoes, indulge in some far eastern delicacies with the pepper and cumin poisson or just go traditional with a conventional American steak, the BBQ at Polo Lounge meets all palates and exceeds all expectations.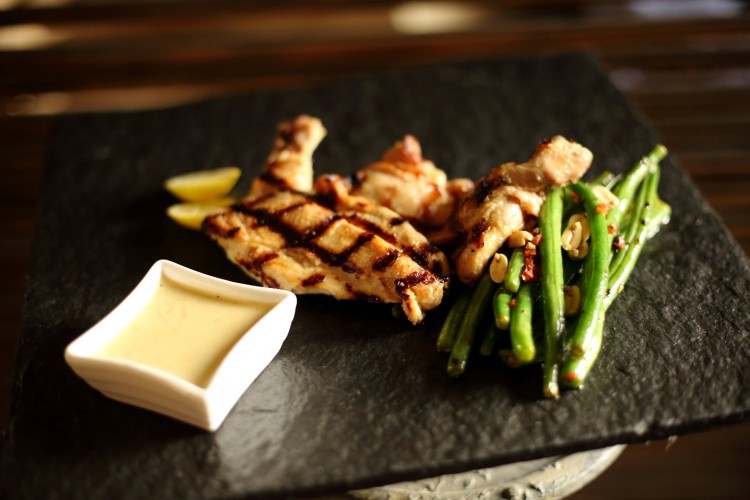 Speaking about the launch of the special char grilled BBQ menu at Polo Lounge, Managing partner Aasma Ramday said 'Our tradition has always been to embrace and interpret international culinary styles. The launch of our char grilled BBQ menu is an extension of this philosophy within a limited edition time frame. We were also encouraged to introduce the menu owing to the fact that we are based in one of Lahore's most coveted locations with a purpose built outdoor area. What better time to celebrate the luxury of dining Al fresco, with taste infusions from across the world and now in Lahore as the city heads towards spring.'
And we couldn't agree more with Aasma. With the lush grounds in front and the most delectable food on the table anyone is bound to start a love affair with food at the Polo Lounge this spring.