Us folks at the SiddySays HQ are big workout junkies and we hope that y'all are, too! For days when you need motivation to hit the gym after a tiring day at work, or feel the need for some pump-up tunes to lift those heavy weights, we've got you covered with our fly-AF workout playlist!
"One More Time/Aerodynamic" by Daft Punk
One only has to listen to this fantastic mesh number featuring Daft Punk's smash hit "One More Time" with the funky "Aerodynamic" to know how it gets one in just the right the mood to get things done. This is definitely on top of our workout playlist.
"212" by Azealia Banks
You don't necessarily have to be on the dance floor to appreciate "212"! Instead, just count on Banks' relentless energy to help you tap into your fierce workout mode!
"Shake Your Body (Down to the Ground)" by Michael Jackson
Put on your headphones and hit play for this 1978 disco burner to find yourself obeying the dearly departed – the King of Pop, MJ – icon's every command: "Let's dance!"
"Pump up the Jam" by Technotronic
Technotronic's triple-platinum international smash remains one of the most recognizable workout tunes. One has to be living under a rock to have not heard it before.
"Single Ladies (Put a Ring on It)" by Beyoncé
Which source of motivation is there better in the world than Queen B herself? Her number "Single Ladies" gets one into a hand-clap-induced high and you'll barely notice that you've cleared an extra half mile on that dreaded treadmill.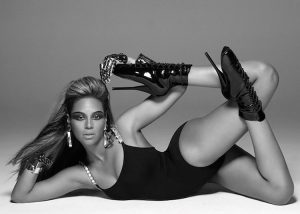 "Dancing on My Own" by Robyn
One would have to have a heart of stone to not love Robyn and especially her heart-rushing number, "Dancing on My Own" that makes you feel desperate and defiant all at once. Now work out these emotional kinks by putting in some extra work at the gym. Peace – and abs – shall follow!
"Shake It Off" by Taylor Swift
This megastar's upbeat hit "Shake It Off" had to make it to our list, period! Not only does it does more than telling us to not care about the haters in the world but also gets us in a rare happy-to-workout-mode!