He has a voice, a soul, a mind and 'junoon'. He is a street (gully) boy, hailing from the slums of Mumbai, but he isn't your average bloke. This guy is Muraad (desire) and he lives up to his name.
Like any rags to riches, humble beginnings to great successes story, GullyBoy is a journey of a boy who realizes he is much more than he thinks he is. Usually such stories are inspiring, make you think of your own dreams and passions, help you leave the theatre with refreshed desire to get up and get going on things you have been putting aside. But this is different, because it does a little more than that. It besides wanting you to pursue your dreams. And makes you want to be aware of what is around you, makes you believe in the power of goodness. This movie makes you feel that sometimes, you do find people who put you first. And that for me was the best thing to come out from the movie.
So in a nutshell, Murad is your average slum boy, who works hard at college, has a kindness and soul about him that may dwindle when your life is so hard, but he is refreshingly preserved. The character has a tough life at home, but he has a rock solid girlfriend played flawlessly by Alia, and his gang of brothers.
He has words that are a combination of his soul in turmoil, his awareness of the pain around him and his own dreams, hence, as they say in the movie, Dhansoo level of creativity. He meets MC Sher, played by Siddhart  Chaturvedi, and already semi established underground rapper, who sees the Lava in Murad, encourages and mentors him to becoming a rapper. What happens next is predictable, but no less entertaining and inspiring.
Now the strongest point of the movie for me wasn't the fact that Murad became Gully Boy against all odds, it was his relationships and his respect for them. The lesson in humanity that he serves is priceless, and the depth his character ha,s is the real inspiration. He is not a boy who gets charmed by riches or glamor, instead he is a rock solid man who resists temptation even in form of other girls, to stay true to his love, despite their problems.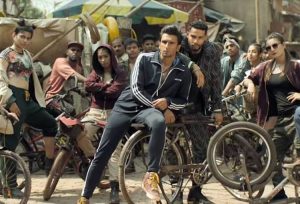 He is a man who will willingly take a bullet for a friend in trouble, just when he is about to realize his dreams, because his friend was there for him in his hour of need.
Similarly, other main characters show the same depth. MC Sher is as selfless as Murad when it comes to helping the latter transform into Gully Boy. He will go all out to make his 'chota' realize his true potential.
Safeena played by Alia, and another strength of the film will make sure Murad never gives up on who he is. She is feisty, ambitious, daring, but her love for him has such a refreshing feel to it which is almost non-existent in this day and age. Hence making characterisation the winning bit of GB.
Also, I would like to add here that Alia is, as SRK says, "too good too soon'. Her craft is a gift to cinema of this generation. You don't see Alia anywhere in the movie, you see a Muslim med student secretly and passionately in love with a boy. And you believe her. She is so real and so genuine. You might even say, yes, I know a Safeena in real life.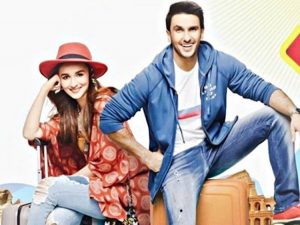 Sky played by Kalki (one of my favorites) is a Berkley music student, who serves as a link between Murad, Sher and the real musical journey. Again a character filled with passion, innate goodness and rock solid character. She is a delight to watch in every frame.
Now I am not a hip hop fan per say, but the songs are written with such wit and craft that I wanted to stand and groove. Especially, 'Meri Gully Mein' and the closing 'Apna Time Ayega'. You run high on emotions, you want to clap for Murad, you want to give him a hug because throughout his journey he is the same nervous, slightly unsure and remarkably talented boy he has been from the start. But when he performs, he makes you want to sing and scream along.
Zoya Akhtar has shown every bit of the slum life in its truest form it seems. She has surpassed herself with this raw masterpiece. You can smell the streets, sometimes even the sweat on people. I haven't watched any film by Z that I haven't loved. Luck by Chance (2009) ZNMD (2011) Dil Dhadakne Do (2015) she takes on simple stories, often based on human relationships and describes them so flawlessly that you almost feel like you know the lives being lived on screen. The art direction is remarkable and the details of the styling of each character is another level of awe (for me as a stylist).
The movie has to be seen in a detail, you have to observe every frame in detail. You have to give in to the flow and really live the journey of Gully Boy. You have to see what is happening in the background of scenes. Not just the foreground. So, don't waste time buying pop corn or biting into nachos, you shouldn't be hearing the ruffling of the pack of chips. You should only be hearing the voice of Gully Boy.