In our field of work connectivity is the key to everything and being a full time active blog we cannot afford any delays. At first the blame used to be on network providers, internet and Wi-Fi but with 4g and 3g availability that was sorted, still we felt a lag especially when it came to web browsing on our beloved smart phones. The streaming was slow with the built in browser and there were too many pop-up ads on 3rd party browsers. Boom Boom
However when we were asked to share some content on our social media, featuring Mehwish Hayat in a super hero avatar, we were introduced to UC browser. Claiming to be the fastest there is, it got our attention and we decided to give it a go.
UC browser is the answer to many browsing problems. For example, mobile browsing-with its backend technology is the fastest when it comes to surfing on the phone, it gives the perfect streaming experience, makes downloading super easy, and the best part is UC browser works as good on EDGE as it does on 3g or 4g. Its home page is quite helpful as well, as it gives all the local updates from news to sports all on the landing page. In a very short time this UC Browser has taken over the built-in smartphone browser (on my phone) when it comes to video streaming and downloading.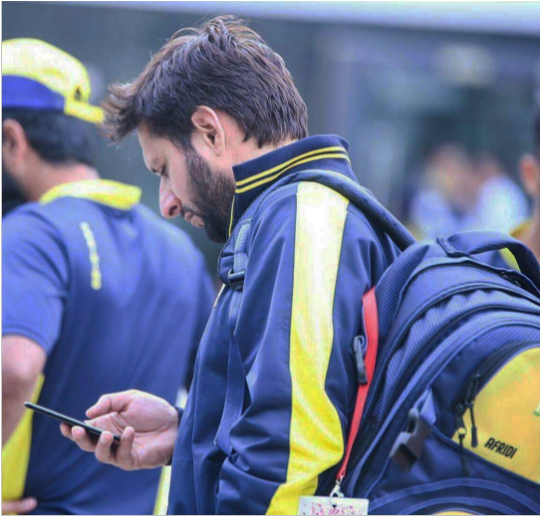 UC browser signed up the one and only Shahid "Lala" Afridi as their brand ambassador, a very fitting collaboration. The fastest web browser goes Boom Boom with Lala, the tag line of this new campaign is very apt. With the final hosted in Lahore and a win for the Zalmis it is true to say that we are a resilient and unstoppable nation, who proved their big heartedness at the Qadaffi yesterday (irrelevant, emotional rant). Basically if you want boom boom browsing, UC browser is the way to go.
"Sirf hum hi hain jinka jazba kissi rukawat ki wajah se kum nahi balkeh barhta chala jaata hai"