Recently, we came across a music video directed by Shahana Khan Khalil for We Are The Kids By Walk The Moon, one of the band's latest tracks. If you don't already know, Walk The Moon is one of the most popular music group that has recently emerged from the United States of America with hit songs like Shut Up and Dance.
If we had one way to describe the production, direction and the video overall, it would be; powerful. Shot in the streets of the capital, the video and the track itself pays homage to the resilience of kids from places like Pakistan.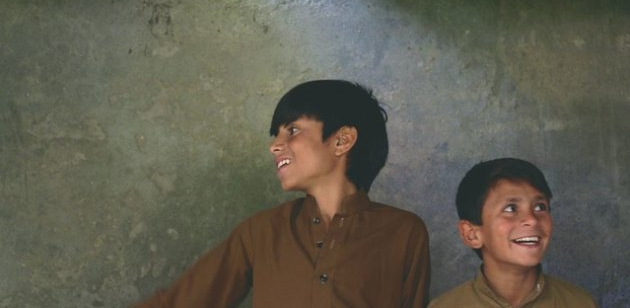 What we love is that all the kids in this video are not actors in any shape or form! They are regular kids from the streets of Islamabad. A fun fact that we learned was that these kids also attend a charity school called Mashal Model School in the mornings. How cool is that? Truth be told, we are incredibly impressed by the message the video sends out; it talks about the strength that our next generation needs, the empowerment they yearn for and the courage that they have to take back the future they deserve.
If you haven't seen the video or heard We Are The Kids By Walk The Moon, we implore you, and we cannot stress enough that you press play and watch the video change the way you perceive our youth and all those kids that walk the streets!
We got talking to Shahana Khan Khalil about this incredible project. Here is what we talked about:
In a nutshell, who is Shahana?
I'm an actor & film kid who likes telling stories.
Tell us a little bit about your journey to today. How did you end up directing a music video for one of the world's most coveted musicians?
I've been on the go on this tangent for the last decade or so. I began with lots and lots of acting for Islamabad's theater fraternity which then led me to film and eventually to creating my own productions. I went to film school in Cape Town, South Africa, worked for Coke Studio in Pakistan, trained as an actor in New York City and here we are. I've always been on the lookout for the likeminded people and I had come across the band many years ago when they were still a bunch of indie guys. We became friends and one fine day I heard 'We Are The Kids' off their album and I instantly imagined the song within the context of what I knew from back home – our kids. I pitched the idea, the band gave me their blessings and I got to work.
What else have you worked on? 
I've never actually directed a music video. This is the first! I've primarily done production work in Karachi and directed short films for festivals in the U.S as I feel like my heart is more into narrative pieces. I think the first narrative piece I did that got serious attention was a short film I shot in Cape Town called 'Story', it was featured in a few publications too. The reason I particularly directed this music video is because I felt like I had a story to tell and therefore, I approached it in the way one would prep for a film.
Is directing something you always wanted to do? How was your experience working on the music video of Walk The Moon's We Are The Kids? 
When I was younger, I didn't particularly see it happening. I knew I could act, so I did lots of that. I could write so I did lots of that. One fine day I just realized I wanted to know more – which is what led me to teach myself how to direct. I ended up going to film school in order to get better acquainted with the process. Working on We Are The Kids taught me so much. It was the first time I was shooting a narrative piece on my own in Pakistan and thankfully a bunch of friends jumped in to help me put it together. So I was very fortunate. It was a small, tight crew with a bunch of kids. Things always go wrong on a shoot, that comes with the territory but overall, I'm thankful that it all worked out.
What about your experience with working with the band themselves and the non-actor kids from Islamabad?
The band gave me complete free reign on this because this was my story to tell. Creatively, I kept them up to speed with everything every step of the way but overall, they wanted me to run free with what I wanted to do. The kids all attend the Mashal Model School in Islamabad which is a charity school run by the wonderful Zeba Husain. Most of them work on the streets for their families, be it selling items or washing cars. So when I explained the story to them, they connected with it to the extent that they were completing my sentences for me. I think I was really lucked out with the kids. They were brilliant. And to them, a shoot was a new world altogether. It was pretty emotional saying goodbye. But I'm pretty sure we all walked away from the experience with bigger hearts.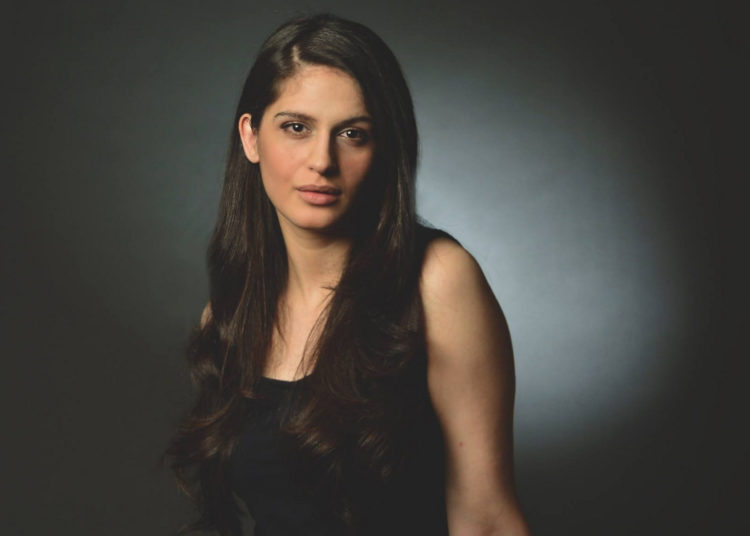 What is the one thing about directing that you absolutely love?
The ability to imagine a story and see it come together in real time. Storytelling is the human condition. People have told stories since time immemorial and will continue to do so. And I like knowing that I contributed to that as a unique observer of the world we know today.
We can only imagine how exciting the entire project must have been! What was the most interesting thing about the project that you would like to highlight?
Lots of people have asked me about the colors in the video. Its actually what I think is an intelligent nod to the band within our own cultural context. The band is known for painting their faces in streaks when they perform onstage. Other than that, I just think its key to point out how awesome these boys were. There was actually a screening for the video at their school and I got to witness it via Skype. They showed the video twice to the school and all of the boys got to watch themselves. There was a Q&A too where the boys got to talk about the story and its themes which I think is really important as it opens up that conversation right where these things need to happen.
Are there any future projects and/or collaborations you are working on that we can look forward to seeing soon?
Right now I'm working in production for 
Live from the Artists Den
 which is a three-time New York Emmy
-nominated music television series. Past that I'm shooting some more and also acting. When I'm closer to release dates, you'll know!