Worst Pakistani Dramas 2020, ah! There were so many, but we brought a long list to the top 5 that actually left us speechless.
Just like everything, with the bad came the good as well like Alif, Yeh Dil Mera and now Mushk etc, so before hitting 2021, we're setting the record straight with the worst Pakistani dramas 2020 right here.
JHOOTI
Let's start with what we did not like about Jhooti. Once the teasers rolled out, there were 2 types of groups commenting on it.
1. Iqra was returning after giving a great performance in Ranjha Ranjha Kardi, Ahmed Ali Butt was making a come back and Yasir Hussain was also a part of the show
2. The Director used serious issues like domestic abuse and divorce for TRP ratings, which may we say failed miserably since Jhooti failed to create any kind of impact.
Therefore, Jhooti felt like such a waste of time, effort and money and was merely a pointless drama serial.
MAIN NA JANOO
We're sorry but what was Sanam Jung thinking when she signed on to do Main Na Janoo to make a comeback? Why did she want to play the bechari who cried and over acted so much that it got painful to even see a teaser of it. Affan Waheed was intolerable and we still can't process our feelings for Zahid Ahmed's role.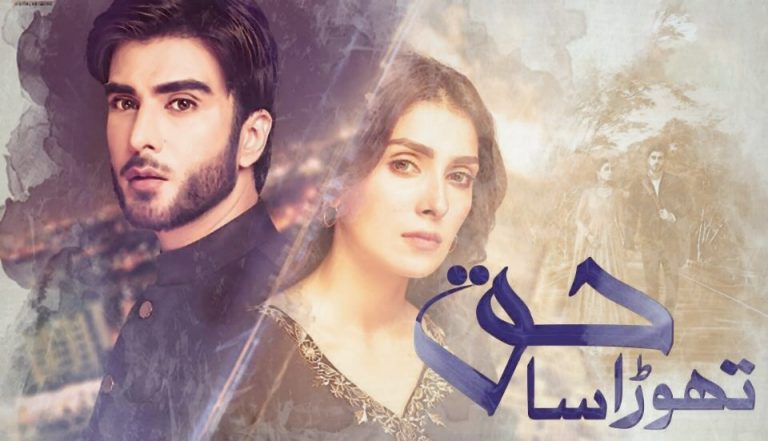 THORA SA HAQ
When stars like Ayeza Khan and Imran Abbas cannot save a badly written script then you something is MAJORLY wrong and that's what Thora Sa Haq did. Oh my god, the incessant tears, cliched story line, doosri biwi – I got terribly lost in between. This had to be Imran's worst performance and Ayeza's worst choice after before Meherposh.
Ps. Meherposh is an other story altogether!
JALAN
Besides garnering negative criticism with its sickening story line, Jalan was the worst content to have been ever made and here's a gist of some of the things that were shown in Jalan.
violent and toxic behavior, and problematic personalities who have no concept of right and wrong
sibling rivalry to the point of madness
 a scandalous love affair two sister and a brother in law
brushing off the importance of mental health
a husband blaming his wife for not raising their daughters right
Need we say more?
DAASI
What did we not like about Daasi? Well, just about everything. The fact that Adeel Hussain and Mawra Hocane, two good looking people coming together to do a drama serial and give the worst performances of their lives, puts this one down in our list.
worst script
worst performances
poor theatrics and twists
That's all Daasi was.