3 Times Aamir Liaquat Was Highly Inappropriate
Aamir Liaqat likes to be in the news and enjoys attention from the netizens. But unfortunately, has always been in the limelight but for all the wrong reasons. As of today, the sources have confirmed Dr. Aamir Liaquat Hussain, has reportedly been fired by Express TV.
Aamir Liaquat Hussain is a Pakistani political figure, religious personality, poet, and anchorperson. He had facilitated "Aalim Online", "Subh-e-Pakistan" and "Inaam Ghar" on Geo TV, beforehand showing up on ARY Digital and Express Entertainment too.
The reasons for his termination have not been mentioned yet, but the following controversies may add to the reasons why he has been fired.
Aamir Liaqat and Controversies
Within few months lots of incidents and controversies happened which made Aamir Liaqat into memes and headlines. He was backlashed and immensely trolled. Let's recall them one by one.
Cringe Content
No doubt Aamir Liaqat was the trendsetter for successful Ramzan transmissions and game shows. A few years back his shows were entertaining. His witty style and jokes made us laugh but not anymore. Now Aamir Liaqat is only remembered for his cringe content and inappropriate acts during the show. Either for doing cringe dance moves or cracking cheap jokes on the live show. It is now assumed he can do anything for the TRPs.
Jeeway Pakistan was a Ramadan Special game Show hosted by Dr. Aamir Liaquat Hussain. Many memes and clips got viral from this show. Different celebrities from the entertainment industries appeared as guests on the show. Liaqat's over-friendly behavior made things awkward for the guest especially the female celebrities.
3 Inappropriate Incidents
Saboor Aly
Saboor Aly is a super talented name in our entertainment industry. Overall, she has a bubbly and friendly nature. But Aamir Liaqat tested her patience on his show but Saboor Aly proved that never shy away from confrontations. During the show, Aly refused to take the religious scholar's bait as he showered her with unwanted attention and compliments. Saboor made sure to make him realize that she was quite uncomfortable on the show. But for every taunt, Liaquat threw her way Aly had a stronger comeback.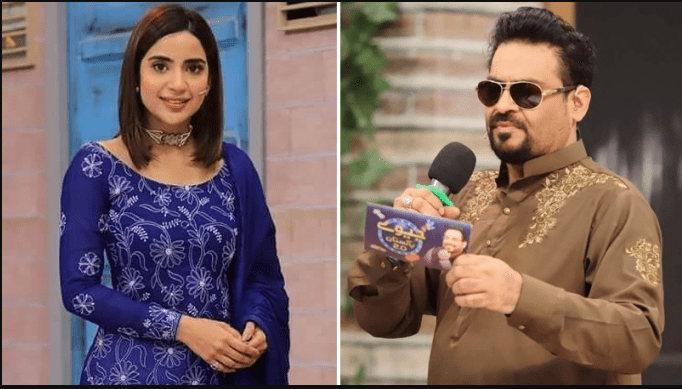 Nausheen Shah
Nausheen Shah is a versatile actress. She is a confident person who knows how to stand for herself. She was invited to the show as a guest in Aamir Liaqat's show. During the show, he made the actress quite awkward many times. Her playful mood was highly off by the end of the show. Dr. Aamir Liaquat kept on interrupting her many times which annoyed her. She ran out of patience and got angry.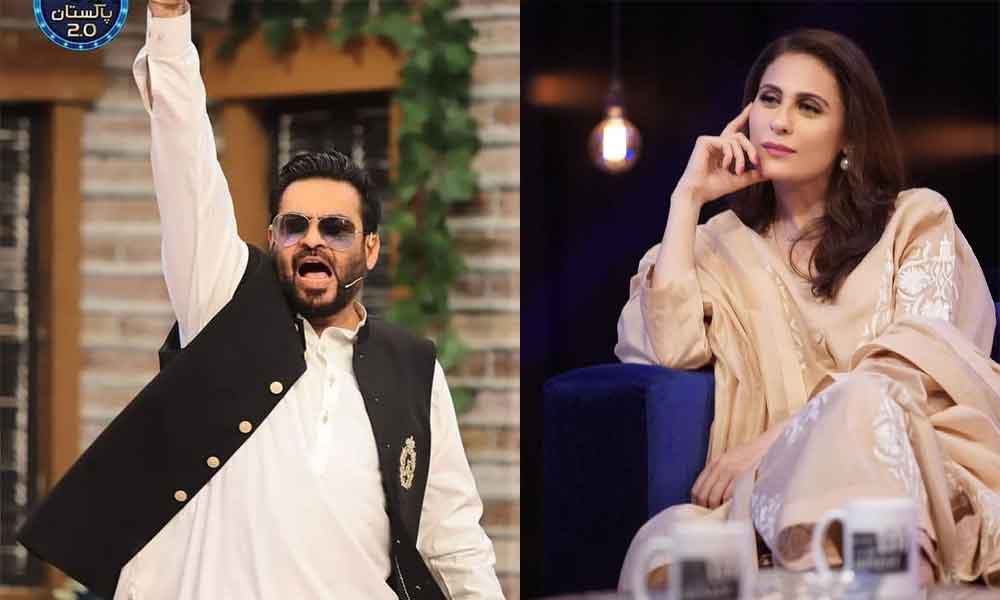 Third Marriage Scandal
Recently actress Haniya Khan who portrays small characters in dramas stood up and declared herself as Aamir Liaquat's third wife. This controversy ended soon after the alleged wife of Aamir Liaquat Hussain went missing and her father denied her claims of being Aamir Liaquat's third wife.