[tps_header]The heart of the home, the kitchen serves as a primary zone for work, play and mealtime. Filled with the buzz of everyday life, a clean and organized kitchen creates calm. From packing lunches to preparing dinner, a well-arranged kitchen will help deliver a stress-free state of mind.
Here are some simple ways to improve the flow and function of your kitchen space and make it a "Stylish Kitchen"
This blog is in collaboration with Luxe Decor [/tps_header]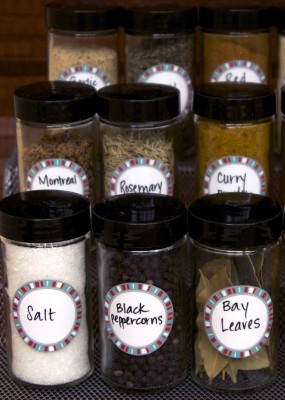 Label Love
Take all the kitchen condiments and dry goods and give them a homey reboot with decorative labels. By labeling spices and baking essentials, the kitchen cupboards will suddenly go from cluttered and confusing to streamlined and stylish. Using clear jars with locking lids will also help preserve the freshness of beloved culinary flavors and make it easier to find recipe ingredients in a hurry.