Hair woes manage to women sleepless nights  because our hair have a unique way of telling us that something's wrong! Whether you've been spending too much time with your flat iron or you're shampooing more than usual whilst dealing with environmental changes, every head comes with its own unique set of problems. But no matter what the issue, the ultimate goal is to have a healthy hair care routine, which is why the L'Oreal Paris' Elvive Extraordinary Oil Serum is the world's no. 1 serum for the toughest hair
From split ends to an oily scalp, frizz to limp strands, and even hair loss, the L'Oreal Paris' Elvive Extraordinary Oil Serum promises to bring 6x more shine and 6x more nourishment, confidence and natural beauty to your hair in a sun-kissed bottle that's full of hair miracles.
View this post on Instagram
And here are 6 reasons why the L'Oreal Paris' Elvive Extraordinary Oil Serum is the world's best hair serum!
IT'S INFUSED WITH 6 RARE FLOWERS & FLOWER OILS
6 rare flowers such as  rose, camomille, calendula, sunflower, linum, gardenia, and precious flower oils such as sunflower, coconut and soyabean, along with other botanical extracts that give your hair the much needed nourishment and TLC to tackle your hair flips throughout the seasonal changes. The perfect blend of these 6 flower oils provides growth, hydration and locks in moisture while deeply nurturing the roots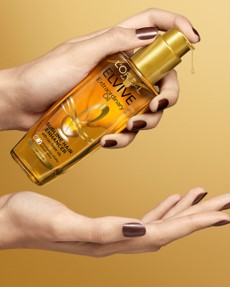 FEELS LIGHT & WEIGHTLESS
The non-greasy formula (courtesy the precious flower oils) feels super light on your hair, giving your locks the space to flow freely and have a life of their own without feeling sticky.
HAS A REFRESHING FLORAL FRAGRANCE
The flower oil extracts can become your personal brand because of the floral fragrance, that's not only refreshing but feels attractive also.
ADDS SHINE & KEEPS HAIR FALL AT BAY
Dry hair lead to excessive hair fall, so the all-in-one L'Oreal Paris' Elvive Extraordinary Oil Serum de-tangles wet hair and gives your hair a sumptuous and lustrous shine.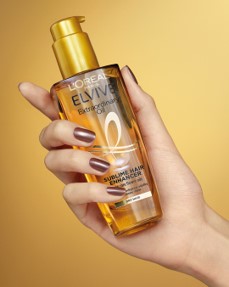 COMES IN A SMART PACKAGING
A sleek see-through golden glass bottle that comes with a hand pump dispenser which is very easy to use on a daily basis, will blend in with your hair care routine like a god-send product.
HELPS YOU CREATE THE PERFECT HAIR STYLE
From blowdrying to coloring, straightening to perming, we put so much stress on our hair, so with the L'Oreal Paris' Elvive Extraordinary Oil Serum, just a few drops add so much love to your hair and help you style them the way you like it by tending to the damaged end and dryness.