Earth's climate is undergoing various adverse changes because of our irresponsible attitude as residents. With the help of each citizen of Earth, we are going to have some serious climatic changes like pollution, global warming, and changings in climatic elements.  The effects of climate change on our future generation are inevitable and must be controlled as soon as possible. If the changes are not catered properly soon, they might turn out to be bigger problems for our future generations.
Effects Of Climate Change On Our Future Generations
Even today, the children who are born have to face multiple health issues. It is not only about the health of us human beings, but the health of our Earth is also deteriorating. There are going to be severe effects of climate change on our future generations. Here are some to act as warnings to make you realize the need for action right now.
Pollution
The climate of this world is getting damaged. The addition of harmful elements, contagious gases, contaminated water, and disturbing visuals everywhere is increasing pollution. Pollution is a major problem in this era.
However, the upcoming generations are going to face more serious conditions. Because of not being socially responsible, the amount of pollution is worsening. The people of the coming generation will not have clean water, healthy food and fresh air to live a healthy life. It might lead to serious food and resource shortages.
Diseases
The effects of climate change on future generations are mostly dominated by diseases. Children who are born today or will be born in the future will go through various diseases. Climatic changes lead to a weaker immune system.
As climatic changes result in the loss of healthy resources for the residents, they lack the nutrients to cope with the diseases. Some of the major issues include skin disorders, malnutrition, cholera, breathing problems, and even mental health issues. The bodies will not develop properly which will keep the future kids deprived of their efforts and hard work.
Floods
Global warming is a major concern which is leading to changes in the natural processes of this earth. With the increasing use of machinery and carbonization, the earth is heating up. As a result of this heat, glaciers are melting at a faster pace and the water cycle is stronger than ever.
The evaporation rate is rising and glaciers are draining the rivers and water bodies at a quicker rate.
Every summer comes with serious flood threats to the population. Floods destroy infrastructure, the lives of human beings and animals, and crops.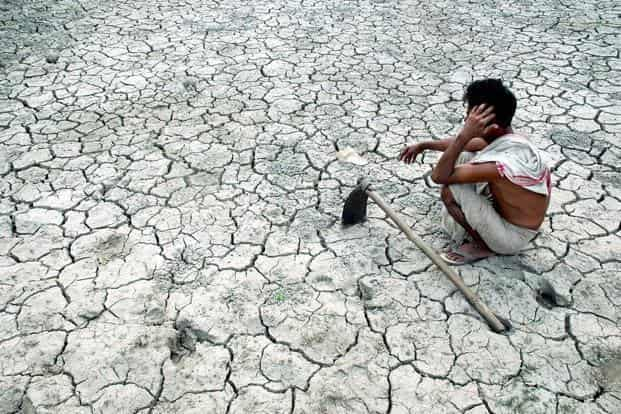 Droughts
Contrary to floods, droughts are also taking place in many parts of the world. The shortage of water will lead to major effects like loss of food production, and availability of clean water for living. As a result of it, it will lead to food shortage, malnutrition, and an increase in the prices of food items. This price hike will eventually lead to poverty.
Migration
The climate of all regions is not the same on this whole planet. Where some areas are facing severe climatic conditions, there are areas where the changes are not too obvious. People from future generations will have to opt for migration opportunities in the search of a better life.
The migration of people towards a healthy climatic region will over-populate that part of the earth. Meanwhile, overpopulation is one of the reasons leading to major climate changes. So, migration will turn out to be another nail hammered in the effects of climate change on future generations.
Increased Electricity Consumption And Load Shedding
The climatic changes are warming up the planet which is increasing the use of air-conditioners. The air-conditioners consume a significant amount of electricity. However, the increased use of electricity and the inability to cater for the demands of the whole population will lead to load shedding. So, people will have to bear the heat of the day during the blackouts.
Worsening Mental Health
Worsening mental health is a major effect that people from our future generation will face.  As climatic changes increase the risk of natural disasters, people will have to live under continuous constraints. The economic problems, malnutrition, heightening health concerns, and rapidly increasing risks of natural disasters are making people mentally ill.
People will have to go through PTSD, depression, aggression, helplessness, loss of identity, violence and suicide.
So people need to understand the effects of climate change on future generations. It is high time that we devise strategies and opts for environmental ways of life. This way we can sustain our environment for our future generations and help them lead happy life.