SiddySays loves weddings! And this particular wedding story is making our heart melt! You ask why? Well, because we simply love the beautiful sentiment this couple shows towards our environment. The brilliant founding couple, Wasma and Mahin of Recircle, which is a Pakistani startup aimed at reducing plastic waste – tied the knot recently. Their zero-waste wedding was a tantamount of their commitment towards protecting the environment. Here's how they made the feat possible!
Wedding Invites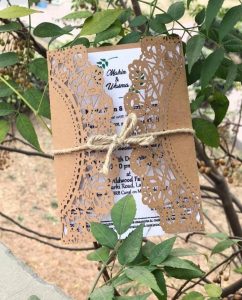 The couple opted for these lovely wedding invites to be made solely out of seed paper. Which means if you plant the card, you get basil plants out of it. It is a 100% perfectly biodegradable option!
Matrimony Rings
Continuing on with their streak for all that's lovely and unconventional, the couple had their wedding rings shipped from Budapest and Norway. Made out of recycled silver with a meteorite embedded in, the rings are truly rare. Zero-waste wedding for the win!
Zero Food Wastage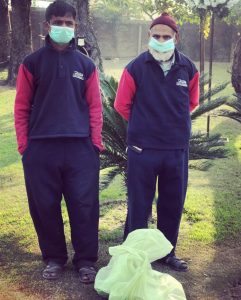 Thoughtful as ever about not letting any food source go to waste, the couple had a solid waste company collect all organic food waste from the venue. Which later converted it to compost. Also, all remaining food was picked up by Rizq, an organisation that subsequently distributed it amongst the needy.
Wedding Favours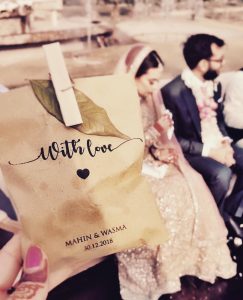 How cute are these little tokens! Made all the more special in our view by being produced out of 100% recycled paper. Carrying delicious dried fruits inside and nothing with packaging. 
Floral Decor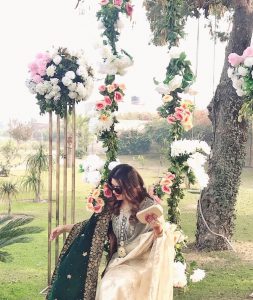 To ensure zero organic waste, we see that no fresh flowers were used to beautify the venue. Instead, stunning yet reusable decor was opted for with artificial floral arrangements.
Takeaways of Love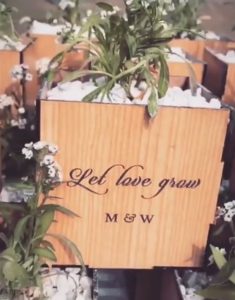 How cute are these takeaways! One for each family! These little planted pots are from the couple emblazoned with their initials. Also, inscribed is the phrase, "Let Love Grow".