Ahad Raza Mir is a young actor and singer who debuted in the Pakistani drama industry a few years back. In a very short span of time, he succeeded in making his first cinematic debut in the movie Parwaz hai Junoon which was a tribute to Pakistan Airforce. Ahad gained a lot of popularity among the audience through his first few projects which made his fans want to know more about him! Here we will be covering the details about Ahad Raza Mir's biography.
Ahad Raza Mir's Biography
Ahad is going to turn 28 this year. He was born on September 29, 1993. His Zodiac sign is libra. he was born in Pakistan but spent his almost life in Canada. He was always inclined towards performing arts.
Education
Ahad's parents were very concerned about his education, they wanted Ahad to get a proper education before stepping into the glam industry. He was brought up with very strict rules to make him responsible and mature. He was doing BBA at first but couldn't make it as it was not something he wanted. Keeping his passion and interest in mind he switched his course from BBA to BFA (Bachelors of Fine Arts).
Family Background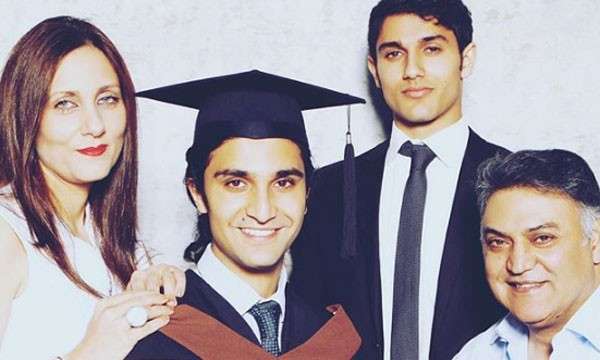 He belongs to a family where already superstars already existed. His father Asif Raza Mir is a renowned name of the showbiz industry. He has given 40 years of his life to the drama and film industry. Asif Raza Mir stepped into the world of acting when he was only 17 years old. Now Asif Raza Mir owns A & B Productions, which was one of the biggest production houses in Pakistan. His paternal grandfather was a film director. He was also the cinematographer for the first-ever Pakistani film, Teri Yaad which was made way back in 1948.
Mother-Son Duo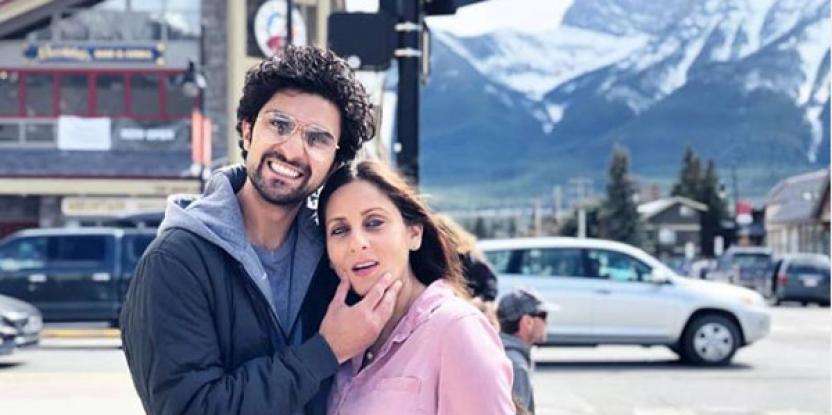 While discussing Ahad Raza Mir's biography, it is important to mention his relationship with his mother. Ahad's mom's name is Samra Raza Mir but she is popularly known as ' MamaMir' through her Instagram handle. She is very active on social media. The mother-son strong chemistry is highly observed in their tv interviews and media appearances. She is a working woman who also is a homemaker. She has a strong personality and is also liked by the viewers because of her sense of humor.
Theater and Dramas
Before debuting in Pakistan's entertainment industry Ahad had been doing multiple theater shows in Canada.  The theater plays include Jebat, The Tempest, A Picture with a Bull, The Intruder, West Side Story, Romeo, and Juliet.
Drama Career
The majority of us remember him as Dr. Asfi from Yakeen ka Safar and most of the audience think it was his first serial, but you'll be surprised to know that he first appeared in Hum tv's play ' Saami ' opposite Mawra Hocane and Bilal Khan. He didn't have much screen time in Sammi but after that in his 2nd play Yakeen, ka Safar took his popularity to the sky. Sajal Ali was his co-actor and their on-screen chemistry, and strong performance was very much appreciated by the audiences and critics.
Ahad is very concerned and selective about the projects he chooses and about the characters he is being offered. In every serial, he is seen in a role different from the previous one.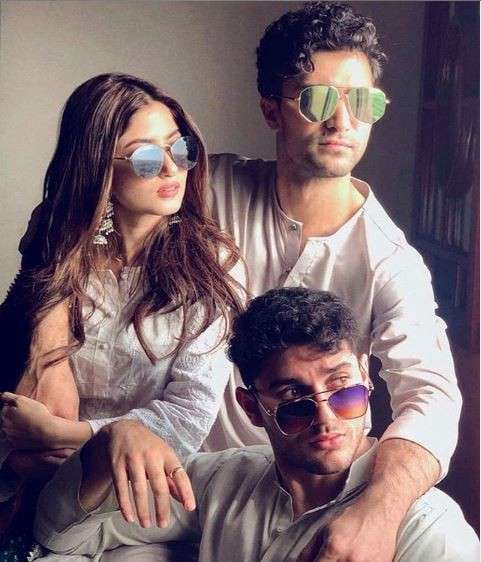 After YKS, he has done ' Yeh Dil Mera' a romantic thriller, and ' Angaan'  a period drama. Both the serials got appreciated across the globe. In his recent drama named 'Ehd e Wafa' which was created by ISPR and MD productions his Role as an Army officer was highly appreciated by the fans and critics. He took different professional training lessons to get the realistic approach and fit into the role as an army officer.
Film Career
Ahad Raza Mir is one of the very few actors in the industry who were lucky enough to get a kick-ass movie in the early days of their career. He got his first film named "Parwaz hai Junoon" which was a tribute to Pakistan Airforce. The film was a huge hit and earned almost 43 crores.
Award Nominations
He is nominated multiple times in different categories. He won 3 hum awards
best actor popular
onscreen couple popular
best television sensation ( male )
He was also nominated for Aangan for best television  actor (2020)
Music Interest
Ahad's fans may be surprised to know that apart from acting, he has very good taste in music and not only as a singer but also he can play multiple musical instruments like Guitar, Drums and even a Desi dhol.
Coke Studio Debut
Ahad performed in coke studio season 11 with a cover version of the Pakistani old classic song  "Ko Ko Korina " with Afreen Afreen girl Momina Muhstehsan. Although it was not a huge hit, many celebrity colleagues supported it through their social media.
Ahad and Sajal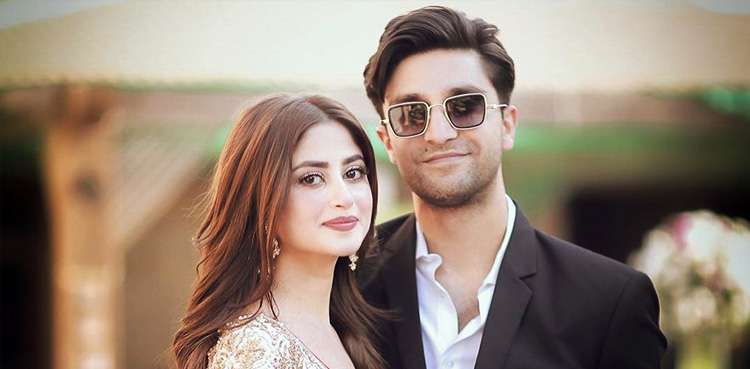 It's impossible not to mention Sajal Ali when we talk about Ahad Raza Mir. These two got engaged a few months before their wedding. Ahad's family forwarded the proposal to Sajal and they accepted it happily. The lovely couple tied the knot in March 2020.
If you were looking for Ahad Raza Mir's biography and other details, we hope the above-listed information can help you know the wonderful actor more closely.
Feel free to share your feedback in the comments section below.