Khaadi first opened its doors to us in 1998 and we fell for their designs hook, line and sinker! What started as a single store in 1998 has developed into not only national but also an international brand with stores in U.A.E and U.K. BIGGEST KHAADI STORE
Khaadi's design philosophy and aesthetic has always remained true to Pakistani culture, making it not only a household name in Pakistan but also synonymous with patriotism.
On November 11th, Khaadi launched its biggest store yet over an area of 30,000 square feet at Lucky One Mall in Karachi. This was Khaadis fifth flagships store and kicked off with a forty-hour sale in which the store remained open for 40 hours straight. This was the first time ever that a store in Pakistan remained opened for so long. This is the biggest Khaadi store in the world and has everything from Prêt, unstitched fabric to menswear. Other than the Khaadi classics this store also has KhaadiKhaas, Kids, Accessories and Home. It is the ultimate one stop shop for the entire family.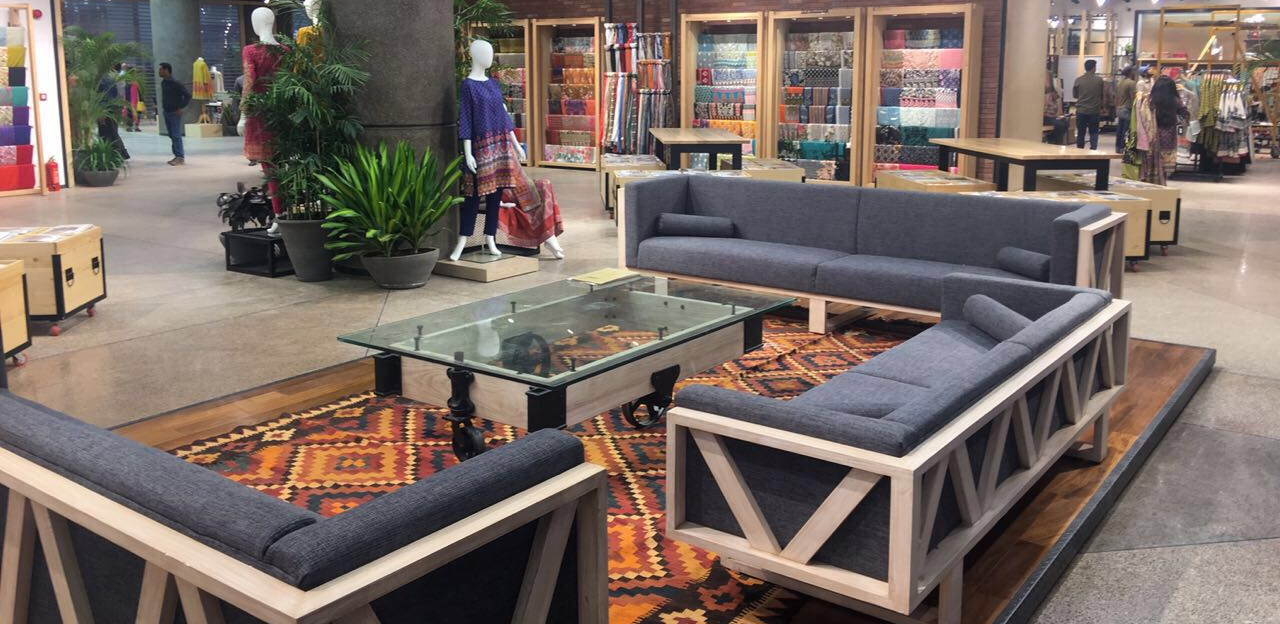 It has been since 1998 that Khaadi has brought forth hand woven traditional designs with a contemporary twist. Khaadis success across the country is a testament to the sense of patriotism we feel when we wear a Khaadikurta.
Khaadi has constantly set benchmarks for the un-stitched fabric and prêt industry, making it one of the most successful brands to come out of Pakistan.