Bulletproof Coffee, another name for Butter Coffee, is gaining extensive popularity among people. This Bulletproof coffee is a rich, creamy, high-calorie drink for those who prefer a low-carb diet. The Bulletproof diet originator, Dave Asprey introduced this coffee, who is also an American author and entrepreneur. It is also common among people who follow a ketogenic diet plan. If you still have confusion about this, here is a complete guide and a bulletproof coffee recipe that you need to have a fresh start every morning. 
Bulletproof Coffee Recipe
It is really easy to make this delicious coffee without any long list of ingredients. Here is a bulletproof coffee recipe for people who are following low-carb or ketogenic diet plans. So, follow this step by step recipe:
Brew 1 cup (10-12 oz) of coffee using a French press.

Add one tablespoon (Tbsp) of medium-chain triglyceride (MCT) oil. MCT oil should preferably be extracted from coconut oil.

Add 1, or 2 tbsp of unsalted butter or non-dairy substitute as you like.

Mix all the ingredients in a blender for 20 to 30 seconds

Pour out in a cup and your creamy coffee is ready. 
Benefits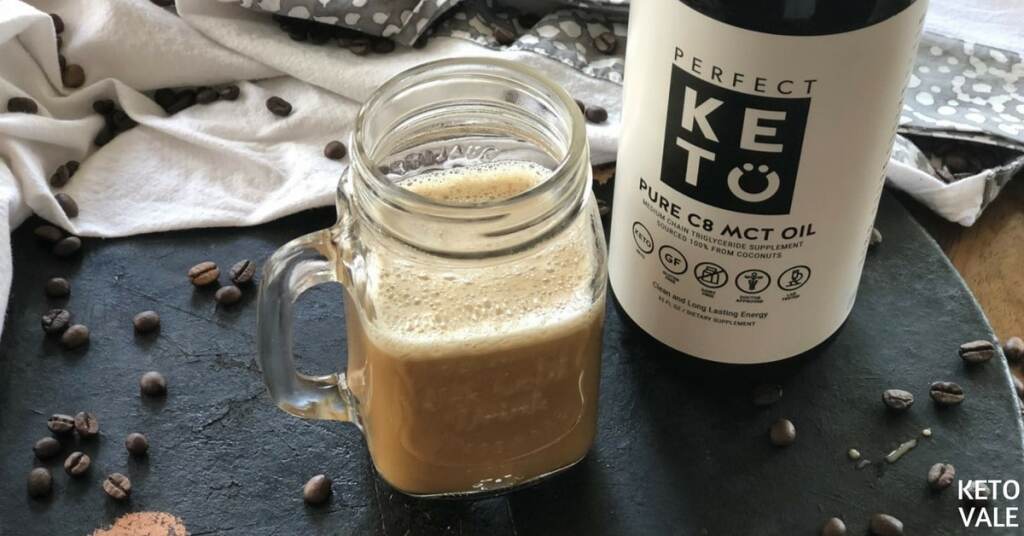 Bulletproof Coffee has several benefits for your health. This is made up of coffee with a hint of butter and MCT oil. MCT oil is extracted from coconut or palm oil. This coffee is healthy in improving body fat composition while reducing your appetite, stabilizing your hunger level, and is gut-friendly which keeps you active throughout the day. This is the best drink for people who follow a low-carb, high-fat, or Ketogenic style diet plan. The key benefits of this coffee are:
Keep you active all day long without feeling full. 

Low-calorie fat is a good source of removing hunger. 

Improves mental health.

Enhances short-term recall and reaction time by preventing lethargy.

The butter provides soluble fats including vitamins A, D, and K.
Limitations
Where there are many benefits, there are downsides as well. Coffee, oil, and butter do not include healthy carbohydrates, proteins, fibre, and nutrients that the body needs to work properly. Although drinking bulletproof coffee may satisfy your hunger without letting you gain extra calories, it is depriving you of essential nutrients. Unlike a proper breakfast, Bulletproof coffee does not bring any nutrients to your body. So, it is preferable to have breakfast instead of relying on this dietary Bulletproof coffee recipe. These are some downside effects of this coffee on your body:
Lack of nutrients

A lot of saturated fats

Increased cholesterol levels
The Bottom Line
As we have known, the Bulletproof coffee recipe includes a high amount of fat which makes it unhealthy, but people can reduce the amount of butter and oil according to their choice. Keto diet followers can benefit from this drink only if used in moderation. Relying on Bulletproof coffee is not a wise idea but if you take it along with your breakfast, it will not do any harm to your health.