We always relate luxury with comfort. And why not? Luxury comes with enormous cost, it should be comfortable atleast. When it comes to the business of luxury footwear the one brand that comes in our mind instantly is Christian Louboutin. But even this powerhouse once made a dialetheism that confused all his fans by saying "I would hate for someone to look at my shoes and say, "Oh my God! They look so comfortable".
Lets face it, wearing heels can be a pain. More often than not we have cursed ourselves for wearing those long killers on a night out and secretly missed those comfy flats. Sometimes by the end of the night you secretly cry in pain promsing yourself, never again. But we do, we do it again and we will do it over and over because beauty comes with a price!
We spoke to our friends over at Insignia Shoes (who btw make the most comfortable heels we have tried). Here is what they told us about heels and comfort!
According to various renowned orthopedicians and podiatrists, wearing heels does have its side-effects. This fact has a very basic science behind it. Ball of the foot is the padded portion of the sole between the toes and the arch on which the weight of the body rests when heel is raised. When we wear heels, our entire body's weight is placed on the ball of our foot and creates an imbalance. Whereas, when we wear flats, our weight is spread evenly between the ball of our feet and the heel, with little or no pressure on our ankle.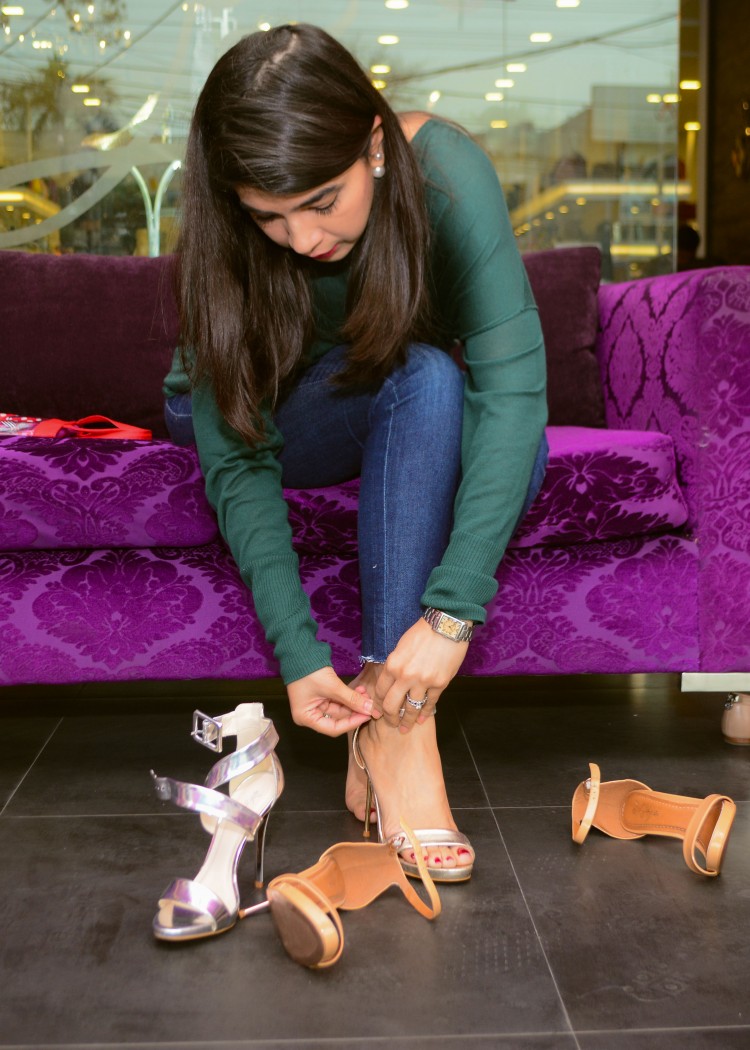 This is mainly the reason behind our lower back pain and sprained ankles as well, so when choosing a shoe it is important to walk in it before buying it. Here are some tips we got from our friends at Insignia!
Make sure you are wearing the right size shoe.
For starters, we need to be sure about our right shoe size. Your shoe size varies from brand to brand. So be sure, that you are getting the correct shoe size for that particular brand.
The thicker the heel, the better.
Okay, so this one might be  hard to follow ,  specially if you are a shoe addict. It is simple ! " Avoid thin heels" ! Or at least replace thin heels with chunkier heel styles, from time to time.
Get shoe inserts !
Get products that are specially made to make you feel comfortable while wearing high heels. these products are called metatarsal. They are not available easily in our footwear shops but you can always get a customized ball of the foot pads!
Alternatives:
Try to wear mules, espadrilles, clogs and platforms on normal days. If you have to wear a very high-heeled shoes on a big occasion then wear them right before the event starts. Keep a pair of slippers in the car and replace them with heels once you reach the venue.
Written by Saman Asif