I have been obsessed with movies since I can remember. In particular Bollywood films, as they were a big part of my life growing up. Even though back in the day the production values, screenplays, costumes were nothing in comparison to what they are today, still a Yash Raj Film was the ultimate treat in romance and beautiful dresses.
For those like me who have always wanted a piece of Yash Raj films in their life (or wardrobe), Diva'ni is a treat and a half. Brain Child of Yash Chopra and Aditya Chopra, coupled with skill and expertise of SanyaDhir, Diva'ni is a high end fashion destination that is all things Bollywood and more.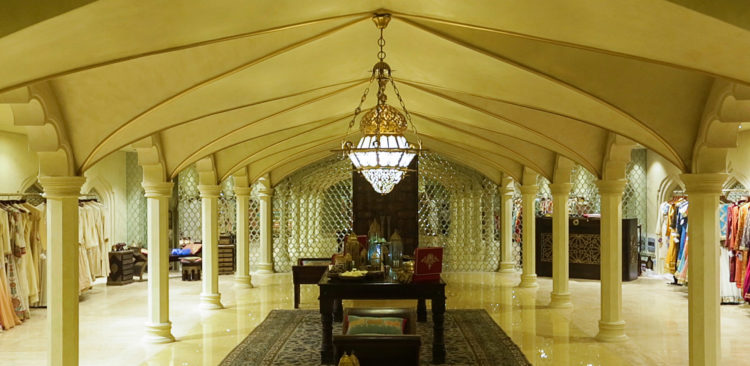 Arguably the only fashion brand built at the edge of cinema and reality DIVA'NI was first introduced to India in 2013 by Yash Raj Films, Indian cinema's biggest name and KBSH Private Limited, one of the largest & independent heritage fashion houses based out of New Delhi. The brand is led by its powerhouse creative director Ms. Sanya Dhir, who joined the 65-year-old family business, KBSH in 2009. Her calling was the need to break the age-old stereotype attached to ethnic wear and make it more accessible and relevant to the "Glocal" woman. Hence, DIVA'NI was born; inspired by fashion, film and femininity, with a passion for heritage, a mastery of exclusive and extensive handcrafted techniques and a fundamental appreciation for traditional craft.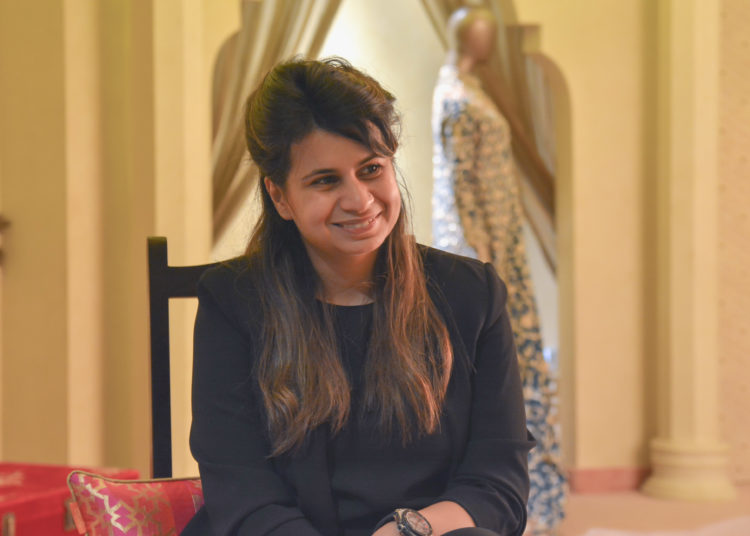 What was most amazing about visiting Diva'ni personally was the fact that every piece I picked had detailing that was so intricate and beautiful that it seemed they were made for Royalty. DIVA'NI conserves and promotes dying traditional crafts, working closely with its weavers and craftsmen from the emotest regions of the sub-continent. With over hundreds' of zardozikars (master craftsmen), handloom weavers and hand-paint women artisans spread over Lucknow, Delhi and Varanasi, DIVA'NI brings forth its rare artistry to create exclusive and bespoke bridal couture & luxury pret-a-porter.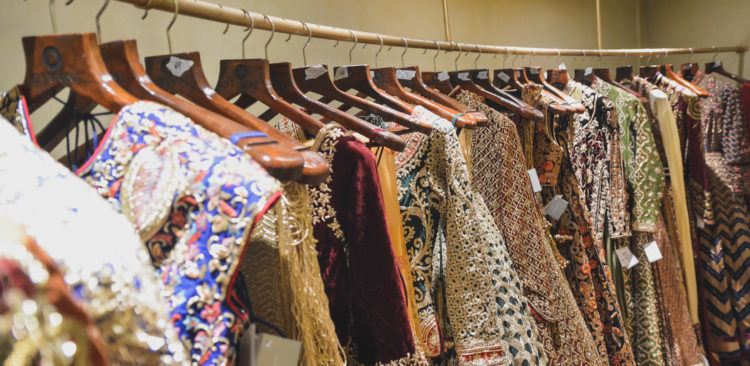 So if you want to be mesmerized by the beautiful store, the gorgeous outfits and take home some magic for your wardrobe OR for your special day, visit Diva'ni, as the name suggests its for Divas and Deewanis!