Dobara continues its successful run as it brings another stellar episode. The serial has a refreshing story to offer as it brilliantly highlights the treatment young widows get in our society, while the performances of the leads in the drama are equally appreciable. Hadiqa Kiyani as a young widow is doing an amazing job and justifying her character but Bilal Abbas Khan steals the show with his impeccable acting performance. He makes us feel for Mahir at every step of his journey and he portrays all those moods of Mahir with great perfection.
Here's what happened last week in Dobara ep 8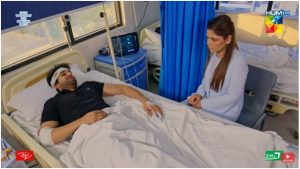 MAHIR IS IN THE HOSPITAL & RECOVERING
Mahir was seen recovering from the accident and by the end of the episode he had recovered significantly. He gets to know that it was Mehrunnisa who had paid for his treatment and who had ensured that he gets the best facilities to recover from the accident injuries. She also comes to meet him and tells him that he shouldn't worry about the expenses but to regain his health should be his top priority.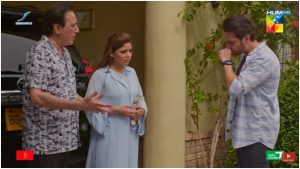 IBTISAM FAILS TO IMPRESS MEHRUNISSA & AFFAN
Ibtisammakes a lot of effort to impress Mehru as well as her son Affan. As directed by his sister-in-law, Hidayat's sister, Ibtisam accompanies Mehru to the hospital when she was leaving to see Mahir. Mehrunnisa, however, finds out about the health issues he has after a visit to the hospital while he also gets them into an accident on the way back home.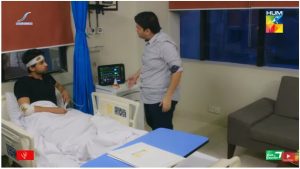 MAHIR REFLECTS ON MEHRUNISSA'S ROLE IN HIS LIFE
After his friend makes him realize about the manner in which Mehru has gone out of the way to help him in his hour of need, when his own parents refused, he starts thinking about her. His friend tries to make him understand that in the kind of life he was living, in which he had nowhere to go and no job to survive, she was a breath of fresh air. Although Mahir shuts his friend down since he is not the kind of person who would use someone who loved him for money, but he begins thinking about the words of his friend.
OUR VERDICT
Overall, it was a decent episode of Dobara with some good acting performances. Bilal Abbas was phenomenal as Mahir with his on-point expressions while he brought out Mahir's struggles beautifully. He wins us yet again with his acting and deserves praise for nailing his character in the best manner.
WHAT'S GOING TO HAPPEN NEXT?
The teaser of the next episode is exciting with some important development in the story. Will Mahir propose Mehru? What will be Mehru's reaction? To find out, keep watching Dobara on Wednesdays at 8 pm on Hum TV.