We all love the idea of "shop till you drop", so wouldn't it be just fun to go to one gigantic place and quench all your shopping needs? When the culture of "malls" did not exist, that's when Dolmen Malls were shaped to modernize the picture of retail by putting together fashion, food and fun under one roof. So get your shopping lists out and get ready to embrace the vibrant vibes because the Dolmen Group is bringing you the Dolmen Mall Shopping Festival 2017 to mark the 25th anniversary of the biggest shopping festival!
The Dolmen Mall Shopping Festival will be set in motion at all three Dolmen Malls by all fashion and retail brands. There will be an extravagant light show and fireworks from Dolmen Mall's Clifton building as an ode to the generations that have grown and been a part of the 25 years of celebrations, and Karachi will get to witness the ultimate experience of fun & games, food and shopping. DSF will be spread on a span of 17 days, gearing from December 22, 2017 till January 7, 2018 with mega draws, flash sales and entertainment to mark this historic festival for adults and children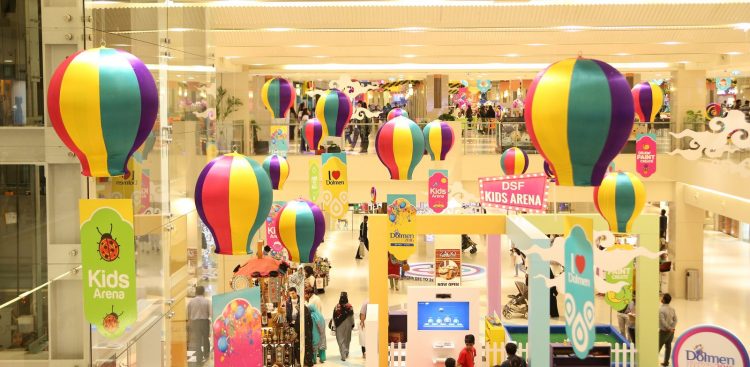 For the customers delight, limited hour mega flash sales at all the local and international brands, Dolmen lucky draws with gifts and giveaways will be a glorious part of what is in store for the Karachiites at DSF, as well a lot of fun and games for the children. Moreover, power-packed entertainment from the country's most-loved artists and musicians to make this experience memorable and to get to meet your favourite celebrities.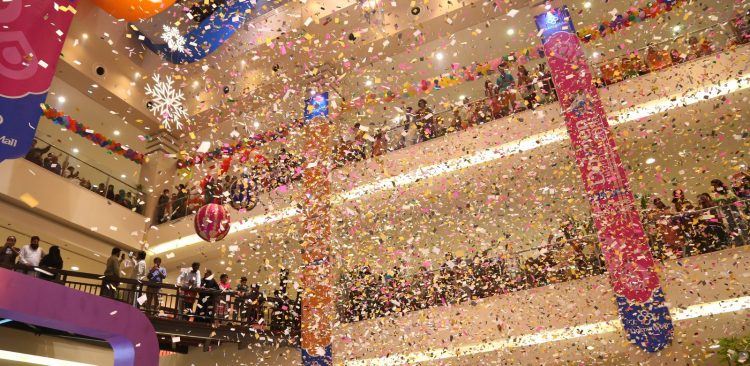 Throughout the stretch of three weeks of the Dolmen Shopping Festival, there will be an abundance of activities:
 CareemxDSF: Take rides to and from the mall with a special promo code DSF25 and enjoy 30% off
The Screening of Home 1947: In Collaboration with the British Council and Sharmeen Obaid-Chinoy Films, you will see the tumultuous journey of the immigrants from India to Pakistan in 1947
HSY's Legacy: The fashion power-house, HSY will showcase his newest collection as a tribute to the world of fashion through a "dress" that will shed light on his journey and heritage as a fashion designer
Food Bazaar & Food Court: You'll have several options to eat out from and also get amazing discounts and food deals for the entire brood
Flash & Exclusive Sales: On all local and international brands that should not be missed
Make Memories: In order to be a part of this, share an old #DSF25 memory to get a chance to be featured on Dolmen's memory wall and get exciting giveaways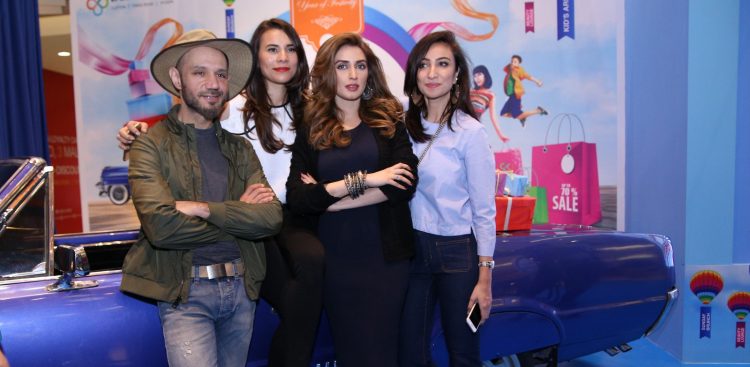 Bazaar & Cultural Bazaar: there will be a set up of different stalls as well traditional jewelry, shoes and home décor
Beauty Lounge: There will be exciting new offers and free makeovers on Scentsation, L'Oreal and J.Note
Kid's Entertainment: Sindbad, mascot appearances and other exciting rides and games for kids
Celebrities: Imagine! Your favourite celebrity will be shopping alongside you