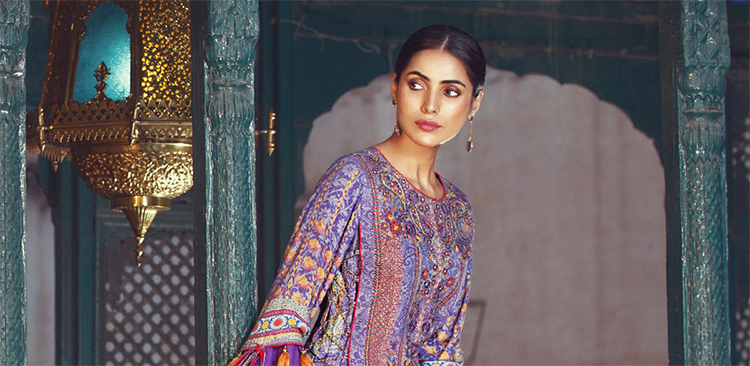 It's safe to say a brand is doing well when it ventures into new avenues and continues to gain even more support and praise. Such an example is of the brand, Edenrobe, that has recently launched an exclusive new line for women and now has thousands wooing after its gorgeous collection.
A wide range of designs ranging from florals to chic and contemporary, Edenrobe's collection makes use of materials like Khaddar and viscose prints to suit everyone's taste. The brand promises a rare combination of comfort, quality and style and after going through their collection, Siddy Says can assure you that they have indeed delivered what they promised.
We picked some of our favourite pieces from their new unstitched collection to give you an exclusive lovely peek. Scroll ahead to view!
Purple is for royalty and this design in particular made us feel like no less! We love the rich shade that is perfect for bringing in some much-needed colour into our lives during the chilly Winter spell.