There is no alternate to comfort, and there is nothing as comfortable as flat shoes. Even though we are ardent lovers of elegant heels, flats are a great option to wear when you have longer stretches of walking distance or if you are supposed to be standing for a long time!
Flats can look quite elegant and classy if worn right, which is why HOBO by HUB shares some tips you should consider while buying flats.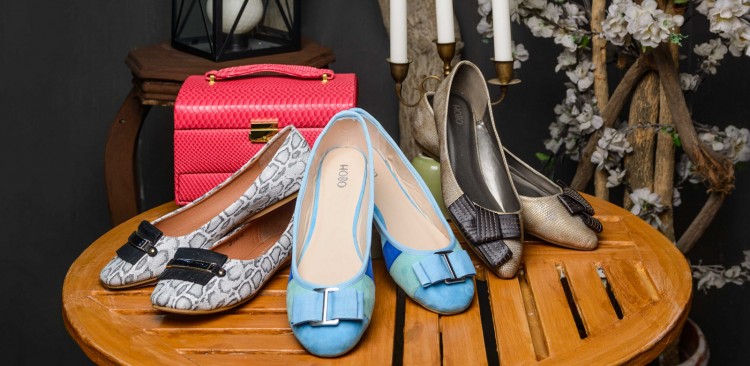 Make sure you buy your shoes in the right size. Many women go up a size in shoe as they age, so don't assume that you will keep the same size throughout life.
 It's worth investing in flats as you will usually wear them much more often than your heels.
When your outfit is very basic and simple, opt for trendier shoes to give the outfit a bit more of a young and hip vibe, when your outfit is very hip already you may want to tone it down with simple and elegant shoes. (As usual it's all about balance).
Although you often will match your shoes with one of the colours of your clothes, you can also do the opposite and add a contrasting colour. Make sure though that the tone of colour has the same kind of saturation as the other colours in your outfit. This is easiest to do with black and white, which can be matched with any bright colour like red, yellow, green or blue.
Ankle straps will shorten your legs, so be careful with this look when your legs are short.
A good thing to look out for is padding. As you age, you loose quite a bit of the natural padding in your feet, so you may need to compensate for that with your shoes.