Élan, in Pakistan, is a name that not only resonates with incredibly wearable, luxury fashion but is also trusted with a diverse range of ensembles for its consumers. True to its word, Élan has launched two capsule collections in celebration of Valentine's Day this year; J'Adore for Luxury Pret and 'Amour' for Élan Vital.
What we absolutely love about J'Adore is that it has been skillfully inspired by baroque and works with ornate embellished details. You can see plush embroidery with modern silhouettes complimenting a diverse color palette of iconic red, black and gold that is perfect for V-Day! This collection is available in chiffons and embroidered fabrics.
Meanwhile, Amour is all about the all-time favorite florals. Using a similar concept of baroque, all shirts have been made in cotton satin featuring longer hemlines, prints, embroideries and fancy buttons.
We think it is genius that Élan has launched a two-fold capsule collection catering to a diverse range of market. As, for us, a successful brand must not only compete with the market, it must also consistently break its own records and compete with itself. Élan is one such brand that we rarely see in Pakistan's fashion and textile industry. Of course, Élan has been associated deeply with luxury fashion and there is a certain feel that its luxury pret line commands. However, with Élan Vital as a major player in the mix [catering to a mid-tier price range clientele] there is no telling how high Khadijah will set the bar this time.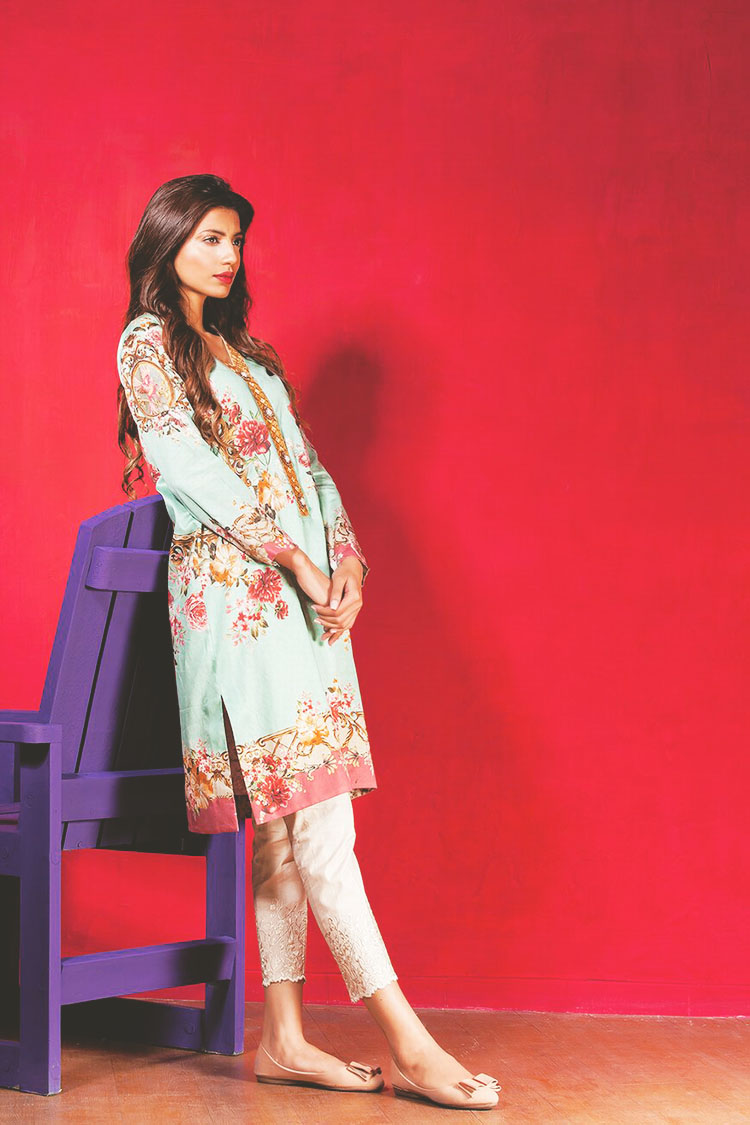 Khadijah Shah has been at the helm of the lawn season for the three consecutive years and it seems like this year will be no different. She is a coveted designer who works with dedication on each of her ensembles making her collections glamorous, elegant and incredibly versatile.
If you are looking for something special to wear this Valentine's Day then definitely check out Élan's collection. It can be found at their flagship store located at Galleria Mall, Gulberg Lahore and even on the Élans e-store on their website www.elan.pk
PS: The SALE is on Elan Vital on select items!