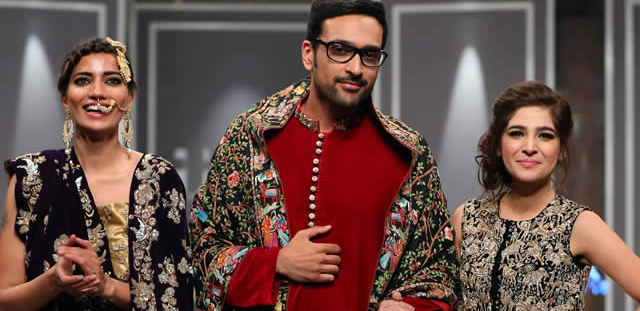 It has been a week since Fashion Pakistan Week 2016 - Winter Festive was held. We saw many social media posts, read reviews, read about the good, the bad, the ugly.
You might be over your ears with fashion talk, and people drooling, swooning, stunning, slaying, so we decided since we like doing things our way, we will do some FPW2016 Awards (even if we didn't review it first!!) Here is a list of what worked and what absolutely did not...
Favorite Female Model on Ramp:
Without doubt Rabia Butt. She is everything. We wont comment on her face because that is God given, but this girl has the right body language to own her space and then some. She has the looks, body, swag and makes the looks her own. She is the Queen of the ramp!